Lake Street Dive is a band on the upswing, and their Westcott Theater performance shows it. After more than ten years of playing music together, this little Boston four-piece has made a big splash and are progressively building a solid fan base. After a YouTube performance of the Jackson 5's, "I Want You Back" that went viral (two million views) and their appearances on the Colbert Report, The Late Show with David Letterman, the Ellen DeGeneres Show and The Town Hall (NYC), they are definitely carving a niche for themselves.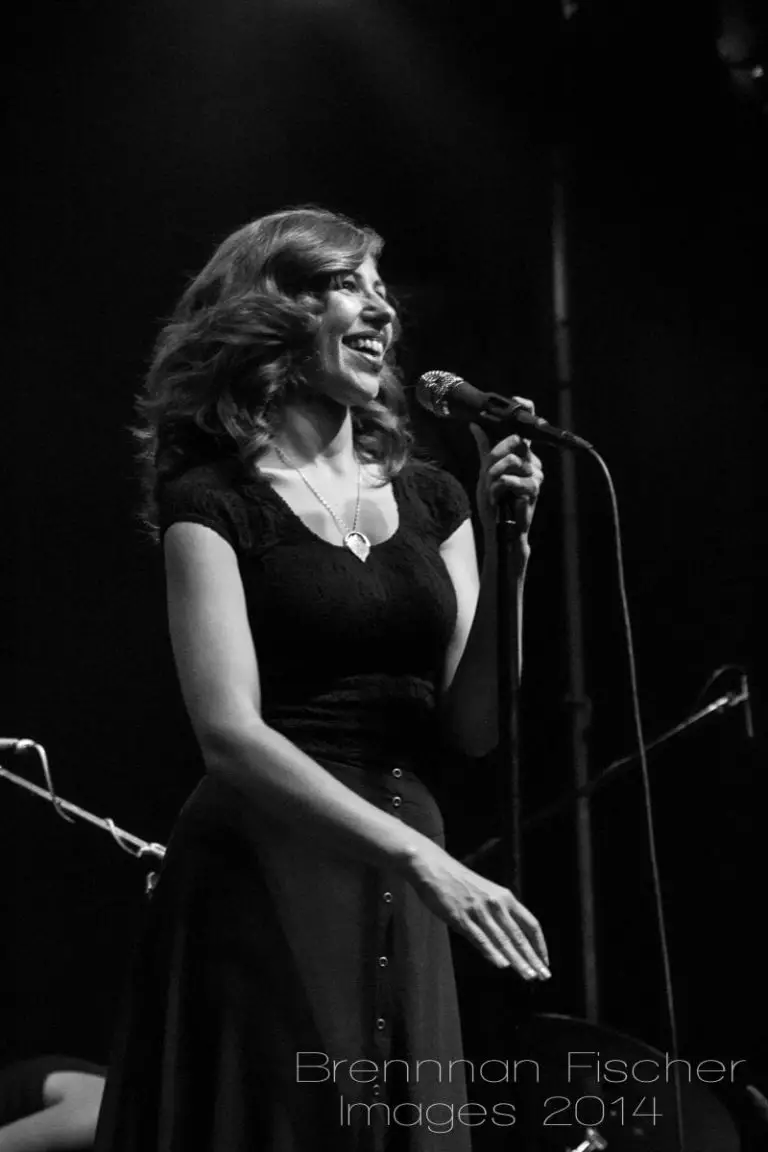 Bands like theirs generally get a good turnout in hip and trend-savvy metropolitan areas like Brooklyn or Cambridge, but generally not as much in smaller cities like Syracuse. But, thanks to a soulful subculture of Syracuse show-goers, and a breathtaking performance at last year's Blue Heron Music Festival in Sherman, NY, Lake Street Dive was about 70 tickets away from selling out the Westcott Theater – a 700 person capacity venue. This is quite a feat, and came as a lovely surprise to the band, "You are very nice," lead singer Rachael Price said to the audience with a very appreciative and genuine tone, "we like you very much." The show-stopping soul-queen also stated that they would definitely be back again, much to the chagrin of fans.
The scene was hot, sweaty, sultry and sweet that Thursday, June 26. The Westcott Theater was packed wall-to-wall with fans and newcomers of all ages, eager to be near the now big-stage dive bar band. Rachael Price wasted no time in filling the air with impressive vocal pushes on "You Go Down Smooth" and soulful sing-along lines on the title track of Lake Street Dive's 2014 album release, Bad Self Portraits. The evening felt a bit like it was taken from a page of Rachael's diary; as her songs reflected on her bitter-sweet, sometimes tragic, sometimes triumphant love life. She proceeded to dive into the complexities of love, musing on the dichotomy of sad break-ups and the happy resignation of reuniting with the one you truly love in the fun and soulful rock/pop tune "Stop Your Crying".  She went on to flex her vocal muscles and impress the crowd further as she held insane sustain on the sultry and sexy "Just Ask". Lake Street Dive demonstrated that it is much more than a front-woman band on songs like the funky soul tune "Rabid Animal", wherein bassist Bridget Kearney and drummer Mike Calabrese sang immaculate and perfectly balanced harmonies and inspired the crowd to clap along. Lake Street Dive maintained audience attention and interest throughout a full set, and encore finished by a cover the classic rock/soul hit by Hall and Oates, "Rich Girl". This nostalgic, feel-good hit was a perfect choice. Everyone loves "Rich Girl" and everyone left loving Rachael Price and Lake Street Dive.