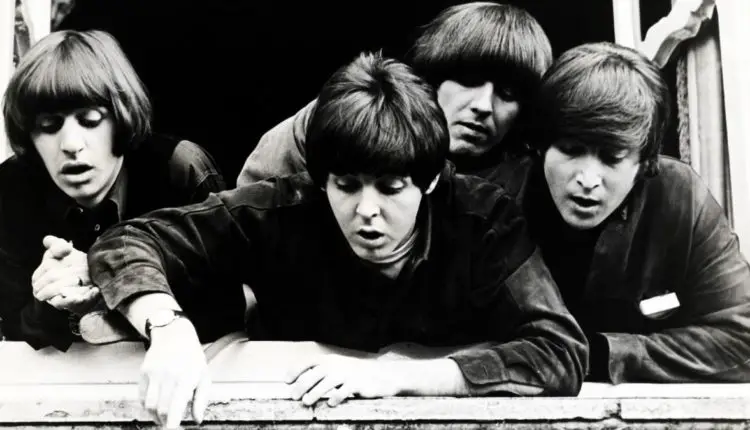 There is little question as to how quickly news travels today.  With the advent of smart phones, computers and 24-hour news services – the impact of the event is as immediate as its occurrence.  But, the collective experience is no longer as vivid, only because of the diversity by which we all receive the news; where one person may watch a transmission over television, another is viewing it from his iPhone.  The shared memory isn't quite shared at all.
In 1964, television was the leading means of entertainment, and NBC's Ed Sullivan was the man to provide you that entertainment. Radio could no longer compete.  And, the home computer would not be conceptualized for another 20 years.  Sullivan practically invented "prime time" television with his 8 p.m. telecasts.   But, on February 9th, he not only entertained viewers, he created news.  And, in doing so, had a hand in creating a memory.
Dr. Gordon Thompson is the music department chair for Skidmore College in Saratoga Springs, NY. He remembers that broadcast of The Beatles, as, it seems, everyone from his generation.  It's a shared memory as vivid as that February night 50 years ago.
"In 1963-64, a generation of baby boomers sought to distinguish themselves, not only from their parents, but also from their older siblings," said Dr. Thompson. "As usual, they did this en masse, just as they always do, whether hippies, punks, gangstas, etc. They buy the same clothes and adopt the same jargon, all as a way to separate themselves from the others."
Dr. Thompson is a ethnomusicologist, or one who studies the relationship between music and culture. He is also respected as this area's leading expert on all things Beatles.
And, come July 5th, he'll have a seat at Albany's Times Union Center to attend a Paul McCartney concert.  Ironically, on account of the ticket prices (which, as of today, are going for as high as $766.50 on studhub.com), he initially thought of not going.
"Well, this morning I changed course and went for the tickets, so I'm going. I'll be in section 103."
When arena officials announced the event in April, news crackled across all mediums. The excitement seemed to overshadow the news of Ringo Starr performing at the smaller, more intimate, Palace Theatre. Nonetheless, "Macca", the man behind many of the band's lyrics, has never been here.  And, though popular music has transformed since "The Fab Four" left the stage, their music is as timeless, and popular, as Bach.
"I'm not sure exactly that we could call Bach 'popular,' but his music was important," said Dr. Thompson. "McCartney has said that they compared themselves to Bach because, just like him, they were chugging out music on a regular basis for a particular audience. His was the Lutheran church. Theirs was the baby-boom generation."
NBC newscaster Edwin Newman reported the details on "Beatle Mania" the following November. Newman, a respected journalist known for his candid interviews of foreign head's of state, was also a music aficionado. From 1965 to 1971, Newman was a Broadway drama critic.  Later in life, he hosted summer Boston Symphony concerts from Tanglewood, in Massachusetts.
But, in 1964, it remained questionable whether or not he appreciated The Beatles.
"It's anybody's guess why The Beatles emerged from its cellar night clubs to national prominence, but emerged, they did," reported Newman, who is held in reverence for his journalistic talents.  However, he was also known for his sense of humor, as evident in his playful quips in the same report. "The sound they make is called the Mersey Sound, because Liverpool is on the Mersey River. [Pause.] The quality of Mersey is somewhat strained.
One reason for The Beatles' popularity may be because it's almost impossible to hear them [over the screaming of fans]."
Newman's career as a journalist would span over four decades.
No one accused him of being a music critic.
"Trying to second-guess history is a tricky business," said Dr. Thompson. "Everything looks so inevitable to us, but was much less definite to contemporary players. If not for Felix Mendelssohn, we might not be paying attention to Bach. I'm not saying that Bach's music doesn't have much to commend it; but aesthetics are a social construct and social constructs by definition are constantly changing.
One of the reasons the Beatles remain so important is because of the cultural role they played at a critical point in history. In the wake of the Second World War, the rise of the baby boomers, the exponential growth of globalism – aided by both the beginnings of satellite telecommunications and the initiation of commercial transatlantic jet travel – and the emergence of acoustic-magnetic recording and a convergence of audio playback technologies, the Beatles were the most successful performers out of the gate. Their recordings, indeed their career, helped to define the popular-music industry in such a way that they shaped the very artistic vehicles used by artists today.
Yes, Lady Gaga is building on Lady Madonna in a way."
So explains the appeal McCartney has upon today's youth. The fingerprints left behind by The Beatles of yesterday are still visable, if not through music than by avant garde choices in fashion. Though it can be safely assumed that part of McCartney's popularity is fueled behind older generations that age along with him, but the simplicity of and the diversity within the group's catalogue of music has an appeal for everyone.
Today, "Beatlemania" is no longer an event, but a shared phenomenon enhanced by the many means in which fans use to listen to music.  The same tools used to disseminate details of current events, draws generations together in a shared memory.
"They were modernists in an era when parents wanted things to return to an imagined happier pre-Cold War era, "said Dr. Thompson. "In an era of presidential assassinations, brutally repressed civil-rights marches, and an increasingly angry and dangerous world that seemed right on our doorstep, the Beatles irreverently espoused innocence. Rather than duck and cover in fear of an atomic bomb, the Beatles told us to live and be funny doing so."
Tickets are still available for Paul McCartney by visiting the Times Union Center box office, or through Ticketmaster.