It's not every day that a member of one of the most influential music groups in history visits Upstate New York. The Capital District got a dose of Beatlemania on Tuesday the 10th when Beatles drummer, Ringo Starr and his Allstar Band came to town. The historic Palace Theater was flooded with fans in various Beatles and Ringo apparel of all ages, eager to experience the 73 year old living legend.
The stage was a-glitter and as the lights dimmed, the crowd screamed just like they would have back in the '60s when Ringo Starr came running onto the stage. The night opened up with two easy going songs "Don't Come Easy" and "Wings" with Ringo singing front and center, donning his classic sunglasses and waving peace signs to the audience.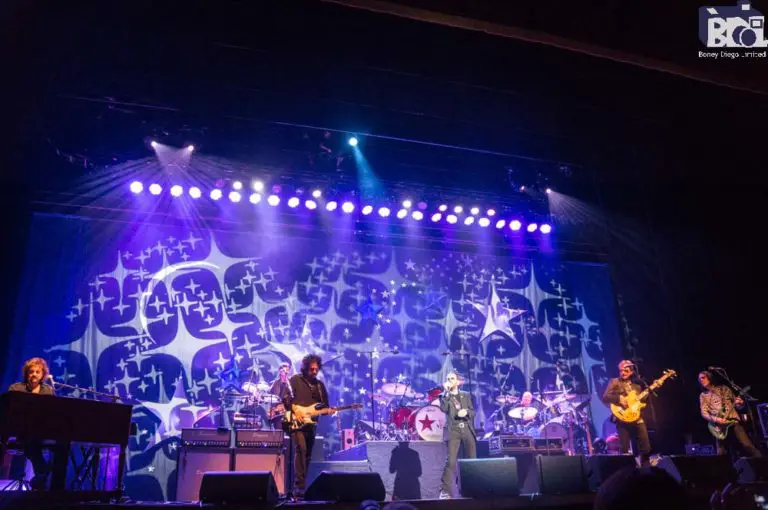 After the first few songs, Ringo took his spot on the elevated ruby drum set and his Allstar Band took the reins. Organist Gregg Rolie, one of the founding members for Santana, paid tribute to those classic soul charging songs like "Evil Ways", "Oye Como Va" and "Black Magic Woman", with his familiar, dark and striking Hammond key chords. Todd Rundgren, original guitarist for Utopia and singer songwriter couldn't be slowed down as he ran about the stage with blazing riffs and a became a true maniac on the drum pads for "Bang The Drum All Day". Bassist Richard Page, had deep vocals just as thunderous as his bass notes for Mr. Mister's "Broken Wings" and a new song "You are Mine" which was a country twang change up with beautiful harmonies. Guitarist Steve Lukather, is best known for his work with Toto and treated the audience to "Africa" and "Roseanna" with a strong saxophone solo from Warren Ham. Gregg Bissonette rocked out next to Ringo on drums, providing a more intense rhythm for the show.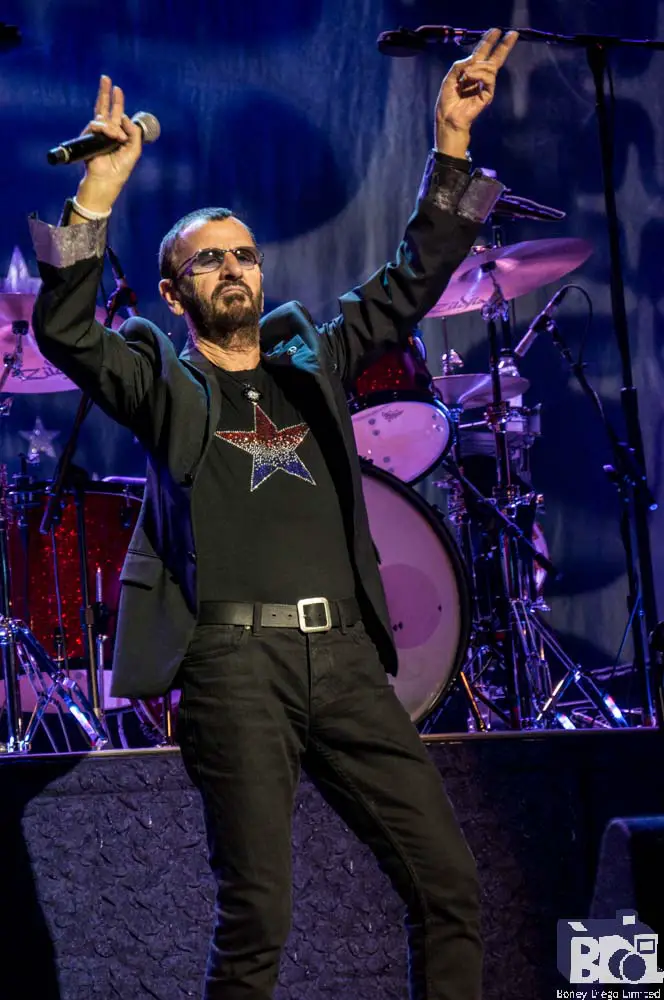 Throughout the night, Ringo would step in with a few personal songs of his, adding quiet jokes that got big laughs. The band performed the first song Ringo ever wrote "Don't Pass Me By", a charming, upbeat song that back in the day, gave Ringo the confidence to shine as he said, "Wow, this is good. I thought watch out Mr. McCartney… I was young when I thought that." The crowd chanted Ringo's name and almost lost it when they struck up "Yellow Submarine" for an overwhelming sing-along as Ringo credited Albany for being the best singers. "Boys", a personal favorite of Ringo's, had lyrics belted out with a crisp and youthful sound. The night ended with "With a Little Help from My Friends", as fans danced and hugged one another, it was clear that Ringo had succeeded in spreading peace and love throughout the theater. Despite their age, Ringo Starr and the Allstar Band showed no signs of slowing down with their impressive jams and stage presence. The two-hour show was a blast from the past, proving that the "Summer of Love" never ended, not as long as there is music, peace and love to fill the air.