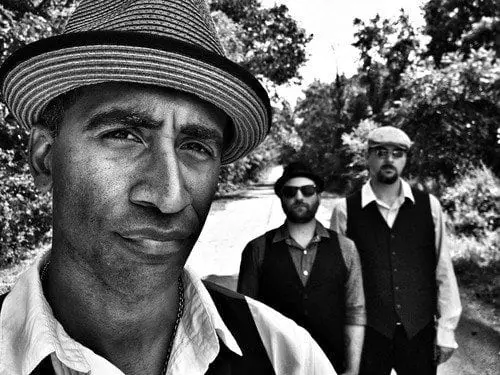 Turkuaz and Playonbrother kicked off their co-headlining tour together just a few weeks back with an atypical album release party for both bands in Saratoga Springs.  Turkuaz released Future 86, while Playonbrother, fresh off of a name change, released their Woodstock Sessions album.  Fast forward to today, and this funk train is barreling down the I-90 for stops at Rochester's Montage Music Hall on April 17th and Buffalo's Nietzsche's on April 18th.
Turkuaz has been blazing a path for themselves via combination of feel-good funk and constant touring.  The band is just coming off of their two-set performance at Rock 'n Roll Resort with raving reviews from those that were there.  Similar to Lettuce, this funk "army" calls New York City home and has a deep roster that's completely stacked with talent.  With as much as we could go on about these guys (and gals), that's just half of the show.
Playonbrother isn't a band you want to sleep on.  You may not recognize the name quite yet, but I promise you, you will know it walking out.  The band's last show in Buffalo was when they were still known as Alan Evans Trio, but their sound and sheer funk-ferocity haven't changed.  Despite their size, the trio packs a huge punch live and offers up an opposing approach to their tour mates, who easily outnumber them.
Besides how well the two fit on paper, they seem to have great chemistry off the stage as well.  For Beau Sasser's birthday, the two bands combined to form Jaguar at Beau's home base of Bishop's Lounge in Northampton, MA.  The special evening featured Beau on hammond organ (POB), Michael Angelo Carubba on drums (Turkuaz), Danny Mayer on guitar (POB), and Craig Brodhead on guitar as well (Turkuaz).  For our shows in Buffalo and Rochester, there's been rumors of some more intermingling of band members with the Turkuaz horn section prepping to join in on Playonbrother's set.  It's not too far-fetched either as we all know that Alan Evans has always loved to add horns to his other band, Soulive.
Regardless of what happens, one thing is for sure: your feet won't stop moving from the drop of the first beat to final crash of the cymbal.  These two bands have been having a great time on the road together and that will only permeate throughout the crowd and Western NY region following these two dates.