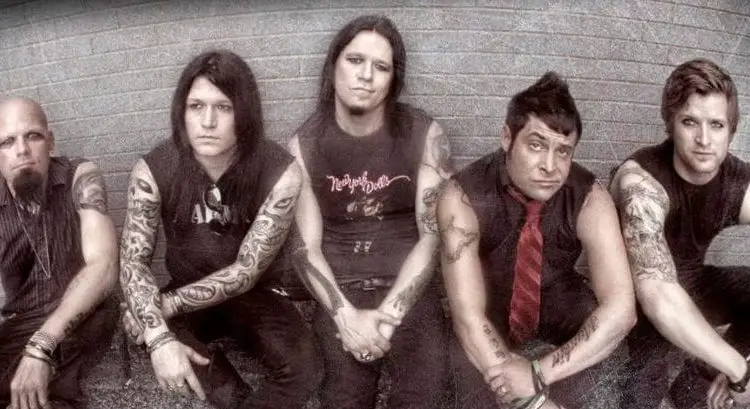 Named after the iconic bounty hunter from the original Star Wars arch, Bobaflex and the music it plays is just as keenly adept to bad-assery.
Those familiar with George Lucas' mythology are also aware of the lack of respect bestowed upon the anti-hero, Boba Fett.  That lack of respect, is an unfortunate fate also familiar to the band. The introduction to their latest release, Charlatan's Way, is a dramatization of an actual voice message the band received several years ago from an agent.
"You know out West, they have a name for your kind: Working Class Trash. You don't come from shit.  You ain't never gonna be shit…  You think because cause you pissed in Gatorade bottles, lived off the Dollar Menu and played the dirt circuit, that it's your time?  Heh. It's over. It never began. An intelligent person would just give up!"
Bassist Jerod Mankin said, the monologue is taken "pretty much at verbatim."
Mankin was not asked to reveal a name, as he said, it's not worth dwelling on the negative. Today, married and still touring, he considers himself successful. "If you can say you are happy and personally satisfied, I consider that a success.". 
On Thursday, March 20th, this five-piece nu-metal band out of West Virginia travels well north of the Mason-Dixon line to share a playbill with Tantric at Bogie's in Albany, and venture off to Syracuse to play Monirae's the following night.
http://www.youtube.com/watch?v=qF5QSvWG6jQ
The band has a reputation for relentlessly touring throughout a career that has spanned for the better part of two decades.  Hitting the road gets the needed face time with fans.  And, while on stage, they are one of the liveliest performers in music.
They are currently on a promotional tour that has included more than 100 stops.  Charlatan's Way, their sixth studio album, was released last September. The first single, "Bad Man," charted at No. 33 on the Active Rock Radio charts in the United States and has since been followed by "I'm Glad Your Dead."
 Bobaflex advertises as a Nu Metal band, akin to Korn and Limp Bizkit.  But, this release comes across as good 'ol fashion rock, complete with an edgy bass, a generous supply of drums, and racy lyrics that Mankin nearly sounds apologetic. "It's a little bit racy for what people care," he said. "It didn't come out purposely, it just came out that way."  What immediately comes to mind is the track "School for Young Ladies," providing the description of a young woman in traditional schoolgirl outfit, and the events that surround her.
 In its entirety, Charlatan's Way is the kind of CD you throw in and don't take out until the last few notes of "Rogue" are done playing. From beginning to end, Bobaflex announces what it is, and is unashamed about it. Machismo lyrics always have a place in Rock – it's what I grew up on, listening to Van Halen, Motley Crue, and Warrant, and there will always be a place for it.  If that's wrong than I don't want to be right.