Not a ticket was left to be had on this cold wintry Tuesday evening in Buffalo.  Legendary Shea's Performing Arts Center was sold out for the return of Ratdog, the first since Bob Weir's emotionally charged performance on August 20, 1995 just 11 days after the death of Jerry Garcia.  Sure Bob has returned with Furthur in that time, but this is Ratdog, a group loaded with the Grateful Dead influence from the vantage point of Weir and his interpretation on the music.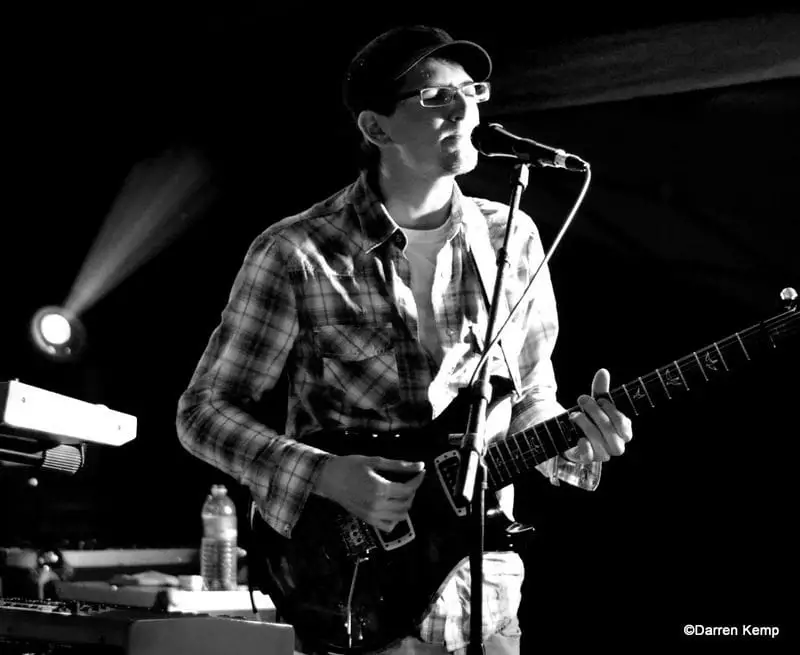 With Furthur on hiatus, anticipation was high for this new Ratdog lineup.  After all this is Bobby's first love (post-Grateful Dead) that has seen a few lineup changes over the years.  This time no Kenny, no Karan, but enter the duel bass format with Rob Wasserman on stand-up and add guitar virtuoso Mr. Steve Kimock himself on lead.  Seemingly everyone was high in anticipation of how this lineup would mold and how the tour would unfold.
A couple weeks into the tour the band showed signs of being warmed up early on. The loose opening jam segment kicked off by Jay Lane's free form drumming launched into a really electrifying "Jack Straw". Bob's vocals came right through in this wonderfully sounding room and also offered immediate hint that the front man may be fighting a cold.  Lane traded on vocals and helped build the jam segment to a feverish pitch featuring Robin Sylvester's Lesh-like bomb drops before yielding to the first of many Dylan tunes of the night, "All Along the Watchtower".  As a taper, we have the benefit of measuring a bit of the sound pressure in the room which is often fun.  Every front of house sound engineer has a different style.  Some like Dan Healy liked to take their time dialing in the room just right.  On this night the Ratdog crew took care of business promptly and had us feeling it as early as "Watchtower".   The wonderful sound in a room like this not only makes for a great recording, but the increased volume also helps drown out the conversationalists in the room.  Ear plugs highly advised!
The first set moved right along with a punchy version of "Wrong Way Feelin > Maggie's Farm".  Very little time for a breather in this set as Weir opts to play to the Buffalo crowd in keeping the pace with a flawless "Mama Tried", a personal favorite among Bob Weir vocals for me.  I have often said the only real thing left of the Grateful Dead after all these years are the Bob Weir vocals.  So much else is gone or changed greatly, this however can still be counted upon.  Due for a slow down at this point with a very upbeat first set, the first of only three true Garcia tunes of the night came next in "Loser".  Of any first set Garcia songs I lean towards "Loser" as one of the better fits for Ratdog.  The duel bass lineup and Kimock's precise guitar licks played very well into this version.  "Two Djinn" came off the heels in a nice segue to close out the first set on a real high note.  Kimock and Weir traded off admirably, the chemistry was evident as if they hadn't taken a break from touring with each other.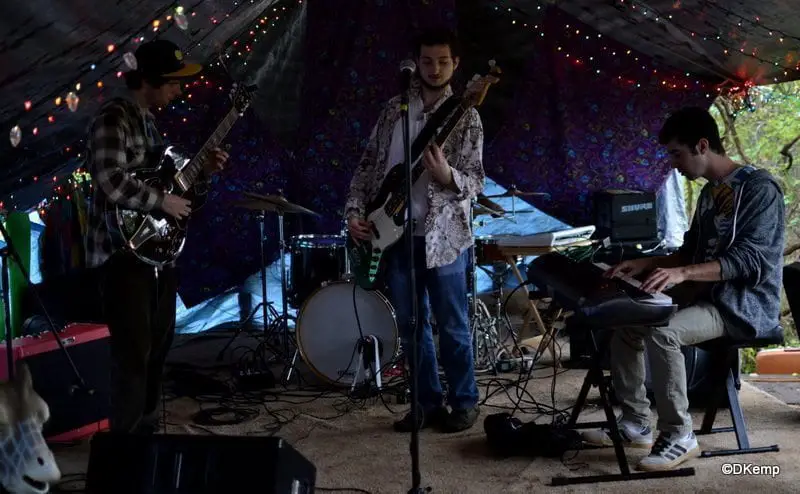 The table was set for what was to come in set two. Weir's standard solo acoustic start to set two kicked off with the Dylan (and Grateful Dead) favorite "Desolation Row".  Weir started out solo and was quickly joined by Lane.  Sylvester was next to come out, followed closely by Wasserman and Jeff Chimenti.  It wasn't until about halfway through the song's many verses that Kimock appeared to take his lead guitar role trading magnificent solos with Chimenti.  This was truly one of the highlights of the night for me from an emotional standpoint: perfect song selection continuing on with the Dylan theme.  Not only was "Desolation" performed flawlessly, it really cemented this lineup as possibly my favorite Ratdog lineup over all these years.  Wasserman's bass playing particularly with the wand was organ-like.  And while Sylvester often draws criticism for being low in the mix and not pushing the music, you can see this wasn't the case on this evening.  Sylvester more than surprised many of us by his forward style of playing not only in the extended jams, but during the composed sections as well.
"On The Road Again" served as the big bust out of the evening having not been playing in 148 shows.  This number also featured Bobby on an orange juice jug!  In Jon Fishman fashion (drummer of Phish, known for playing a vacuum cleaner into the microphone), Bobby blew into the jug as a solo in tune with the song.  Perhaps previously serving as a source of Vitamin C for the ailing front man now turned instrument?  Ugly winter cold or not, Weir wouldn't be slowed on this night.  "Deep Elem Blues" would wrap up the acoustic segment of the show in style with lots of giddy up and spunk.  Hard to beat that 1-2-3 acoustic punch to begin set two.
A very interesting jam was born right off the back end of "Deep Elem Blues", similar to the one that kicked off the show.  Out launched the first big song of the night, the highly predictable "Truckin".  As always in Buffalo, the biggest sing along of any Grateful Dead night and the first real big open jam with "Two Djinn" coming in second.  16 minutes of "Truckin" lead us into another pure Jerry song in the Deadhead favorite "Bird Song".  Really nice song selection continued, keeping the crowd's attention and giving the audience varied speed shifts to keep up with.  "Bird Song" finally gave way to a glorious "Iko Iko" in honor of Fat Tuesday.  The place was really cooking by now with over 14 minutes of danceable sing-along celebratory music in a good ol' Grateful Dead kind of way.  The ballad spot was delivered perfectly with "Knockin' on Heaven's Door".  Continuing the Dylan themed night with the only repeat from the August 20, 1995 show that had the "Knockin" encore bring Bobby to tears 18 years prior.  This version was spectacular.  Flawless, emotional, soulful and delivered with so much meaning.  Bob doing Bob never disappoints and this choice was truly perfect for the moment.
A fun set-closing "Goin Down the Road Feeling Bad" closed out a very surprisingly good and promising night spent with the new Ratdog.  Nothing really mattered at this point as smiles were abound and the feeling was quite good regardless of the encore. The boys wrapped up the evening with a quick "Touch of Grey" sing along in the most fun way imaginable.
On this night, a capacity crowd of some 3,700 Deadheads walked out happily satisfied spending an evening with their old friend.  Thank you Bobby!
Download Lenny Stubbe's recording of the show from archive.org
Set 1: Jam > Jack Straw > All Along the Watchtower > Wrong Way Feelin > Maggie's Farm, Mama Tried, Loser > Two Djinn
Set 2: Desolation Row, On the Road Again, Deep Elem Blues, Jam > Truckin > Bird Song > Iko Iko > Knockin on Heaven's Door > Goin Down the Road Feelin Bad
Encore: Touch of Grey