Rusted Root took the stage in front of a very large crowd in downtown Buffalo on Tuesday, February 18th at the recently opened Buffalo Iron Works, one of the up and coming music venues in the area. Rusted Root has been coming to Buffalo for years and for good reason, as the fan base as always been good to the band.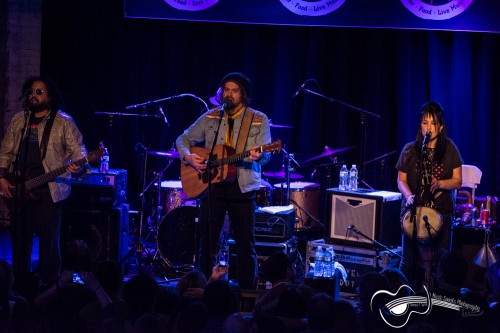 Rusted Root front man Michael Glabicki (vocals, guitar) believes so as well, in a recent interview with . "Yeah it feels sort of like home to us, you know. The fans are fantastic for us, in how they let loose and we have a lot of fun there". Rusted Root hails from just a little over three hours away in Pittsburgh, PA and usually makes an annual trip to the queen city.
Rusted Root covered a wide spectrum of their catalog, even introducing a few new songs soon to be out on their next album. Opening the evening with " Hands Are Law" followed by "Martyr", it really got the band set up and going quickly, with their signature acoustic and percussion sounds. "Suspicious Minds", an Elvis Presley cover, was perfectly paired with Glabicki's warm vocals. "Cat Turned Blue" is a very interesting song start to finish, using elements of a Hendrix-esque style of Bob Dylan's classic "All Along The Watchtower" and Stevie Wonder's "Superstition" making an already great song even more entertaining. Closing out the set with " Send Me On My Way", one of the band's biggest singles to date, was very well received from the crowd.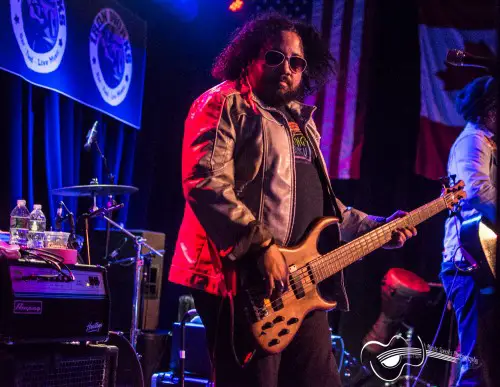 The encore picked up right where they left off with a newer song in " Please Pick Up" and the very excitable "Rain". Completing the night with "Drums > Ecstasy" seemed fitting, the fans running on an emotional high that paired well with the song. The opening drums by local musician Preach Freedom and bass thumping by Norman is truly an amazing build up to "Ecstasy" and is one of the real strengths of the song. It was a perfect close to a short but sweet night, with hopes that Rusted Root will soon come back home.
Setlist: Hands Are Law, Martyr, Suspicious Minds, Cruel Sun, Lost In A Crowd, Promise Land, Food And Creative Love, The Movement, Laugh As The Sun, Cat Turned Blue, Cover Me Up, Fortunate Freaks, Back To Earth, Send Me On My Way
Encore: Please Pick Up, Rain, Drums>Ecstasy