On Sunday February 9th, Lettuce, The Monk and DJ Kraz graced The Westcott Theater stage. It was flurrying snow outside, but that didn't deter the dedicated live music fans of Upstate New York from coming out on a Sunday night to get their fill of face-melting funk.
DJ Kraz got the night off to a grooving start by spinning some classic funk records from the 70s and 80s and some hip-hop from the 90s. The Monk came out next and played a set that warmed the crowd up nicely for Lettuce. The Monk's set included a cover of "Seven Nation Army" by The White Stripes and songs that spanned the genres of funk, rock, Latin, reggae, blues and jazz music.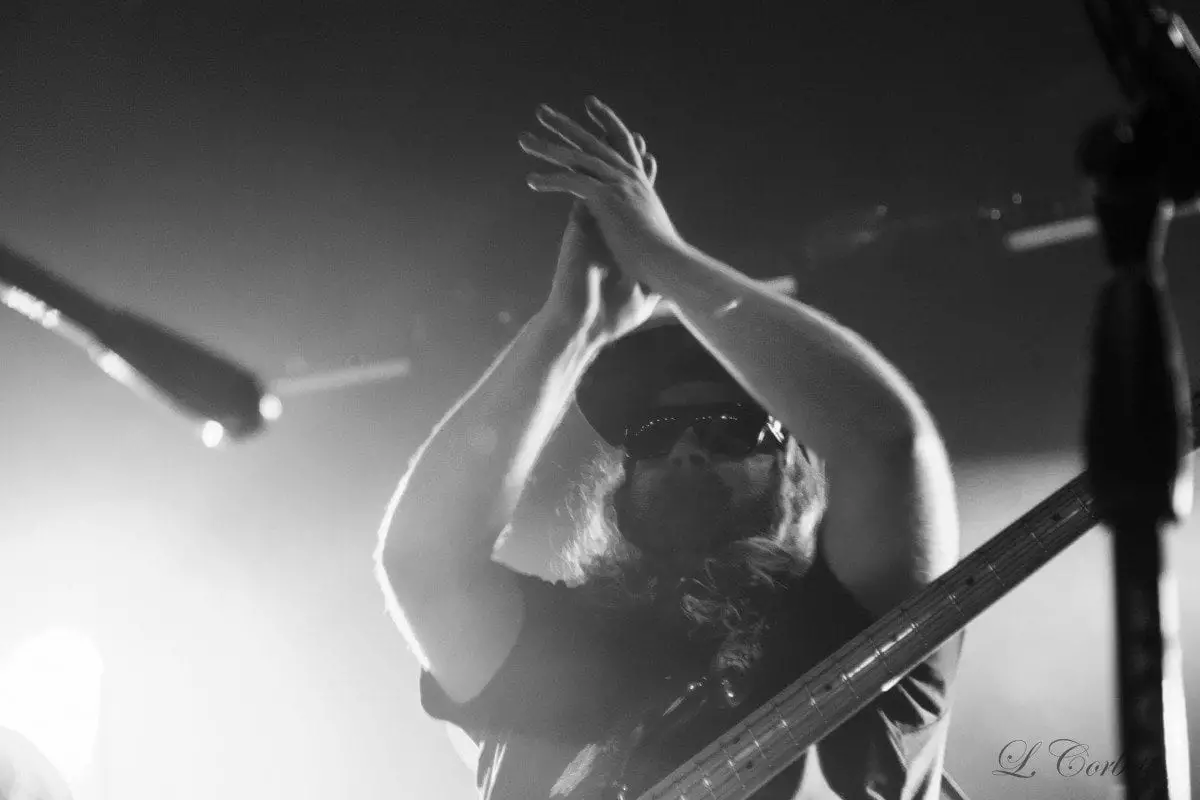 Finally, Lettuce, the heaviest funk band out there, took to the stage with their rage-faces on. The band is made up of 7 all-star musicians: Eric Bloom (trumpet), Erick Coombs (bass, vocals), Adam Deitch (drums, vocals), Neal Evans (keyboards, vocals), Eric Krasno (guitar, synth), Adam Smirnoff (guitar) and Ryan Zoidis (alto sax). The band launched into an intro jam that included short segments of covers, one of which was "N***** in Paris" by Kanye West & Jay-Z. Then Lettuce dove straight into a track off of their latest album, Fly, entitled "Madison Square." This song has hard hitting yet suspenseful note sustains and a horn arrangement that begs the listener to dance like crazy. Lettuce's front of house engineer dialed the mix in perfectly, as you could clearly hear each instrumentalist in the band. After playing an intro of  "The Message" by Grandmaster Flash, the band laid down a fat version of "By Any Schmeeans Necessary." After a couple more tracks from their second studio effort, Rage, the band threw it way back in time with "Nyack." This song off Lettuce's first album, Outta Here, is the fastest song they've ever written and requires serious communication amongst band members to play properly. Lettuce absolutely killed this classic track and thoroughly satisfied all the long-time Lettuce fans in the audience.
The band did a few more from Fly and then brought up Alecia Chakour on stage to sing some thunderous lead vocals. Anybody in the audience who felt the show was lacking vocals was taken aback and turned their focus back to the stage. Alecia sang soulful lead vocals on the following three tracks, which were "What Do I Have To Do", "Clean Up Woman" and "Afraid To Try." Lettuce continued on, playing a couple of brand new tracks and eventually closing the set with the horn-driven "Lettsanity". Lettuce got off the stage and the crowd was yelling and screaming "We Want Lettuce, We Want Lettuce…". The band got all of about two minutes to take a break before the crowd had forced them back onto the stage with the chant. Lettuce came back out with Alecia Chakour on vocals for a burning hot cover of Syl Johnson's "The Love You Left Behind." Everything seemed to come together perfectly on this one, the vocals and horns complementing each other while the guitars, bass, keys and drums held down a tight groove. Lettuce closed their set with an intense 10 + minute version of "Blast Off" that boasted extensive solos from drummer Adam Deitch and keys player Neal Evans.
The crowd played a huge part in making this show as fun and exciting as it was. Everyone was dancing like crazy for the entire set and they really fed the band with their energy. Lettuce responded by throwing down a two hour set of exhilarating funk music. Overall, this was a fantastic night of high-quality, live music complete with funky dance beats, ripping horn solos, wet bass lines and everything you'd expect from the most powerful seven-piece funk band in existence.
Setlist: Intro>Madison Square, By Any Shmeeans Necessary, Speak E.Z., Nyack, Fly, Bowler, Slippin' Into Darkness, What Do I Have To Do, Clean Up Woman, Afraid To Try, Yakitori, Phyllis, Lettsanity
Encore: The Love You Left Behind, Blast Off