has been patiently waiting for the new Motet album since last September when they expressed their excitement for it at The Catskill Chill Music Festival. The wait is over and it was well worth it. The nine-piece funk band hailing from Boulder, Colorado has released their 7th album, The Motet, combining different layers of funk with disco, jazz and electronica making for an entertaining listen to get any party started. An album by any other name would still be as freaking sweet. Dave Watts, drummer and founder of The Motet said in an interview with The Marquee, "We decided just to call it The Motet. It's kind of like a new beginning – like our debut CD," citing lineup stability as the determining factor in the the title. The album is just under an hour long, with 55 glorious minutes of Motet music that showcases their growth as individuals and as an unstoppable funk machine in the span of nine tracks.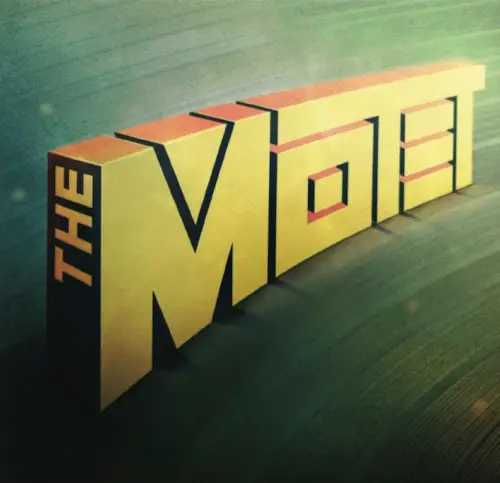 "Like We Own It" has electrifying keys from Joey Porter that gets you pumped up and ready to groove hard on that dance floor like it's the 1980s. "123" has a standout bass rhythm that brings the funk with the horn section of Gabe Mervine on Trumpet and Matt Pitts on Tenor Sax kicking it to high gear and lyrics about the beauty of partying in their home state of CO. "Rynodub" is an all instrumental song with reggae flair and an eerie intergalactic vibe throughout the song with constant brass buildups and echoing percussion from Motet founder and leader, Dave Watts. "Closed Mouth Don't get Fed" an upbeat melody with a strong and simple message that if you keep your mouth, ears and mind closed, you will not grow. Music is nourishing. Feed yourself right with The Motet.

"Extraordinary High" has a light dash of disco with a swirling groove of the soulful Kim Dawson on vocals. "Rich In People" is a sing along anthem with the in sync harmonies of rebellion lead by Jans Ingber, bizarre key loops and rocking guitar riffs from Ryan Jalbert and Dan Schwindt. "The Fountain" has a dirty bass groove from Garrett Sayers that flows throughout the all instrumental track with the help of a solid rhythm with haunting electronic twists. The feel good jam of "Knock It Down" takes a turn into a dark funk jam with thrilling and fading echoes. The album ends with "Keep On Don't Stoppin" a back and forth game of tag between every instrument, where each musician has outbursts that take it up a notch with great timing resulting in a groovy climactic combo along with the fun loving vocoder/talkbox.
Key Tracks: Like We Own It, Rynodub, Keep on Don't Stoppin
The album is available for free stream on Soundcloud and you can download some of their live performances for free on their website. Stay up to date with The Motet on Facebook and Twitter. Don't miss The Motet when they head to Brooklyn Bowl in NYC on April 4th.