The Disco Biscuits rang in another New Year in an amazing way at the Theater at Madison Square Garden with a rare performance of their Chemical Warfare Brigade rock opera. The MSG crowd was full of anticipation for what the Biscuits would bring for their final show of their five night run in New York City. New York City native Horizon Wireless warmed the crowd up with a short DJ set that kept the crowd moving before the Disco Biscuits took the stage.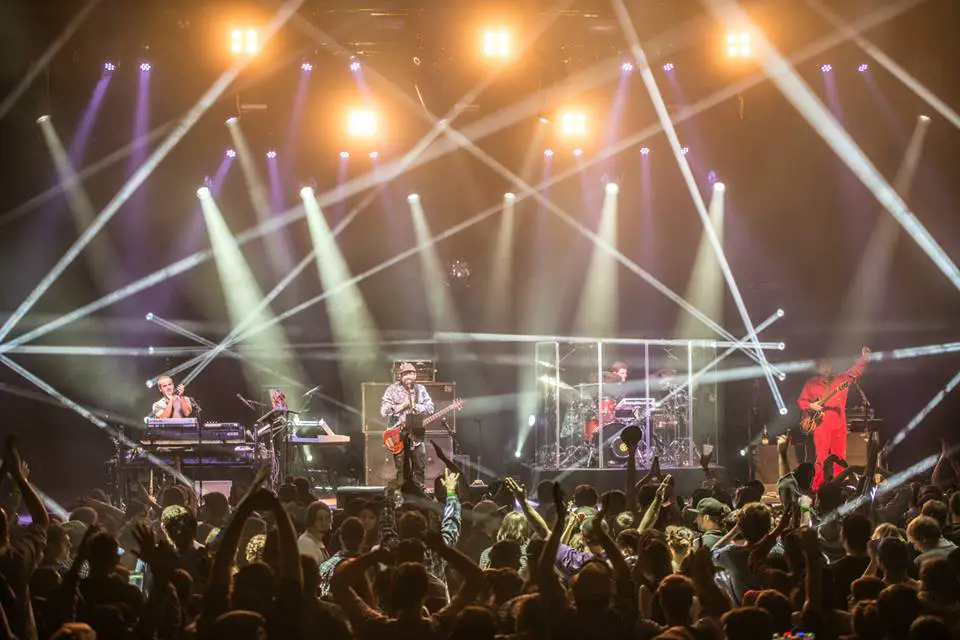 With a half hour until midnight the Disco Biscuits opened the night with a high energy Plan B into Little Lai. In true Disco Biscuits fashion, the countdown was a few minutes after midnight as the balloons and confetti came pouring out of the ceiling onto the crowd. Jon Gutwillig (Barber) and Marc Brownstein (Brownie) unleashed full bottles of champagne onto their adoring fans leaving the front row of the general admission standing room covered in multi-colored confetti and bubbly. After the countdown they broke into their New Years tradition of "Helicopters", singing "Happy New Years, look out below." It was a phenomenal start to 2014. They segued into "And The Ladies Were The Rest of The Night" and then into "Confrontation" before taking a short break before their last two sets.

The crowd lost no enthusiasm by second set as the Biscuits opened with fire: "House Dog Party Favor > Hot Air Balloon > House Dog Party Favor". Barber was on the top of his game and you could tell by the faces of all members of the band that they knew they were slaying each jam. The highlights of second set included the fan favorite "Shelby Rose" as well as House Dog/HAB sandwich.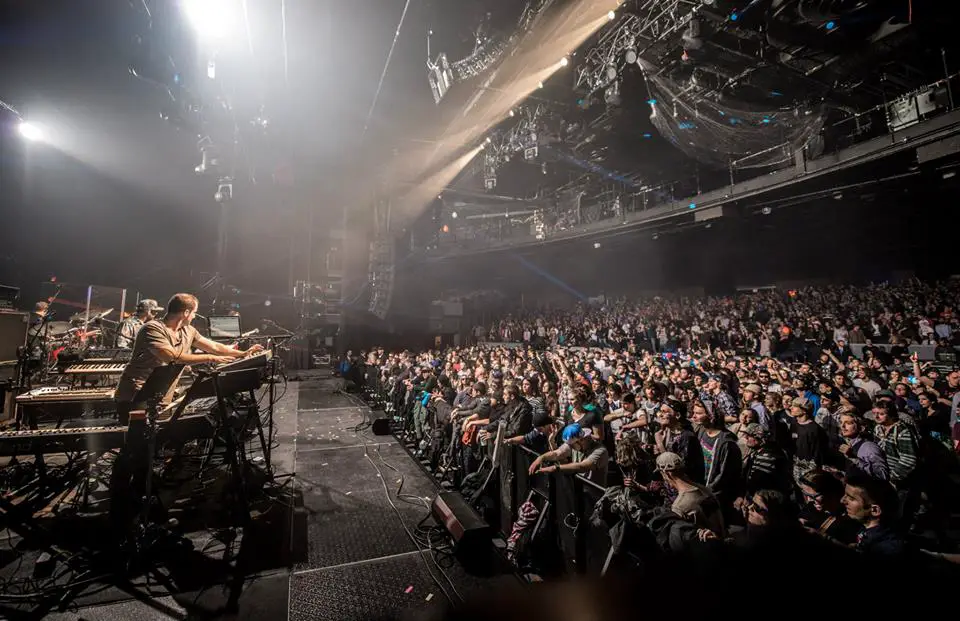 By the last set the boys had lost no steam and pulled out all of the stops for their last moments on stage before the end of their long New Years run. Highlights of the third set included an amazing "Strobelights and Martinis > Helicopters" and of course, "M.E.M.P.H.I.S.", closing their set with an encore of "Hope."
All three New Years Eve sets left nothing to be desired and proved why we all travel so far to see these guys take stage on one of the biggest nights of the year. I'm sure all Biscuits fans are looking forward to their Philadelphia run coming up in February.
Set 1: Plan B, Little Lai, Killing In The Name (countdown), Helicopters > And The Ladies Were The Rest Of The Night > Confrontation
Set 2: House Dog Party Favor > Hot Air Balloon > House Dog > HAB > Dublights, Shelby Rose > The City > Shelby
Set 3: Chemical Warfare Brigade > Shem-Rah Boo , Strobelights & Martinis > Spraypaint, Three Wishes, Confrontation > Helicopters , M.E.M.P.H.I.S. > Hot Air Balloon  > Chemical Warfare Brigade
Encore: Hope