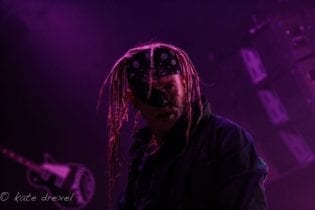 The crowd started to grow antsy while waiting for Prospect Hill's arrival. Clusters of costumed concertgoers inched in closer to the stage once the crew began to set up for the main event. Finally, after what felt like an eternity, the band emerged from the shadows and without hesitation; Prospect Hill started their set with "Dirty Mother", "S.O.E.", and "A Patriots Theme". They really brought Halloween to life with war painted faces and costumes. Because of the illumination of the stage, they looked fairly terrifying.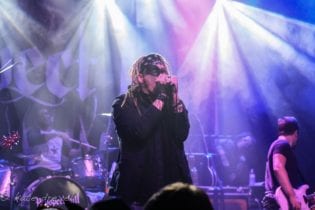 Horns were jumping, bodies were bouncing, and songs were sung along to or mouthed to. Prospect Hill knew how to get the crowd going as they continued with "Roller Coaster", "Into the Light", "Secret Me", and "Super Hero". Their performance was just so mesmerizing, their music filled with catchy lyrics and killer beats. Next, they played one of their recent singles, "Manchester", followed by their new upcoming single, "Step Out of Line". Prospect Hill then finished their set with "Townie" and "Come Alive" from their recent album, Impact.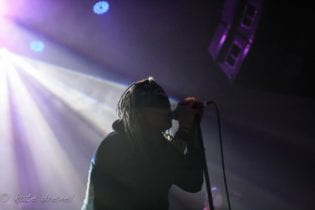 All in all, Prospect Hill knew how to start the weekend right; they played a fantastic set and their energy was through the roof. Be sure to check out their Facebook for future tour dates and their next single, "Step Out of Line", will be available for download on November 12th.
Photos by Kate Drexel