Sandy's Clam Bar was the perfect location for Jon Fishman's side project Touchpants to play a post-Phish show on October 23rd. Although the show didn't start until 1am Thursday morning, the crowd was full of energy and abuzz about the incredible performance at Glens Falls Civic Center just a few hours before.
What unfolded at Sandy's was a show that makes Dr. Dirty look like 'Weird' Al Yankovic – both are masters of parody and comedic music, but Touchpants, well, they took things to a new low. A very deep, dark low.
And it was awesome.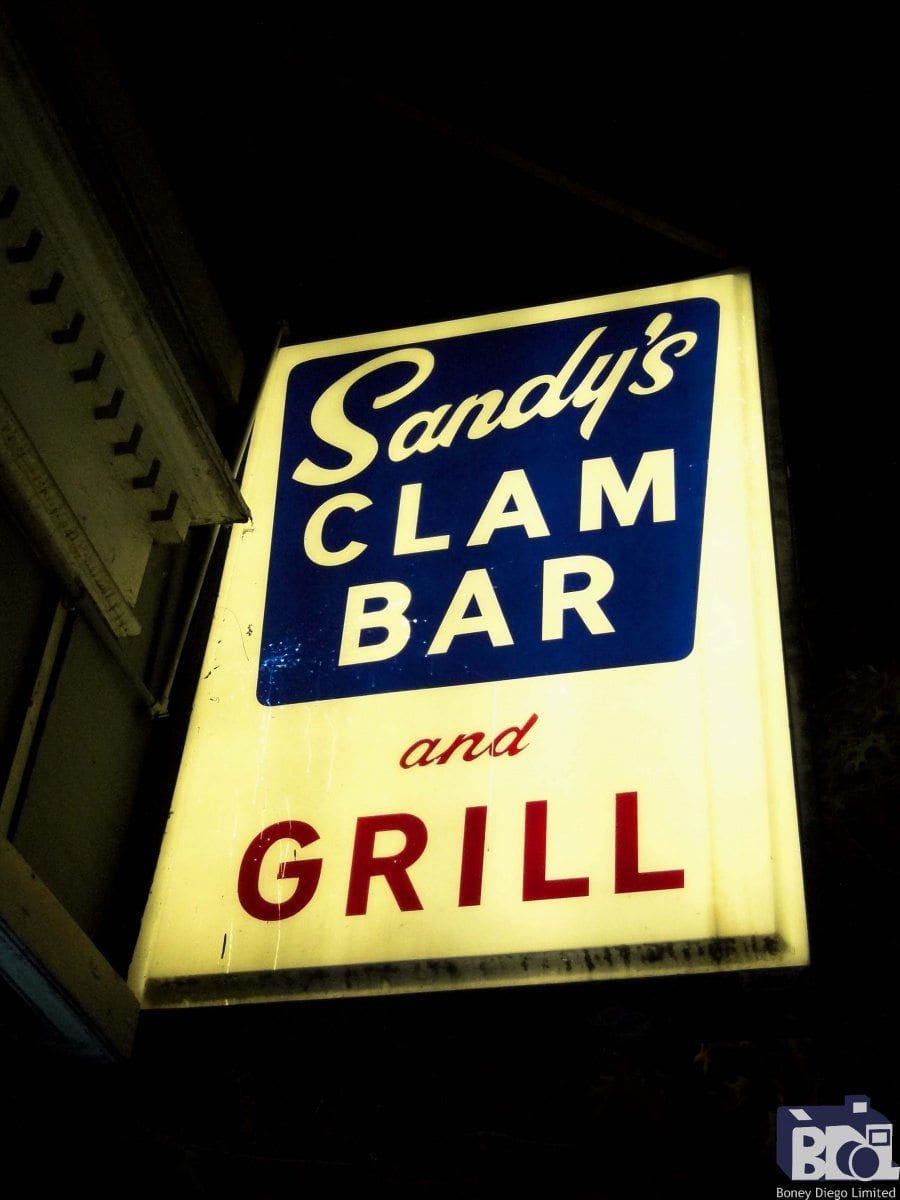 The stage was set with three toilets (lid down) for Chris Friday (guitar/vocals), Colby Dix (guitar/vocals) and Jon Fishman behind the drum kit. Bassist Aram Bedrosian stood at stage right all night, giving the band a beat that kept things progressing, even though every bit of the show, short of written setlist, was shot from the hip and had no sense of organization to the show. Therein lay the highlight of Touchpants – the band performs songs like "Penis Slap" and "Mushroom Tattoo", discusses prolapsed colons and finds Colby Dix wandering through the crowd to talk-sing to anyone in his path, all the while the band keeps playing on stage.
The crowd fed off the hilarity onstage and encouraged more from the crowd. If a lyric or comment toed the line, whether the audience laughed or groaned, the line was getting crossed like a shot from a cannon. This show is not for the faint of heart or those who cannot take a joke, or for anyone with an early bedtime – the show lasted until 3:30am, with the bar lights coming on while the band was still playing.
If a Phish show was rated like a movie, generally, most shows would be PG-13 – a rating that is a step above child's play, even when they play "Fuck Your Face". Touchpants has the same intersection of humor and music, but would easily get an NC-17, if not an X, if that rating were still used today. Disturbingly hilarious, devoid of setlist continuity and interspersed with inside jokes and roast-worthy comments to fans, Touchpants is the ultimate post-Phish show. That's how good it was.
Highlight: 20 minute version of "Mushroom Tattoo"