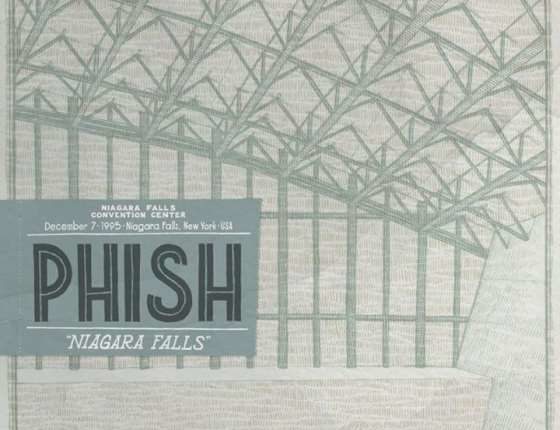 Phish to Release a Classic Upstate New York Show: Niagara Falls '95
Phish announced this past week that they will be officially releasing a great show from their 1995 Fall Tour, better yet, one from Upstate New York.  This tour of course is one of the more well known tours in Phish's history that saw the band play from October all the way through New Years Eve.  This tour is also special to the Capitol Region because on December 9 in Albany the band played one of their best versions of "You Enjoy Myself" ever.
The show in Niagara Falls took place on December 7th, two nights prior to that Albany show, and has first set highlights of a "Demand" "Rift" combo as well as a "Slave."  The second set sees the opening "Split Open and Melt" get "In-A-Gadda-Da-Vida" teases, an early version of "Taste" while it was still being called "Taste That Surrounds", a "Reba" with no whistling, and a set ending "Mike's Groove" that ended in a "Digital Delay Loop Jam."  This is great news and we here at always love when an Upstate show gets an official release.  This is said to be released in November, right after they come through the Upstate Region this year on their highly anticipated Fall Tour.  Be sure to check in with Upstate LIVE for reviews of the Syracuse and Glens Falls shows in October.
Download Staff Writer/Taper Lenny Stubbe's recording of this show
Thursday, 12/07/1995, Niagara Falls Convention Center, Niagara Falls, NY
Set I: The Old Home Place > The Curtain > AC/DC Bag, Demand > Rift, Slave to the Traffic Light, Guyute, Bouncing Around the Room, Possum, Hello My Baby
Set II: Split Open and Melt, Strange Design > Taste That Surrounds, Reba1, Julius, Sleeping Monkey > Sparkle > Mike's Song -> Weekapaug Groove [2] -> Digital Delay Loop Jam, Amazing Grace
E: Uncle Pen
[1] No whistling
[2] Unfinished
Teases:
"In-A-Gadda-Da-Vida" tease in "Split Open and Melt"
"Pop Goes the Weasel" tease in "Reba"