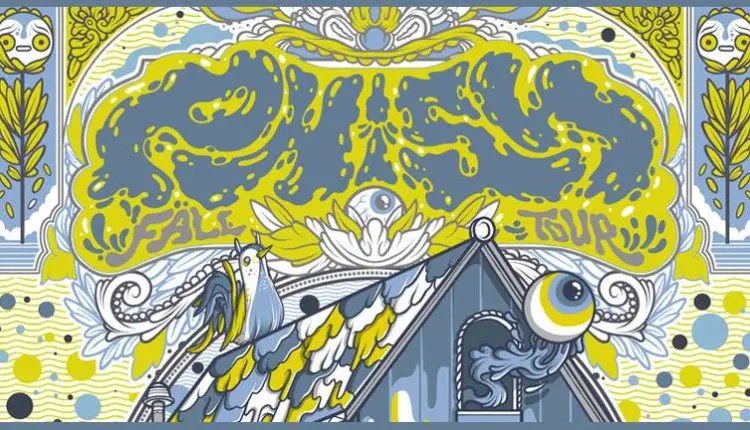 Phish officially announces their Fall Tour
Jam icons Phish officially announced their 2013 Fall Tour today. The tour starts back at the mothership, Hampton Coliseum, on October 18, 19 and 20. The East Coast only run will also take the band to Rochester, NY, Glens Falls, NY, Worcester, MA, Hartford, CT and Reading, PA. Phish will then play a three-night stand at Atlantic City Boardwalk Hall in Atlantic City, NJ that begins on Halloween night, which will feature 3 sets including their usual 2nd set musical costume.
An online ticket request period for the tour is currently underway at http://tickets.phish.com and will end on Sunday, August 4th at 11:59PM ET. Tickets will go on sale to the general public beginning August 8th and continue through the 10th. For complete ticketing details, visit http://phish.com.
PHISH 2013 FALL TOURDATES
10/18 Hampton Coliseum, Hampton, VA
10/19 Hampton Coliseum, Hampton, VA
10/20 Hampton Coliseum, Hampton, VA
10/22 Blue Cross Arena, Rochester, NY
10/23 Glens Falls Civic Center, Glens Falls NY
10/25 DCU Center, Worcester, MA
10/26 DCU Center, Worcester, MA
10/27 XL Center, Hartford, CT
10/29 Sovereign Center, Reading, PA
10/31 Atlantic City Boardwalk Hall, Atlantic City, NJ
11/01 Atlantic City Boardwalk Hall, Atlantic City, NJ
11/02 Atlantic City Boardwalk Hall, Atlantic City, NJ