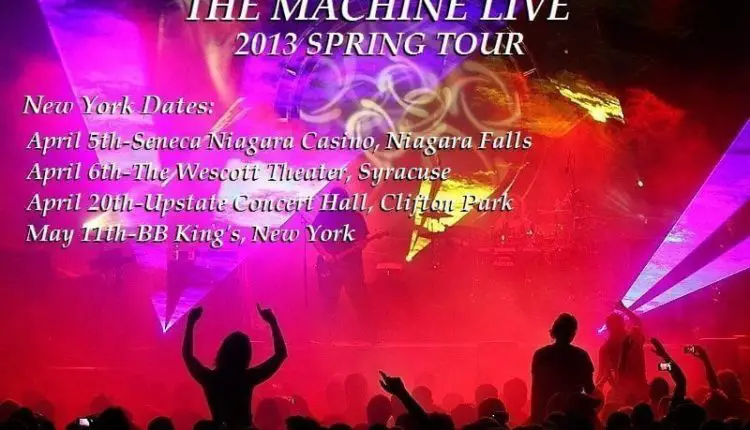 Missed Roger Waters on tour? Well, you're in luck–The Machine is coming to town! The New York based cover band bring back Barrett's creativity, Water's compassionate songwriting, Gilmour's simplicity, Wright's compositional talent and Mason's resourcefulness to stage. Selling out theaters and large clubs across North and Central America, Europe, and Asia and performing at music festivals such as Bonnaroo, Riverbend, Gathering of the Vibes and Rock of Ages, they have earned worldwide recognition and the original members' seal of approval. Receiving accolades from the likes of Spin magazine, The Machine are notorious for "sounding exactly like Pink Floyd".
"The shows are different every night", drummer and founding member Tahrah Cohen tells . "It really depends on the age of the crowd and the city. We get a feel for who's in the audience and tailor a set list for each show."
Make sure to catch The Machine live on their 2013 Spring Tour in Upstate New York!
The Machine plays the Seneca Niagara Casino in Niagara Falls on April 5th, The Westcott Theater in Syracuse on April 6th, Upstate Concert Hall in Clifton Park on April 20th and BB King's, New York on May 11th.