On Friday, March 1st, one of Albany's oldest bands, Blotto, took the stage at Valentines for WCDB's 35th anniversary show, celebrating the Capital Region's best music from 90.9 at SUNY Albany. Across town at The Bayou Cafe, Mister F, a Timbre Coup/Capital Zen side-project took shape for the first time, debuting as the newest band in the Albany scene. When Blotto first debuted in the early 1980s, none of the members of Mister F were born yet. Catching both of these shows was quite an impressive display of musical talents ranging over a span of 33 years, with each giving a stellar performance in their own right.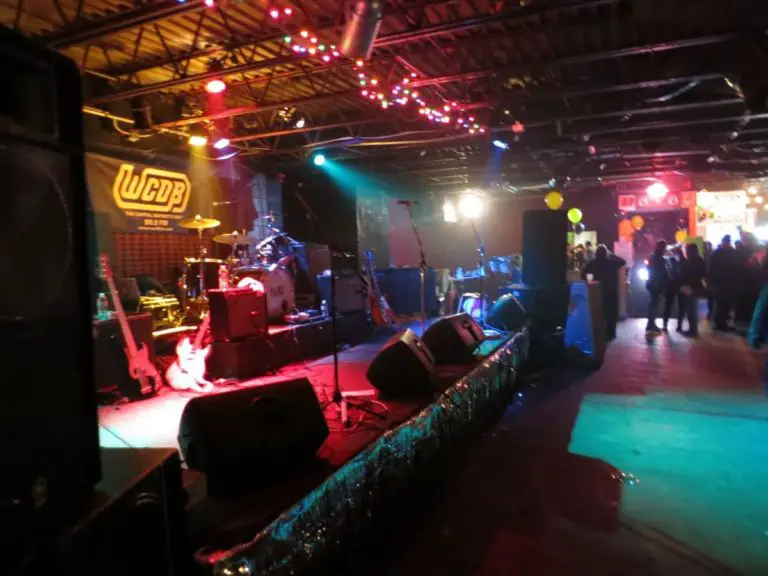 Blotto, best known for their hits "I Wanna be a Lifeguard", "I Quit" and "Metalhead", play shows periodically in the Albany area, bringing their new wave/surf rock sound to the masses once again. There were plenty of hits to choose from and the crowd enthusiastically cheered on each song and laughed along with Broadway Blotto's song exposition and Sarge Blotto's story telling added a little extra to the songs, building up to "Goodbye, Mr. Bond" and "Lifeguard".
Setlist: She's Got a Big Boyfriend, When the Second Feature Starts, I Quit, My Baby's the Star of a Drivers Ed movie, It's Not You, (We Are) The Nowtones, Elevator Music, Goodbye, Mr. Bond, I Wanna be a Lifeguard
Meanwhile, at The Bayou, Mister F, made up of Andy, Ben and Matt from Timbre Coup and Scott from Capital Zen, took to the stage with "Vocodor" and from the start, this meeting of the musical minds came off as being a natural sounding act. A couple of covers thrown in – Hall and Oates' "I can't go for that", White Town's "Your Woman" and a fantastically done "Elevator", a Particle song that moves at breakneck speeds at times, gave the night some familiarity and allowed the four to show off their chops. "Hedgehog" rounded out the night as the crowd gave big support in a debut performance for the group.
Setlist: Vocoder, No Can Do* > Treadmill, 11, Your Woman# > Improv > Don't Lose Your Watch, Elevator^, Final Countdown Intro > Hedgehog
Photos by Chelsea Valente