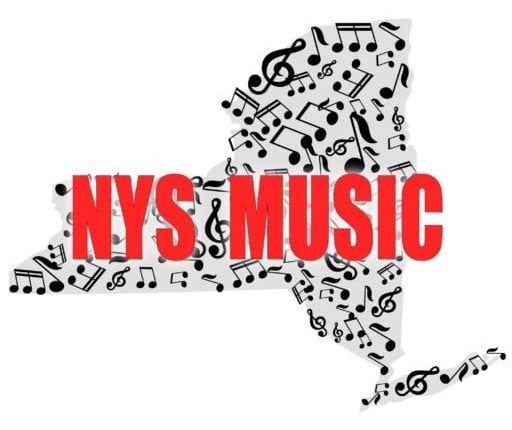 Having seen the Brooklynites all over the east and south, I was excited to be able to witness my favorite EDM duo Break Science in a local setting at Valentine's in Albany. I have caught their act at festivals such as Bear Creek in Live Oak, Florida, Rock n Roll Resort in Kerhonkson, Royal Family Affair in Stratton, Vermont and The Festival of Gnarnia in Beech Mountain, North Carolina and thus, was familiar with how powerful and energetic their performances can be. This would be a night full of juggling and dancing for me; I needed a night to release my stress into the void; I was ready.
Never having seen Paul Basic before, I didn't know what to expect and I was very pleasantly surprised. His moody soundscapes had the crowd bobbing and jumping in delight. His being a member of PLM, or Pretty Lights Music  for the uninitiated, is no surprise to me. Created by none other than producer/DJ Derek Vincent Smith, PLM consistently brings some of the freshest production to the music scene today. Paul Basics set was a taste of what was to come, bringing us on a journey of peaks and ebbs. He dropped the bass in our face with the precision of a seasoned vet. For a taste of his music free downloads are here PrettyLightsMusic.com.
[youtube http://www.youtube.com/watch?v=Y9uj7GFF_Ws&w=420&h=315]
Michael Menert joined Paul Basic for a track to finish his set, then we were given a short interlude. Claiming the stage, Michael started slow and began to amp the crowd more and more. The ever-morphing mass of fans grew during his set and the energy in the room grew with it. Palpable waves of vibration spilled off of the dance floor from speakers and revelers alike. It's no wonder he was an original member of Pretty Lights. His skills in amping up the crowd were unquestionable. Alas, his set came to a close and another short break was awarded.
The anticipation washed away as Break Science took the stage. A powerful presence, Borham Lee is a keyboardist, programmer, producer and DJ all rolled into one. He has worked with such stars as Wyclef Jean, Lee "Scratch" Perry, Matisyahu, Lauryn Hill, and even Wu Tang Clan. He uses a Nord Stage Keyboard coupled with samples and smooth innovative computer programming to produce a textured ambiance that cannot be reproduced with instruments alone.  Adam Deitch has to be one of the busiest drummer/producers in the music scene today. He is the current drummer for the bands Lettuce and Dr. Klaw as well as Break Science. He also has worked with the likes of Ledisi, Talib Kwali, John Scofield, 50 Cent and more.
[youtube http://www.youtube.com/watch?v=P55vmZJ7G48&w=420&h=315]
This night would be the second to last night of their tour and Borham would make it a memorable one, blending Dubstep, Hip-hop, Jazz, Funk, Soul and even Reggae into a swirling forefront for Deitch to lay his consistent and thunderously tight barrage of beats behind. Adam and Borham have a sort of telekinetic bond on stage. With little more than an unemotional nod or glance in either's direction, they operate almost as if they are separate entities, having just wandered into the same room to create a masterful noise that moves the mind and soul. This set was one that displayed their incredible talents. As  the crowd worked its way into a writhing frenzy, I found myself pondering what they could be trying to convey, what message they might be sending into the universe…and I concluded that it was to accentuate the positive: to focus on the here and now and find peace with whatever was found there.
As an encore of sorts, the duo became a trio with Michael Menert joining them onstage to perform some tracks off of their new EP Twilight Frequency. Free Download at breaksciencemusic.com.  This was a perfect way to bring the show full circle and to a close. An amazing night, I left exhilarated and satisfied. My juggling and dancing craving satiated, I was ready to take on the world.
[youtube http://www.youtube.com/watch?v=HGEdiI60nYI&w=420&h=315]