Jeff Howard has a history with Connecticut group Barefoot Truth that overlaps his experiences with The McLovins, the group he formed with Jason Ott and Jake Huffman back in late 2008. Recently, Barefoot Truth announced they were breaking up saying,
"In the past few years, it has been more difficult than you may realize for the band to continue the pace. Although we love playing live shows, the pull to be home with loved ones and the desire to pursue other interests has strained our ability to honestly give the band our full devotion and attention. After much soulful discussion, we have decided that it must be time for us to turn a new chapter. Therefore, the band has decided that this fall will mark the final shows for Barefoot Truth. Trust that we did not come to this decision easily, for we truly believe that our music has a place and purpose that is needed."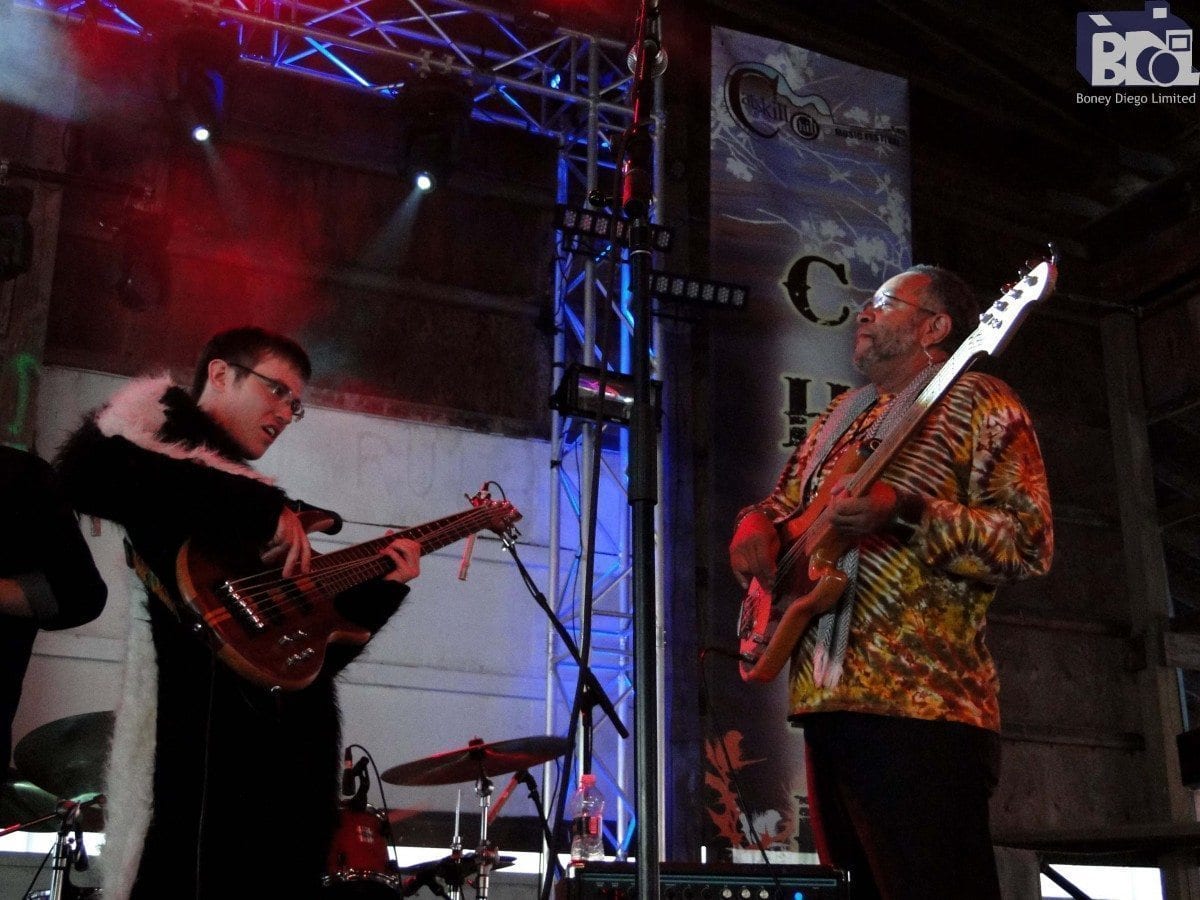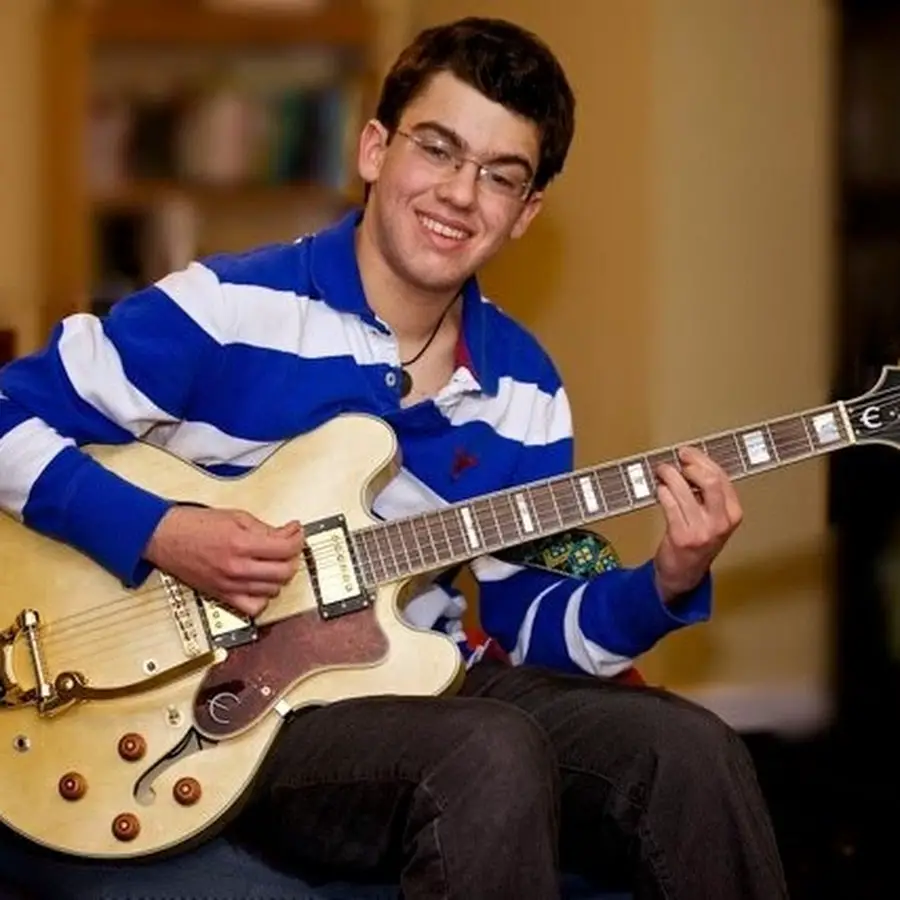 Howard has the incredible ability to play guitar, blending rock, jazz, blues and folk into a wide array of songs and jams, taking time to play through songs but not hogging the musical spotlight, for he shares the stage with a wide degree of humility and maturity not found in more experienced musicians. Jeff plays with Barefoot Truth on the first of four final shows with Barefoot Truth, starting at The Colonial Theater in Pittsfield, Massachusetts. Jeff spoke with to discuss his musical growth, 2012 and what the future holds for this high school senior with incredible guitar chops.
Pete Mason: How has 2012 been for you musically?
Jeff Howard: 2012 has been quite the musical journey. I've had the pleasure of working with roots-rock band Barefoot Truth, and have started a new funk project, Suitcase Rodeo. Suitcase Rodeo was born from these Monday night jams I'd do up in Pittsfield with some of the guys from Barefoot, plus a friend of mine in Canton who plays drums (Andrew Maggennis). We really hit the jackpot with this particular lineup, and became our own group. In a nutshell, I'd say 2012 has been diverse and exciting.
Pete: Last December, you left The McLovins, but you have sat in with them in the past few months. For the record, what led to you leaving the band and branching out on your own?
Jeff: I haven't yet sat in with the McLovins since my departure. My leaving the band was simply a matter of conflicting circumstances and commitments I had to deal with. It got to the point where I knew that I was unable to be the band member that the other guys deserved.
Pete: How has playing with Barefoot Truth added to your guitar skills and playing with a broader group of musicians?
Jeff: The guys in Barefoot Truth are some of the most refined musicians I've ever played with. It's extremely beneficial to play with guys who write such well-crafted pop songs, and play them with such command. It's easy to get caught up in Altered Dominant and Whole Tone scales, but in the end people want something that's simple and hits home. To accomplish this takes just as much skill as it does to play the most complex jazz music.
Pete: These last four Barefoot Truth shows seem to be quite emotionally charged, especially after a thorough and thought out letter to fans. How are you planning to approach these shows?
Jeff: Honestly, I'm going to approach them as I have every other Barefoot show. I put my all into every show I play, no matter what band it's with. As long as the goal is to give the audience a meaningful show worth remembering, I'm going to simply keep on doing my thing.
Pete: Where did this talent for playing guitar come from? Some experienced guitarists listen to you and are blown away that a 17 year old has more chops than they do after twice as many years of playing.
Jeff: All I know is that one day when I was nine, I had a yearning to pick up the guitar, and I've stuck with it ever since. My family isn't really musical, so it came as a surprise that music was my calling. Whenever people appreciate my guitar playing, I feel very grateful. Sometimes I think they're hearing something very different from what I'm hearing! When you listen to guys like Tosin Abasi and Shawn Lane a lot, it's easy to realize just how little you know. In all seriousness, it feels so awesome to be able to move people through music. That's why I keep on playing guitar!
Pete: Is there a long term goal that you have in mind, musically?
Jeff: Really, I just want to keep on improving my skills. There's no limit to how far you can go in your mastery of music, so it would be silly to set a boundary as to how far I should achieve. Music is a giant puzzle, and overall I just want all the pieces to come together. In terms of achieving success in music (i.e. fame), my only plan is to see what happens. These days it's so hard to make a living off of music, so I'm not going to tell myself that I have to make money off of a successful band. If I do turn out to be able to live off of making music, I'll be extremely thankful.
Pete: You're a senior in high school. How do you find the balance between music and finishing up school, as well as the high school social life?
Jeff: The balance isn't too stressful. I think that musical performances are necessary to offset the day-to-day business and grind of school. I remember at Strangecreek this year (when I was sitting in with Sparkplug), seeing a guy wearing a wife beater, and on it was written "Where is McLovin?" It's funny to think that "McLovin" was stressing out about his chemistry homework the very night this guy was writing his special message. Gigging really provides a healthy release from daily stress, and has a way of recharging your battery.
Pete: Beyond high school, what are you looking into for college and programs? Are you planning to stick with music?
Jeff: I will probably not be putting all my eggs in one basket by majoring in music. I'm still uncertain of what I'll study. That being said, I will always "stick" with music, in that it'll be a constant part of my life.