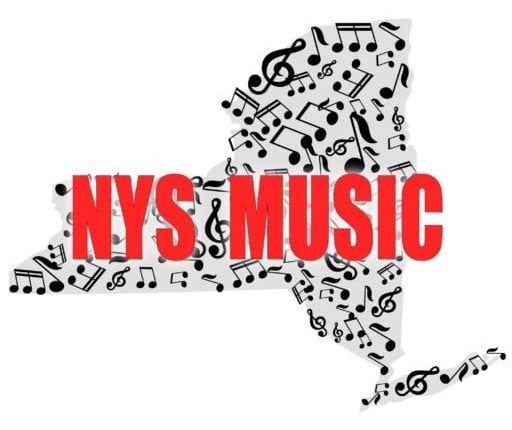 Words by Amy F. Fischer, Photos by Andy Hill
It was a gorgeous day at Oak Mountain in the cozy town of Speculator, NY.  Three jambands I saw religiously in college were all playing at the 1st Annual Oaktoberfest.  This mountain has the potential to be a great venue for live music, with overnight camping encouraged, food that was dirt cheap, a beer truck with a great selection (including Lake Placid's Ubu Ale, a personal favorite) and you were allowed coolers if you wanted to bring your own.  All this and almost 12 hours of music for $35… and if your kids were 10 or younger they got in FREE. Certainly a family-friendly event, Matt Yaeger (Owner/Director of Matt's Music Together, LLC) held mini class demonstrations in between music sets for the kiddies.  The purpose of his program is to encourage music and movement for children 0-4 years of age with their families.
Two sets of The Deadbeats started the day off right; as always, the band jammed a long list of favorites.  This band has had a Wednesday night residency at Valentines in Albany for almost two decades.  Their impressive song repertoire of the Grateful Dead and Phish, as well as many other classic rock covers and their own originals, keeps fans dancing the whole time and wanting more.  On this sunny Saturday afternoon they pulled out a great "Cassidy" (Grateful Dead), "Rock and Roll" (Velvet Underground), a gorgeous "If I Could" (Phish), and a "Big Yellow Taxi" (Joni Mitchell).
Jerkwater Ruckus was next on stage.  For those that weren't around when they were out playing live regularly, you missed a special era.  These six musicians started playing in 2000, but other than a few recent reunion shows have not played together as a sextet in quite a few years.  A bunch of us old "groupies" were there to rock it old school.  A friend I hadn't seen in over ten years hopped a plane from Colorado just to see these guys.
My favorite part of the entire day was when all the kids started accompanying the second Ruckus set with hand drums, sticks, egg shakers, streamers and a large colored parachute.  What a treat it was to see a new generation dancing and playing along to a band that in the past was only enjoyed after their bedtimes in dingy, smoke filled bars in the Northeast.  A bluegrass version of "Mother" by Pink Floyd was only topped by my favorite band original, "Yet", a multi-part number that to a Phish fan I could describe as the Ruckus' "Divided Sky".
The kiddies were then put to bed and the parents were able to enjoy some grown-up time with Conehead Buddha.  CB was a major part of the jamband scene in Upstate NY a decade ago as well… I am thrilled to see them playing out more often again.  Most songs were recognizable, all were danceable, and a great time was had by all.  The show ended with a memorable "Sights" -> "Psycho Killer" -> "Sights" with the bonfire raging and a starscape that makes you appreciate going up north.
I hope to see everyone in Speculator next year!