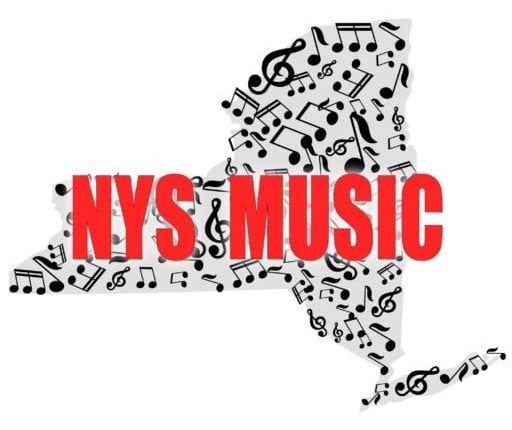 David Gans at DBGB's, 8/19/12
Review by: Lenny Stubbe, Buffalo, NY of dead-phish.com Follow on Twitter at @lastubbe
After a busy summer concert schedule, the dog days of summer upon us and winding things down, David Gans snuck in a nice little Sunday date on short notice in Buffalo only six weeks after playing his first ever gig in town; quite a feat for this musician who hails from Oakland, CA and generally plays the east coast festival circuit. Not only are Sundays in Buffalo generally mellow (even Downtown), an intimate solo acoustic gig in Buffalo's historic Allentown District provided the perfect setting for this singer/songwriter and Grateful Dead historian to sing and strum his tales.
What was most surprising about this gig for me was it being scheduled on the heels of David's mid-summer July 8th show at Papa Bear's Campground just outside of Buffalo, a gig I couldn't make due to conflicts with Phish's 3-night stand at SPAC that weekend, which left me most disappointed. You see, growing up a young Deadhead in Buffalo, David was a big inspiration. Every Sunday night I would head off to bed during my high school years in the early 90's to David's nationally syndicated Grateful Dead hour. Once a week I fell asleep to Gans soothing voice as he treated us to his choice selections of not only vintage, but hot off the tour new Grateful Dead recordings, and closed with his unforgettable "I'll meet you back here next week" after each program.
[youtube http://www.youtube.com/watch?v=iPqKbdkyaSM&w=420&h=315]
Amongst the changes and adjustments many of us went through when Jerry Garcia passed away in 1995, David Gans went through a life changing phase as well, and that was a new found focus on making music again, something he did long before being a music journalist. My respect for his passionate and tireless work as a radio host, journalist and author rolled over seamlessly for me to his music. Like an old friend you'd trusted and respected for so long., you just knew it'd be right. Having been waiting a decade or more to see Gans perform live, I was stoked to say the least.
After only collecting CD releases and live shows I could find on etree and the Live Music Archive, I arrived early for the matinee performance, to find David at the venue remote broadcasting live on his weekly satellite radio program on Sirius/XM Grateful Dead Channel's 'Tales From the Golden Road', which he co-hosts with Dead historian Gary Lambert. The program centers around all things in the extended Grateful Dead community and did offer a small opportunity for David to plug the show and his newly discovered enjoyment for the Buffalo area.
DBGB's was the perfect venue for this this gig. Owned by a longtime Buffalo restaurateur family with a passion for live music and delivering a classy experience, this newly opened bar, restaurant and live music venue with a nice sounding room offered a nice intimate setting. Within 30 minutes of signing off the air waves, David was tuned up and ready to get going. Being an under promoted gig on short notice, the room was not over crowded, but those there were very energetic and anxiously anticipating the performance. This setting also allowed for me to setup shop just 10 feet from the stage dead front center, to record the audio of the show.
"Reuben and Cerise" kicked things off perfectly by request with Gans singing the beautiful Garcia/Hunter extended verse number to an excited audience. This segued nicely into a soulful rendition of "Me and Bobby McGee". In addition to having excellent command over his guitar and precise vocals I walked away from the gig most impressed by Gans guitar looping, which was first showcased this night on the instrumental "Afterbird" and led to a perfectly executed segue into "Loser", one of the more powerful tracks of the night. In a more traditional early format of the tune, it was delivered with great soul and energy, much to the audiences delight. A number that sounded so good, the urge to sing a long was curbed by the desire to listen, with everyone seemingly focused. "Down to Eugene" showcased Gans skilled fingerpicking, and has always been one of his signature songs to me, one I associate his playing and singing to. This has been a regular in Gans rotation from early on, and his arrangement of the Jim Page lyrics to this song is quite skillful.
The next transition of the night with some perfectly structured looping included the Gans/Hunter original "Like A Dog", which found it's way to "Terrapin Station", one of the longer tracks of the night. Gans delivered with passion and precision, crafting his way through the epic tune and concluding with a nice one-man jam. "Terrapin" segued into a well executed run through of "Cassidy's Cat", with it's signature unmistakable groove. The rest of the set is comprised of originals and some Grateful Dead covers, and included a well placed rendition of the 60's anthem "Eve of Destruction". The show wound down with a punchy rearranged version of "New Speedway Boogie", into "Brokedown Palace" and finished with David's "Life is a Jam", written for his passion of Grateful Dead music and included a nice spacey jam teasing its way into a fine "Norwegian Wood" to close the show.
One thing I come to expect with live music after so many years, performers and shows, is a benchmark of a performer executing their time on stage with passion. Without passion for the music and performance, whether the musician has it for their music or not, the show will always come off half hearted to me. One thing for certain when seeing David Gans perform is his passion for the music emanates through to the audience. Not only has Gans mastered his original love of making music over the past 15 years, but he has done so while maintaining a fresh energy and level of passion that any audience member would want from a musician live in concert.
Gans performed later in the evening at DBGB's with Buffalo's own Garcia Grass Band.
Download Lenny Stubbe's recording
Setlist: Reuben and Cerise > Me and Bobby McGee, Afterbird > Loser, Down to Eugene, Stagger Lee , Like A Dog> Terrapin Station > Cassidy's Cat, Therapy Blues, Eve of Destruction > It's Gonna Get Better, Lazy River Road, New Speedway Boogie > Brokedown Palace, Life Is A Jam > Norwegian Wood