Singer-songwriters Lucinda Williams and John Prine took the stage at The Palace Theatre, each playing a story telling set to a rapt crowd of Baby Boomers and 30-somethings.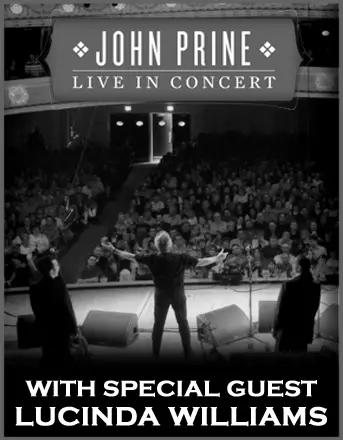 Lucinda, in her silver locks and with a mild southern drawl sang selections off her new album, Blessed. Fans heard favorites such as "I Lost it" and "When I Look at the World", as well as "Drunk Angel", a song Lucinda said could have been about Townes Van Zandt (off the album Car Wheels on a Gravel Road, the title track of which was also played earlier that night). Guitarist Doug Pettibone accompanied Williams while she played acoustic guitar, adding a compact electric guitar sound, contributing no more notes than necessary, with a blues base that set the groove for much of her performance. The Tom Petty rarity "Change the Locks" took a new perspective when sang by Lucinda, adding an emotional freedom to the lyrics. Skip James' "Hard Time Killing Floor Blues", a delta blues song written during The Great Depression was noted as an appropriate tune for today's hard times, to cheers of agreement from the crowd. Closing the set was "Joy", a scornful and angry lover number that elicited the most cheers of the night.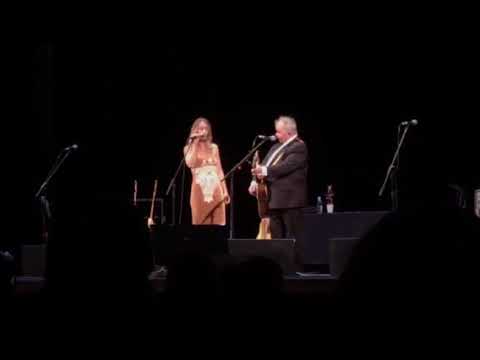 John Prine took the stage thirty minutes later and the crowd became notably more engaged and slightly chatty in between songs. Dylan-esque in writing, performance and even voice, Prine gives a quite memorable live performance, playing hits, fan favorites and a variety of covers. With David Jacques on bass and Jason Wilber on electric guitar, mandolin and harmonica, the crowd stirred, cheered and shouted out love for songs throughout the 85 minute set.
The crowd showed much love for "Your Flag Decal Won't Get You Into Heaven Anymore" and "Six O'Clock News" contained the touching line "Come on baby spend the night with me" while the song deals with more tragic circumstances. "Souvenir", his mother's favorite song he wrote (she would cook him anything he wanted if he played it for her) was dedicated to his brother Doug. Mid-set, Prine played a few solo numbers: "Long Monday", about a weekend that hangs over into the new week, "Donald & Lydia", an Army story from his days at Ft. Polk, Louisiana, and All the Best.
During "Sam Stone", he was rejoined by Jacques and Wilber halfway through, taking the song from acoustic somberness to a deeper, more powerful song of drug addiction, with the harrowing line "There's a hole in daddy's arm, where all the money goes". "Bear Creek Blues", by The Carter Family and "Lake Marie" brought the set to a close and the crowd to their feet, giving a deafening ovation and praise to Prine for a memorable and incredible performance.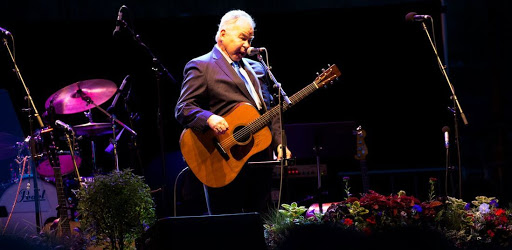 Before the encore, a second microphone was brought out for Lucinda Williams, who said to the crowd "I am completely mesmerized and in love with this man" and embraced Prine before singing along with him on "Paradise". The performance ended as the crowd showed their appreciation once again, praising two songwriters for a noteworthy performance.
John Prine Setlist: Spanish Pipedream, Picture Show, Humidity Built the Snowman, Your Flag Decal Won't Get You Into Heaven Anymore, Six O'Clock News, Souvenir, Grandpa was a Carpenter, Storm Windows, Fish and Whistle, Angel of Montgomery, Long Monday*, Donald & Lydia*, All the Best*, Sam Stone, Bear Creek Blues, Lake Marie
Encore: Paradise