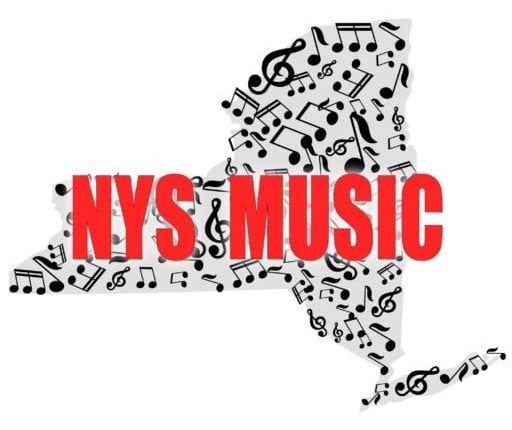 The Palace Theater and Red Square, Albany, NY
A weekend with two sell-out shows at the Palace Theater and interesting late nights that ensued made for a classic weekend of great music in Albany over the first weekend of March. Jane's Addiction coupled with moe. to set up stellar weekend of music and revelry that ensued gave two bands that each started out more than 20 years ago but were far from nostalgia, instead rocking through marquee sets for hours each night.
The Black Box Revelation
With a late start time of 8:30 for the opening act, I got a listen the day before of Black Box Revelation, a scortching garage band duo from Brussels, Belgium featuring a duo of Jan Paternoster on guitar and vocals and Dries Van Dijck on drums. I was impressed with a few songs on first listen and eagerly awaited the opening act. Guitarist Jan has some Jimmy Page chops when seeing him live, with a dose of the Black Keys but not necessarily the same band – the powerful rock and blues mix created negates the need for a bassist, almost. There were moments when Strange Times could have burst out a guitar jam. Drums were tight, harsh and crispy. Percent accent to guitarwork. Two songs of note, High on a Wire, a little-Silverchair-ish with gritty vocals, a clear break out song for this duo.
[youtube http://www.youtube.com/watch?v=uBA2vBFgCgc&w=560&h=315]
I think I Like You was notable in concert and felt a little more bluesy than the rest of the night, but the video for the song has a nice production value and was running through my head while the song played.
[youtube http://www.youtube.com/watch?v=nZzknLiIFho&w=560&h=315]
The final song of the 45 minute set, Sealed with Thorns was sincerely jammed out, rocked out is more like it, for a solid 10 minutes, greeting the arriving crowd with a nice segue into the main act. By far, they were the best opening act I've seen in years. Jan spoke to the crowd towards the end, 'This is one of the most beautiful venues we've ever seen." Later, upon asking him what he felt about the venue, he shared, "It's beautiful, we have never played many venues like this in Europe." On their first tour in America and playing perhaps their 10th or so show here and to play the Palace – an honor many bands take years to build up to. As for the tour, the pair simply said that "Jane's tour is amazing, they're really cool guys," an understatement likely.
Having played at Bonnaroo and The Hangout in 2011, Black Box returned for a full opening tour, withEuropegiving us a taste of what is in store for post-hipster musical imports. What a relief. Their sound right now is so strong and raw that their evolution will lead to a notable future. For now, the duo are always welcome in America.
Jane's Addiction
A "Theatre of Escapists Tour" was the theme that Jane's Addiction frontman Perry Farrell and his group of freaks conjured up for the evening's visual performance taking place on the precipice of the crowd and all throughout the show on stage. Starting with an extended pre-show music of tracks from Pink Floyd's Shine on Your Crazy Diamond (notably performed here not two weeks ago by The Pink Floyd Experience)
A cavalcade of freaks, including limber ladies in lingerie, pierced and adorned dancers and an Alex, ala Clockwork Orange leading the way before Perry broke out into Underground off the new release The Great Escape Artist. With an elaborate stage, drums on a riser and Perry, a soundtrack remnant in all black like a Brandon Lee from The Crow. Two ladies swung in the air in big white dresses with a random dude in a peacock outfit off to the side and the band strutting around the stage , full on stage show with sick music.
[youtube http://www.youtube.com/watch?v=videoseries?list=PL1EE7234904FC0D06&hl=en_US&w=560&h=315]
Mountain Song sprung some grunge era guitar from Dave Navarro who I had just noticed was playing on stage. In my defense, I sat far right orchestra and Dave played to a legion far left pit, but the sound was easily identifiable for one of Jane's Addiction's best known songs. Paired up with Been Caught Stealin' started in typical fashion, Perry being friendly with the crowd, shaking the hands of everyone up against the rail, as he did all night long, spreading the rock but this time, taking a hat and wearing it in tribute to the song.
Ted, Just Admit it… the creepiest of Jane's songs, and that is saying a lot, still brought the cheers and throngs to the stage, as the freak show going on behind the band was garnering the divided attention of everyone. While Perry sang 'Nothings shocking…Sex is Violent', the performance art with Siamese twins in white lingerie and now Alex hanging a baby doll then tearing it apart. Far above the band, where he then mocked suicide with a straight razor and fake blood; it was enjoyably fucked up. Perry then captured what was on stage and told the crowd a secret: "What you're experiencing is the result of some broken people." This is the understatement of the year. This wasn't a GG Allin level of creepiness, but then a video of kids molesting dolls and abusing them, and the crowd was hushed. But is it art?
The stage was set under the dark of the video to bring out a chair or two and a light by which Navarro played a painful acoustic guitar for a slightly calypso Jane Says but it still shone thanks to the vocals. Chip Away got a light acoustic treatment before a stage shift with video interlude that brought three drums to the front of the stage for Navarro, Steven Perkins and bassist Chris Chaney took stage left to bang on the drums while Perry for the rest of the show that follows. Three Days got full Navarro shredding while Perry played the maracas and the Siamese twins danced one at a time on the stage. The level of rock guitar shredding that ensued to end the show was a combination of Van Halen and White Zombie for a huge number in Three Days followed by the equally enamoring Stop!, always a crowd pleaser.
The encore wrapped up the night, starting with Perry asking the crowd "Are you ready to come yet?" as the band moved into Words Right Out of My Mouth followed by Ocean Size, just a monstrous number, their best performed song of the night.
A nice look at the future of rock and the recent past of a rock era we continue to live in started the weekend right. Next up was moe., who brought it back home on Saturday night.
moe.
Having started out in the Albany area, a homecoming is always well-attended and received by a throng of fans who sell out the Palace for moe repeatedly, bringing with them a full day of musical energy. A great show with no holds barred rock, the crowd welcomed their local band to the big stage for three hours of blistering rock with extended jams that got deeper as the night went on.
Set 1: Runaway Overlude > Chromatic Nightmare > Seat Of My Pants, New York City > George > Four > Downward Facing Dog
Set 2: Money* > Billy Goat  > Skrunk, Time Again, Big World> Ricky Marten > The Bones of Lazarus > Rebubula
Encore: Spine Of A Dog > Dr. Graffenberg
*with Marley Amico on sax
Starting with 17 minutes of two spooky, Zappa-esque songs, the tension was broken with Seat of My Pants, always a crowd favorite. George and Four, two of my favorite moe tunes of all time clocked in at a combined 38 minutes. The lack of a definitive starting or ending point is the hallmark of a great band; with only two breaks on stage all night and continuous segues nearly throughout both sets. A good jamband like moe. keeps you guessing, changing songs up without more than a guitar riff to play off of.
[youtube http://www.youtube.com/watch?v=rO8fn3JX8eQ&w=560&h=315]
Money opened up set 2 and brought out Marley Amico, daughter of drummer Vinny, to tear up the sax solo for the epic Floyd song. Not a note was missed, just like New Years Eve when she performed the same number with moe in Portland, Maine. Truly, the talent is in the blood and was nothing short of a great performance. The second set moved through a half dozen numbers, rocking in an out of new tunes Billy Goat into established rotation numbers like Big World and Lazarus before ending with the epic love song, Rebubula, giving the same powerful build up it has hundreds of times before, each version still different than the last.
[youtube http://www.youtube.com/watch?v=Cge3PsSUBiw&w=560&h=315]
Some Al.nouncements preceded Spine of a Dog, the encore equivalent to Character Zero, able to be kept short or drawn out for a house shaking encore. The latter gave us a deep encore groove, extraordinary, spacing out into a fresh jam via a deep bass line groove via Rob. We were in the midst of Panty- melting 70s porn groove. An out of the blue smooth segue into Dr. Graffenberg was so exploratory that you had trouble remembering what song they were still tearing into. This was a great jam to lose yourself in, so the full 25 minutes of the encore.
Floodwood
With the show ending, the crowd dispersed, moving southward towards Pearl Street, local bars, watering holes, hotels and finally, Red Square, where Al and Vinny's side-project Floodwood was performing latenight. A packed house sold out the show in advance (hint, get tickets early for these postshows) where moe. fans gathered to catch up with the extended moe.family that grows with each passing year. Rob Derhak stopped down to take in the show with friends, as did a nice chunk of the Palace crowd. Floodwood performed for two hours altogether, mixing Americana and bluegrass numbers, not unlike another side project of moe.'s, Al and the Transamericans. With Vinny behind the drums for both, this incarnation is more hill-country and less rocking than its predecessor, a nice cap to the evening. Featuring Zachary Fleitz, Nick Piccininni and Jason Barady from Woodenspoon on strings with Al on guitar and Vinny on drums, the group drove through originals, covers including an energetic Molly n Tenbrook. Called back for multiple encores over the final half hour, including Al's Blue Eyed Son, the swarmed crowd dipped into each extension of the night eagerly. As the band finally wrapped the night up, the crowd slowly trickled into the streets, ready to greet 330am.
These are the weekends that I look forward to months in advance, knowing how great the onslaught of music is over the course of two nights. Four great bands plus hundreds upon hundreds of live music fans makes for a great way to spend a weekend in Albany.