For potentially the last time, the Ominous Seapods were together again back at their old stomping grounds in Albany at Valentine's on New Scotland Ave. Forming in 1989 and breaking up in 2001, the band has had reunion shows here and there in recent years, performing at moe.down in 2009 and various locales in Upstate New York. But this may be the last time as co-founder and guitarist Dana Monteith is off to Australia, so any reuniting will be long distance and difficult to anticipate, although with their recent history of reuniting for gigs, the next one looks to be years off into the future. The theme for the night was a send off and featured covers by Men at Work, AC/DC and The Angels, as well as all the hits fans would expect to hear the last time the band played, potentially ever. The beer of choice for the night was very apropos as well: Fosters oil cans.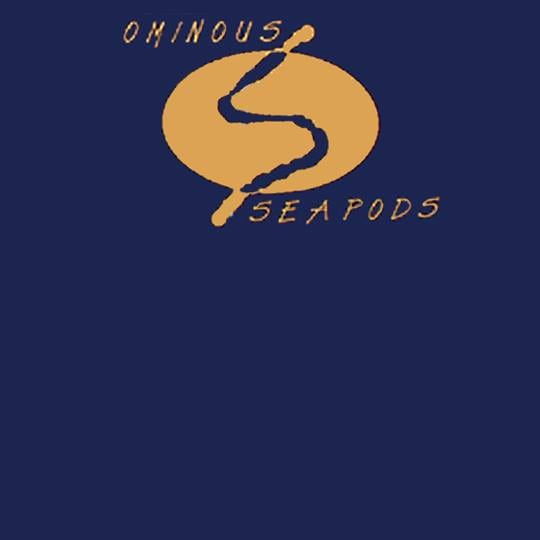 "Since they split about 10 years ago, they've played these reunion shows once a year or once every two years. They hardly sound like a nostalgia act. Sure, you're partying with friends and the sounds that you had so fun with in 1990s, but the songs have lasted. They don't sound dated. And what really amazes me about the Seapods is that after all these years and life, you can still put these guys on stage together and it's inherently weird and spontaneous. When they take the stage it comes with built-in surprises and opportunity for improvisational magic." Mike McKinley, State of Mind Music
The Seapods' crowd is older now, many in their 30s and 40s who grew up with jambands like the Seapods. When they played alongside moe. and others in the 90s, either band seemed poised to rise to stardom and although moe. has lasted as a result, it is fair to argue that Ominous Seapods would have gone the same direction. When I first saw them at Hungry Charlies in Syracuse in the fall of 1997, I wasn't hooked, but I knew enough to pick up an album and get to know this band. In the next few years, I saw them when they came to town and connected with the music and the crowd, much like I was doing at Phish shows and festivals at the same time. Indeed the 90s were kind to jambands and incredible memories are had by many who were able to see the Seapods and dozens of other acts perform on a regular basis in the Northeast. Thus, having fans from California, Oregon, Texas, all across the East Coast and Northeast in attendance to give the band a sendoff was expected, as what stands to be most likely the last Seapods show without a follow up reuniting gig in the near future.
"The most memorable Seapods moments I can think of would be the Mimi Fishman glaucoma gig in Syracuse when Damon's stomach got super red from a wire whisk bashing together (bellybucking) with Max; the reuniting at Gathering of the Vibes in 2005; a group of us were crowded around the stage with tears in our eyes; it was like they had never stopped playing at all. Had they not broken up, I think they would be beyond where moe is now. " Kat Griffin, Queensbury, NY
The first set opened up with a Jet Smooth Ride to kick the show off followed by Blackberry Brandy and its refrain "I'm home again" providing an early theme to the show. After Match Maker, the band thanked the crowd and mused "Everyone come to Seapods down under", albeit on a budget freighter, since a reunion gig there in Australia, while sounding awesome, would be one of the most expensive shows although with this fanbase, it is hard to rule even that out. Long Way to the Top was the perfect cover for the night and represented a look back at the history of the Seapods when they were on the rise over a decade ago. If I had a Smile was a grand instrumental composition before moving into a jam followed by a seamless transition into Guide to Roadside Ecology and Michael Murphy III.
"Tonight was very bittersweet; a rollercoaster of emotions, people came out of the woodwork, possibly for the last time. I think they're leaving the door open and I will be there next time they take the stage together. I will say that the band was very tight for the very limited rehearsal they had, and that I really loved the variety of the band's setlist, bringing songs from all points of their career into the mix! It was so awesome to see lots of old school hard core Seapods fans, some who came out of the woodwork to give the band and Dana a proper send off!! " Rich Lemire, Albany, NY
Set 2 started with banter from Dana talking about New Years Eve at Valentines long ago with Dr. Jah and Moonboot Lover and talked about the backroom with pot brownies, Jagermeister and who knows what else before being taken down the stairs to end the night, something all who have partied at Valentines can relate to. The band laughed about old memories that fans shared during setbreak, laughing all the while before breaking into Bong Hits and Porn, picking up right where they left off. A reinvigorated crowd back in from the cold was transplanted into 1999 to the jammy number while Dana waved his guitar into the speaker for distortion. Adirondack Blue seamlessly segued from Waiting for da Bomb 2 Drop brought to the stage old friends in the form of Josh Himmelback on mandolin and Vinny Amico from moe. on drums. Buddhaful Belly mellowed things out for a short while with long, deep and spacey grooves. The funk kicked in with Your Life has been Cancelled due to a Lack of Interest and provided a sandwich of Land Down Under that was met with great enthusiasm following banter over the music towards Dana and what he will be missing (among other things, Saranac beer). Josephine's Grand Motion had Streets of Cairo teases and the set was capped off by a 13 minute version of Leaving the Monopole, one last time.
"My favorite memory of the Seapods was 'Rock the Vote' in Syracuse with moe., Moonboot Lover and Ominous Seapods did 'Big Bottoms' on stage with Bass ass-slapping and all three bands on stage. My favorite moment tonight however was Bong Hits & Porn, which always was and forever will be my favorite Seapods song. It was stellar. " Marcy D, Brunswick, NY

Am I Ever Going to See Your Face Again? by Australian group The Angels (google the video) was a rare and very appropriate cover for the night's encore, which was followed up by a call back to the stage for a 20 minute foursome of songs. The highlights of the second encore included Money to Burn with a solid Another Brick in the Wall Part 2 segment led by Todd who was making faces throughout. The finale of the night, Ship, included longtime Albany promoter Greg Bell on backup vocals of "Don't want to swim in shit no more!" The crowd and band gave Dana a proper sendoff to Australia, filing out into the streets at close to 3 in the morning.
The last Ominous Seapods show capped off a great year of live music in Albany. New Years brings Timbre Coup and Dirty Paris to Consider the Source. Over the course of two weeks, the torch has been passed from one generation of jambands to another. Happy and prosperous New Years to all the readers of NYS Music.
I had a great time, great to know people still listen to it and enjoy it.
– Dana Monteith, soon to be resident of Australia.
Setlist:
Set 1:
Jet Smooth Ride, Blackberry Brandy-> As I Stand Here Now, Match maker, Taste Sensation Overload*#, Out of Myself*, Out of myself, It's a Long Way to the Top (If you Wanna Rock N Roll)*^, If I had a Smile-> jam ->The Guide to Roadside Ecology->Michael Murphy III, Cary Suite
Set 2:
Bong hits and Porn*, Waiting for da Bomb 2 Drop*->, The Pull from Adirondack Blue+, Anything is Possible*, Buddhaful Belly, Your Life has been Cancelled Due to a Lack of Interest*->Land Down Under**-> Your Life has been Cancelled Due to a Lack of Interest*, It's Good to be Alive (For a Change), Josephine's Grand Motion% -> Room of Ruins, Leaving the Monopole
First Encore
Am I Ever Going to See Your Face Again?^^
Second Encore
Money to Burn*, Sneakin Sally Through the Alley*, I Hope I Shall Arrive Soon*, Ship*@
* Todd Pasternack on guitar and vocals
# Whisk on guitar
^ AC/DC cover, Brian Mangini on lead vocals and Melodica
+ Josh Himmelsbach on mandolin and Vinny Amico (moe.) on drums
** Men at Work cover
% Streets of Cairo tease
^^ The Angels cover
@ greg bell on backup vocals