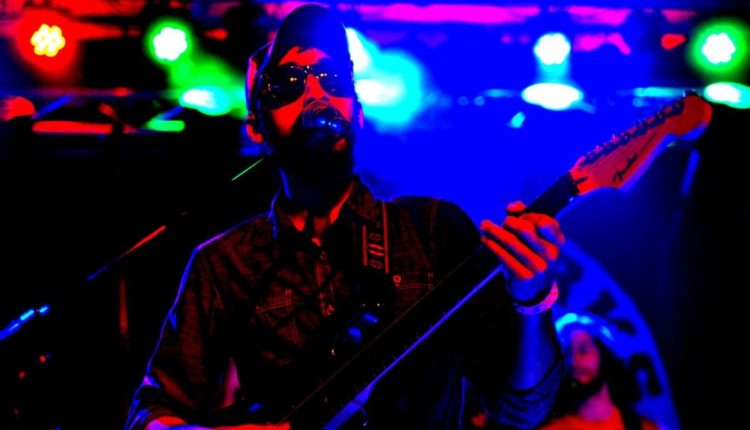 Disc Jam Presents announced today the final installments in the 2015 lineup. Additions include Phutureprimitive, Aqueous, Cosmic Dust Bunnies, Lucid, Teddy Midnight, Ikebe Shakedown, Ross Jenssen, Brightside, Wyllys, Subset, Of the Trees, Horizon Wireless, Aaron Fractaltribe, Robert Fractaltribe, Om Olak, Icaro, Wubson, Corey Brooks, Twist of Fate, Squanto, Cheatcode, Bells and Robes, Leila Harrison, Levitation Jones, Uncle Bob, Gater, Icculus, and Honeycomb.
These additions join Lettuce, Electron, Dopapod, Twiddle, Kung Fu, Consider the Source, Cabinet, Soule Monde, Pink Talking Fish, Viral Sound, Roots of Creation, Dangermuffin, Spiritual Rez, Lespecial, Supersillyus, Schlang Live Band, The Hornitz, Viva La Hop, Bella's Bartok, Wobblesauce, Fennario, Strange Machines, Hayley Jane & The Primates, Soul Rebel Project, Mister F, Blue Boy Productions, Formula 5, Broccoli Samurai, Krewe de Groove, West End Blend and Relative Souls. The 5th year festival kicks off on June 11 and runs through June 14 at Gardner's Farm in Stephentown, NY, just over the border from Massachusetts.
San Francisco based Phutureprimitive, fresh of a 40 show US tour supporting psychedelic electronic music pioneer Shpongle, is set to perform a late night set at Disc Jam on stages created by renowned stage designers Fractaltribe.
Disc Jam 2015 features 4 Days of Music, 50+ Musical Performances, Disc Golf Tournaments, 2 Main Stages, Carside, Grassy or Wooded Campsites, Food and Craft Vending, Kids Activities, Late Night Acoustic Sets, Silent Disco, Disc Golf Clinics, Live Painting, Art Installations, Yoga Sessions, Fire Performances, Hula Hoop and Flow Art Workshops and much more.
Disc Jam still embraces a small festival vibe while drawing larger bands from Boston, New York, Connecticut, Rhode Island, Vermont and beyond. The 5th annual Disc Jam once again features an incredible lineup of musicians and artists set to celebrate the Northeast's diverse and thriving live music scene.
Pre-parties announced across New York and New England
In the weeks leading up to Disc Jam Music Festival, pre-parties are planned featuring bands on the lineup for the weekend. Pre-parties sponsored by Disc Jam will be held at the following locations:
May 7 at Parish Public House, Albany, NY featuring Dangermuffin
May 8 at The Hollow Bar and Kitchen, Albany, NY featuring Mister F
May 14 at Garcia's, Portchester, NY, featuring Roots of Creation w/ Hayley Jane & the Primates
May 16 at Electric Haze, Worcester MA, featuring Pink Talking Fish
May 29 at Penuche's, Manchester NH featuring Lucid, ICCULUS, and Hayley Jane and the Primates