It was a night that deserves more words and praise than I can possibly articulate, but for people like John Darnielle, the mastermind behind The Mountain Goats, finding words has never been a problem. Making a career out of shouting whatever comes to mind and never sitting on an idea long enough to question it, the acclaimed novelist and songwriter has toured all over the world and released a staggering 21 studio albums since adopting The Mountain Goats moniker in the early 90's.
More than 600 songs and countless miles later, it's almost hard to believe the band has never played a gig in Albany before. On Tuesday, April 18th  at Empire Live, that surprising fact was finally laid to rest.  The night would have extra special meaning for one member of band, as the cathartic show would also serve as a birthday celebration for keyboard player/multi-instrumentalist Matt Douglas.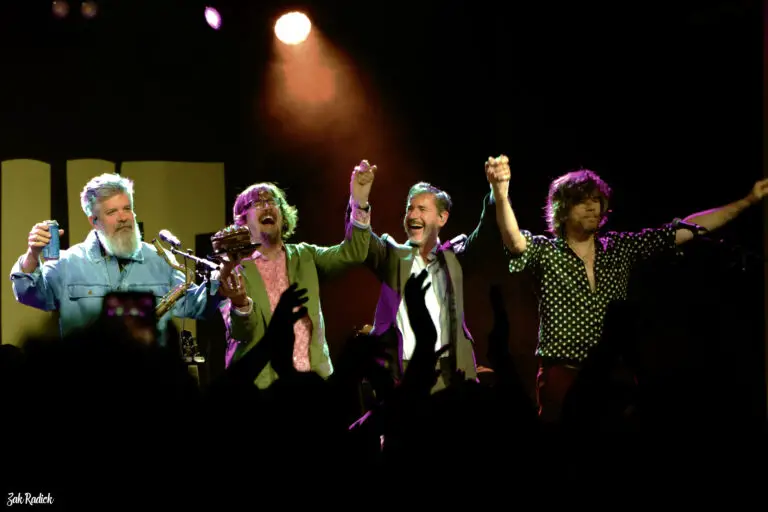 Opening the evening was Knoxville, TN singer-songwriter Adeem the Artist. Dawning a Canadian tuxedo and resembling a look somewhere between Jeff Tweedy and Ryan Adams, you could already tell he wasn't like the other boys. One fan immediately yelled out "What's your name?"  "My name? I don't have one. I'm Adeem the Artist. It turns out there was already a rapper." Demonstrating spectacular stage presence and finding a balance between serious and sarcastic, the lyrics to his songs were nothing to joke about. Beginning with the opening song "I Never Came Out," the audience listened intently as the soul-searching lyrics poured out of the man originally born Kyle Bingham.  "Fervent For the Hunger" came next before we would learn a little bit more about Bingham's roots and his Aunt Peggie on "Painkillers & Magic" from his most recent, fan-funded 2022 album White Trash Revelry.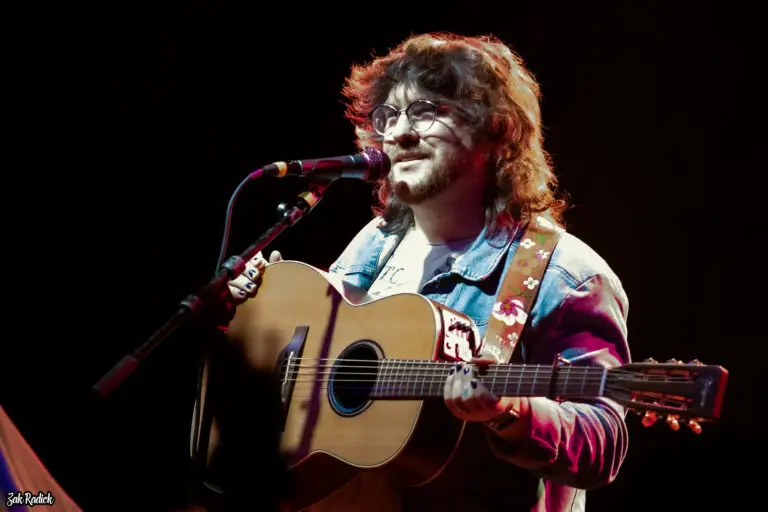 While the structure of the songs came off as rather traditional, by this point in the set, it was clear Adeem the Artist was doing something very special and very brave. A queer, southern Christian, blue-collar country songwriter. As unpopular as that may be in some areas, the Albany crowd here was totally down with it and fully invested in every word he had to say. Things would pick up for the foot-stomping "Run This Town," before an eager fan requested a rare song that stopped Bingham in his tacks. "Tiger Prince of Knoxville"? How do you know that one? I wrote that a long time ago when everyone was trying to cash in on the Tiger King phenomena, so I figured I would too. I can't believe someone here has actually heard it! Let's see if I remember how it goes." He did and the crowd loved it. They got even more into it on the next song, "Going to Hell," which featured a fun, full room 'call and response' and made you think "it won't be long before this guy is a very big star." Filled with strong social commentary and hilarious banter, Adeem the Artist played the title track from his 2021 album Cast Iron Pansexual to round out his fantastic opening set.  After a brief intermission, it was finally time for the main event.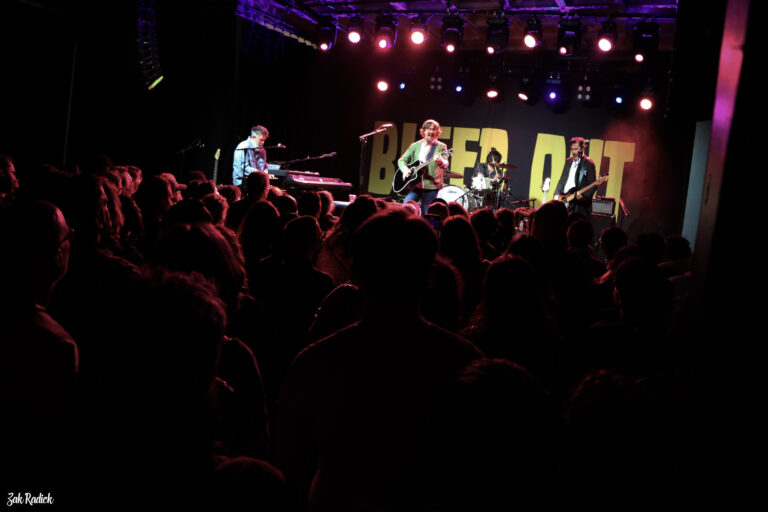 Walking out to Foghat's "Fool For the City," The Mountain Goats would methodically craft the story they wanted to tell. Consisting of front man and vocalist John Darnielle, this incarnation of the band also includes longtime collaborators Peter Hughs on bass, multi-instrumentalist Matt Douglas and Superchunk/Bob Mould drummer Jon Wurster. Beginning with the brooding buildup of 2008's "In the Craters of the Moon," the tempo picked up during the dreamy, reverb drenched "Hostages" from the bands most recent album, Bleed Out. Darnielle would introduce the next song by saying "this is about the incipient android takeover" before launching into "Incandescent Ruins." Slowing things down a bit with "one of them bible songs" in "Hebrews 11:40."  "We're still working out how this one goes and we've been doing that for at least 10 years," he chuckled. The energy continued to build straight into the song "Younger," which on this night, meant a little more to birthday boy Matt Douglas. Uncorking one of his most expressive saxophone solos of the night on the song, the entire crowd would sing "happy birthday" to him prior to his beautiful piano duet with Darnielle on the song "Wear Black."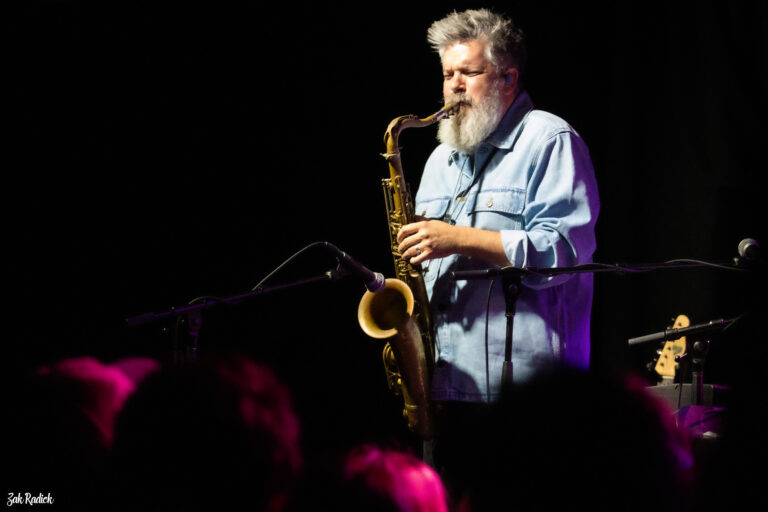 Darnielle would then play a series of solo songs, beginning with "Jenny," which the crowd knew every word too. He would remark that he doesn't plan this section of the set, he just waits for the spirit to move him. "That's why I envy the Quakers. They'll sit there for 20-30 minutes waiting for the spirit.  I don't have that kind of confidence. And the other thing is I've never been to Albany before, right, so there's a conflict.  I tend to prefer the newer songs with my band, but some people have been waiting a long ass time to see me play some old songs." Darnielle continues, "So then I feel obligated to play the super old songs, but then the people mainly into the newer ones are like, "I don't know what that one in the middle was about. Some guy who wanted to kill somebody?" he joked. "This is one of those," before playing "Black Molly" from 2002's Bitter Melon Farm.
The crowd became noticeably more exited at the opening cords of another 2002 song, "Color in Your Cheeks," to the point Darnielle had to stop them from clapping along. "Not to be ungracious, but I don't recommend the clapping because it loses it's place and my timing is inconsistent."  "When people start yelling the words along with me, I'm like 'no, to get into the zone of this song I need people not to be yelling it back at me. It's just a personal song about somebody I know." After it's conclusion, he would remark "I changed the chorus because somebody thought it was too mean.  It was my wife."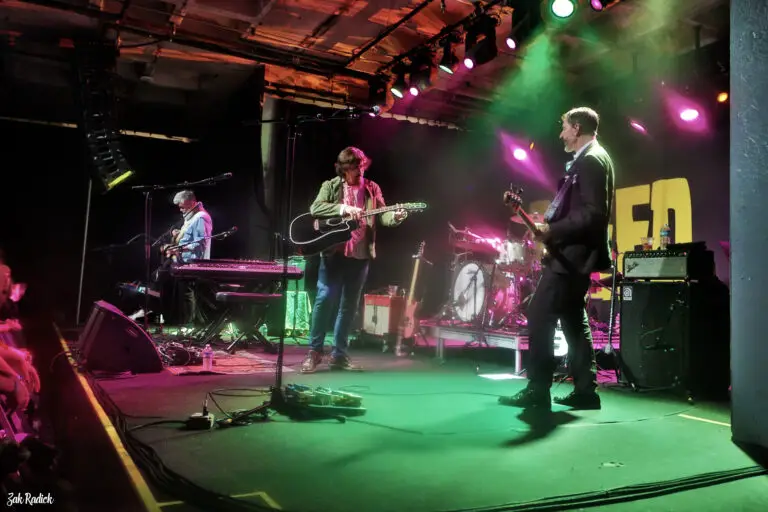 A laidback lounge version of "Abandoned Flesh" came next before Darnielle would profess his love for The Grateful Dead and say he "just noticed the next three songs on the setlist are alligatored together, so can the tapers in the crowd please refer to this section as "The Goths Suite," ala The Dead's Terrapin Station Suite.  The trifecta would include the songs "Abandoned Flesh," flowing directly into "Andrew Eldricth is Moving Back to Leeds," and finally into "Rain in Soho" to complete the so-called Goths Suite segment. Bouncing back "Lizard Suit" and "Palmcorder Yajna," Darnielle would remark that he was in awe of the Albany audience. "When your back in the dressing room and hear that there's 800 people in a town you've never played before, it could go a couple of ways. You know, like there's people waiting to hear one or two songs, and you know, you're not going to play those at the top of the set because you're not stupid. You're so amazing, I thank you so much."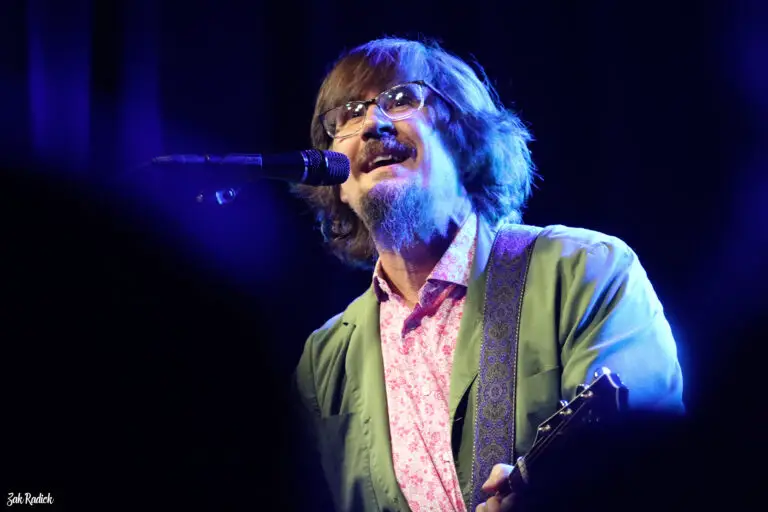 An intimate and powerful rendition of "Tallahassee" would follow, prompting Darnielle to call an audible and add a song on the fly.  Turning to his bandmates and saying, "Guys, we gotta add another one.  That was second to last, but this has been a pretty special show for me. And if they are being amazing, you need to play something from The Sunset Tree." With that, the well-behaved crowd was rewarded with "Song for Dennis Brown" from the bands iconic 2005 album. Playing off each other and jumping from side to side with huge smiles, a hard rocking "Training Montage" would bring the main portion of the set to a close and leave the Albany audience begging for more.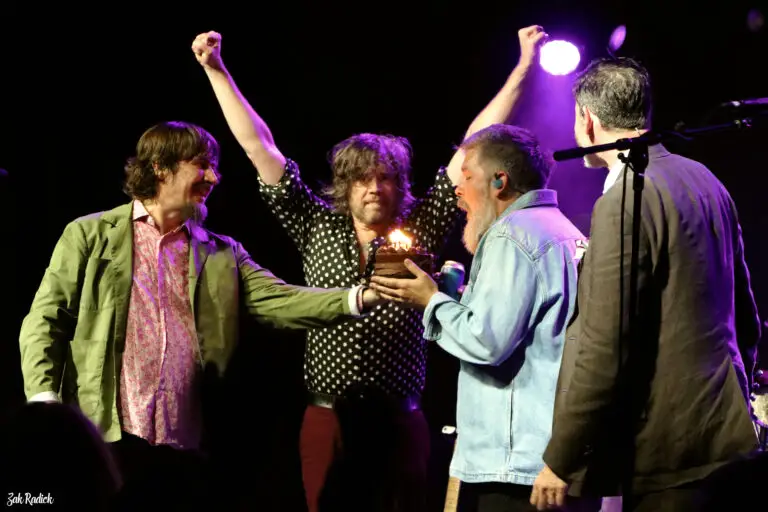 After walking off stage, the band would return with a birthday cake to present to multi-instrumentalist Matt Douglas.  Easing into the encore portion of the show with "You and Your Memory," one of the bands trademark songs came next with the anthemic "Heretic Pride." With anticipation reaching a fever pitch for the bands two most popular songs still on the table, Darnielle would have some more fun with the audience.  "You may not know this, but there's like a shadow version of "No Children" forming, waiting for its chance. It's called "Jazz No Children." It's the way mellower version. "Jazz No Children" is the one you sing ten years after you needed no children. "Jazz No Children" is the one that comes when some of the details are funny to you instead of sad.
On the preview side of "No Children," there's the people who ask me to play it at their wedding, because they think it would be funny. I say to them, 'friend, I'll tell you what. I'll play it at your ten-year anniversary." I am safe under these circumstances because anybody who would ask me to play "No Children" at their wedding won't be having a ten-year anniversary. They're not taking the whole matter seriously. As my drummer would say, "It's all a big joke to them." And yet, I hope when those people sit in a lawyer's office, they have a little song in their head that helps. This is that song and this, such as it is, is the nature of that help." Seamlessly shifting from a jazz monologue to an all out punk assault, The Mountain Goats would finally deliver the goods and unleash a cathartic version of "No Children" followed up by their biggest hit to date, "This Year," which took on a life of its own during the Covid-19 pandemic and has become the calling card of the band.
Giving everyone a chance to shout out the lyrics that meant so much to them during lockdown, it was the kind of reaction that made the hair-on-your-neck stand up. Basking in the sustained adulation, Darnielle said "he kinda feels like playing two more." Opting to go with "Broom People," the show would finally come to a close with a rambunctious version of "Spent gladiator 2," which gave Douglas one final sax solo in the birthday spotlight. "Stay alive. Stay alive. Stay forever alive. Thank you, goodnight." 
Just an incredible performance that reinvigorated your spirit and made you feel alive.  Part poetry, part social commentary, part punk rock fury – all delivered with a sense of urgency and passion that simply could not be faked. There are no posers in this band and that sentiment deeply connected with the blue-collar Albany audience.  Fortunately fans in New York won't have to wait nearly as long to see The Mountain Goats perform again. Kicking off their lengthy summer tour in early June, the band will play The Rooftop at Pier 17 in NYC on August 4th.  
The Mountain Goats | April 18 | Empire Live | Albany
Setlist: In The Craters on the Moon, Hostages, Incandescent Ruins, Hebrews 11:40, Dance Music, Younger, Wear Black, Jenny, Black Molly, Color in Your Cheeks, You Were Cool, Abandoned Flesh, Andrew Eldritch is Moving Back to Leeds > Rain in Soho > Lizard Suit, Palmcorder Yajna, Tallahassee, Song For Dennis Brown, Training Montage, You or Your Memory, Heretic Pride, Jazz No Children > No Children, This Year
Encore: Broom People, Spent Gladiator 2
Adeem the Artist | April 18 | Empire Live | Albany
Setlist: I Never Came Out, Fervent for the Hunger, Painkillers & Magic, Run This Town, Tiger Prince of Knoxville, Going to Hell, Cast-Iron Pansexual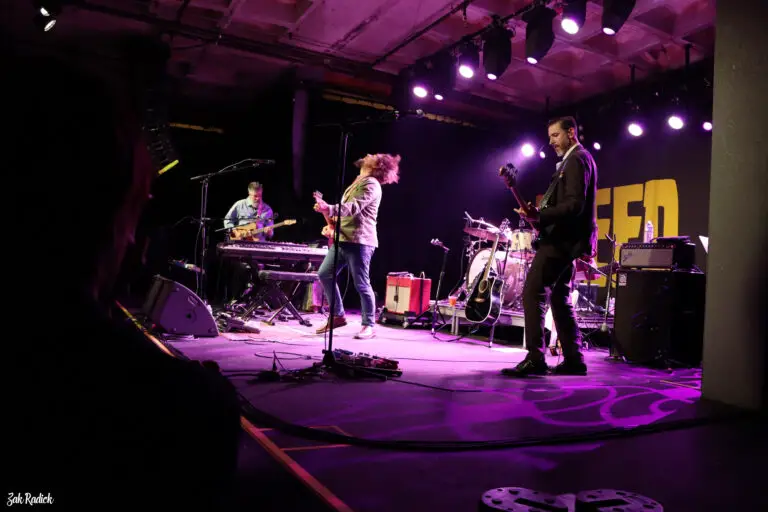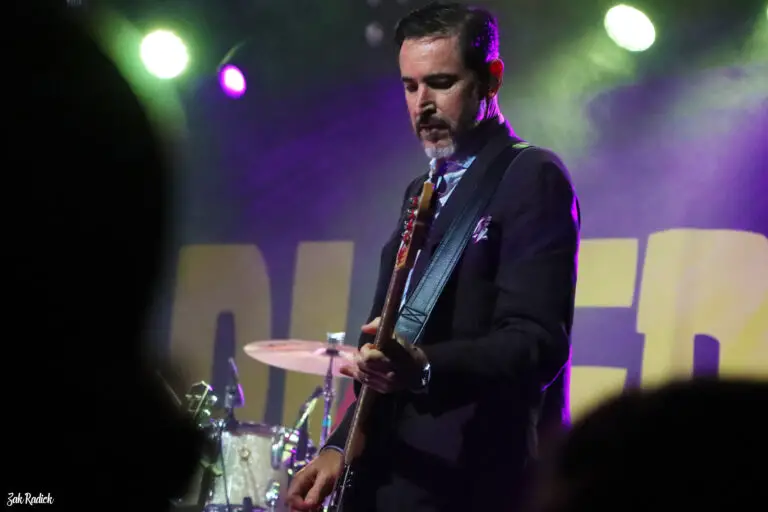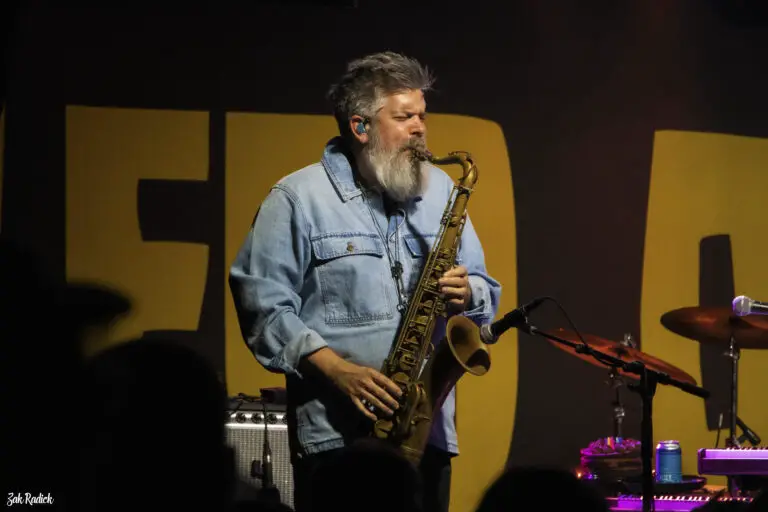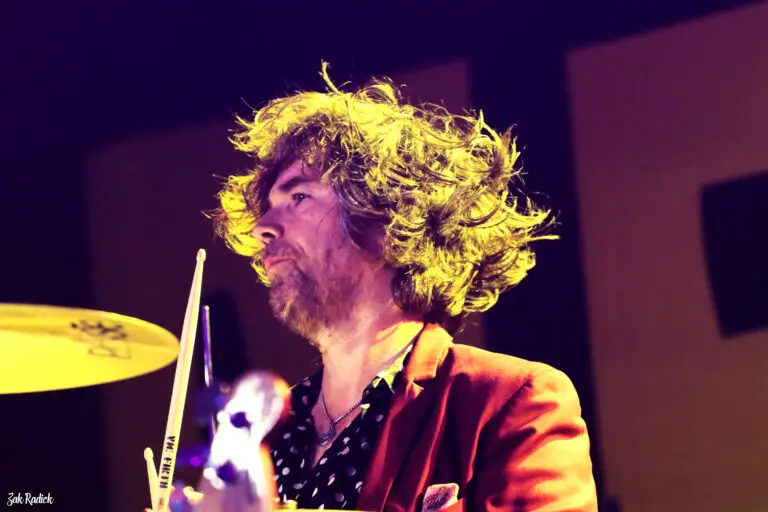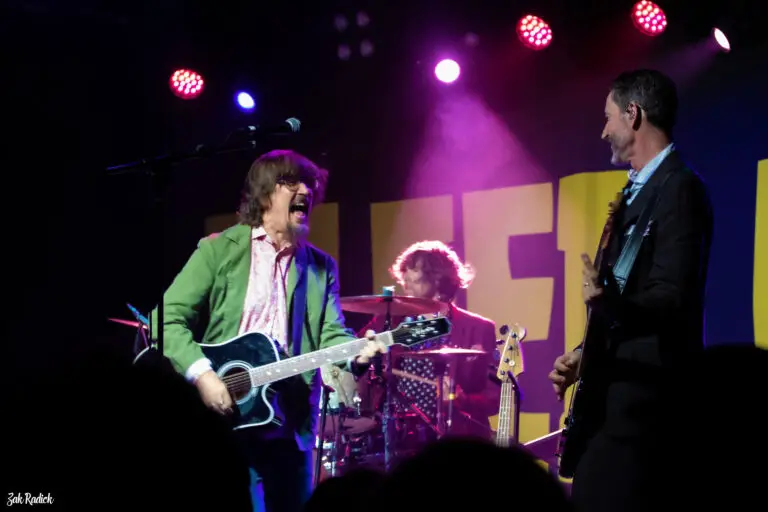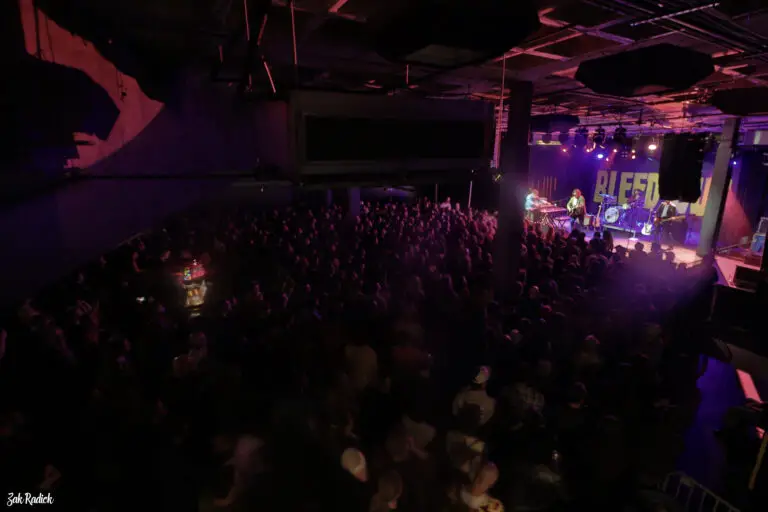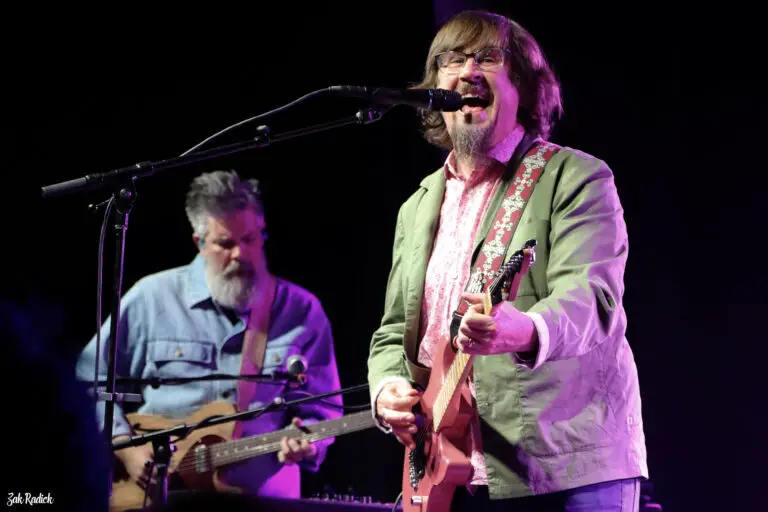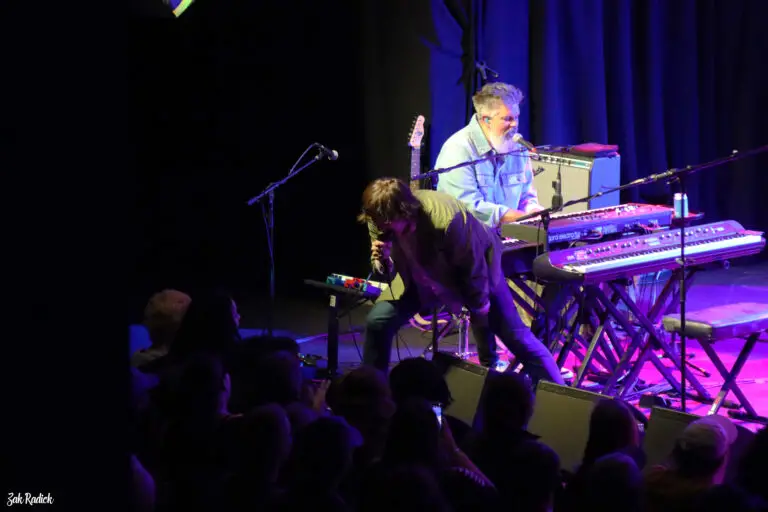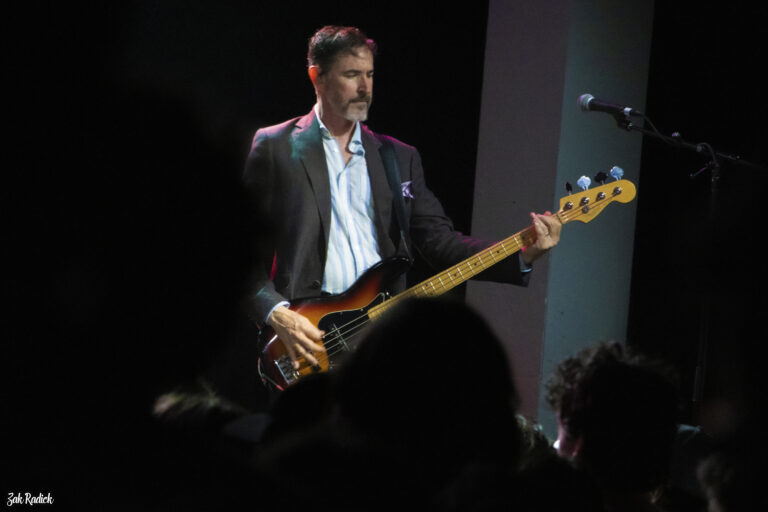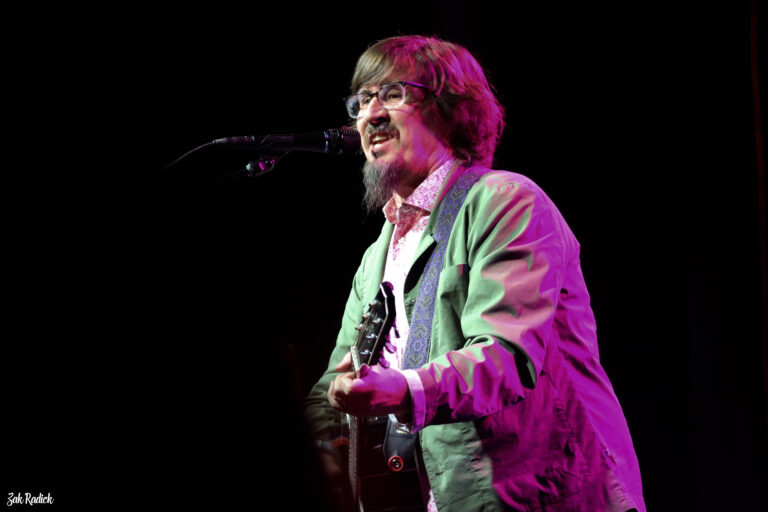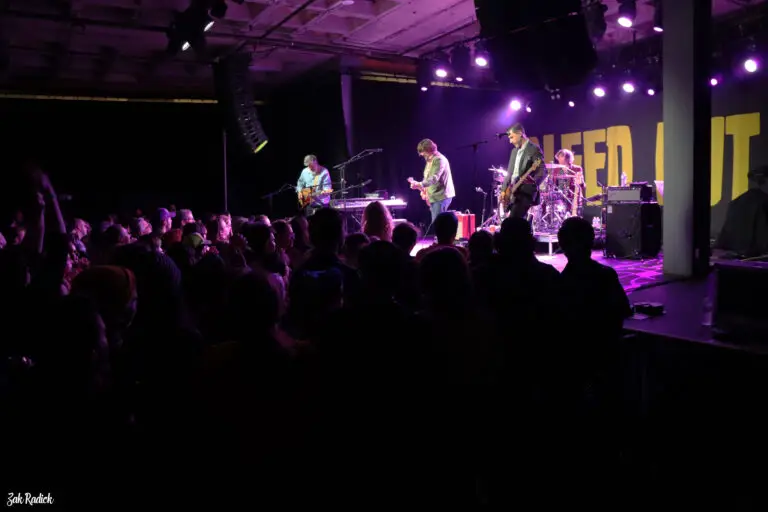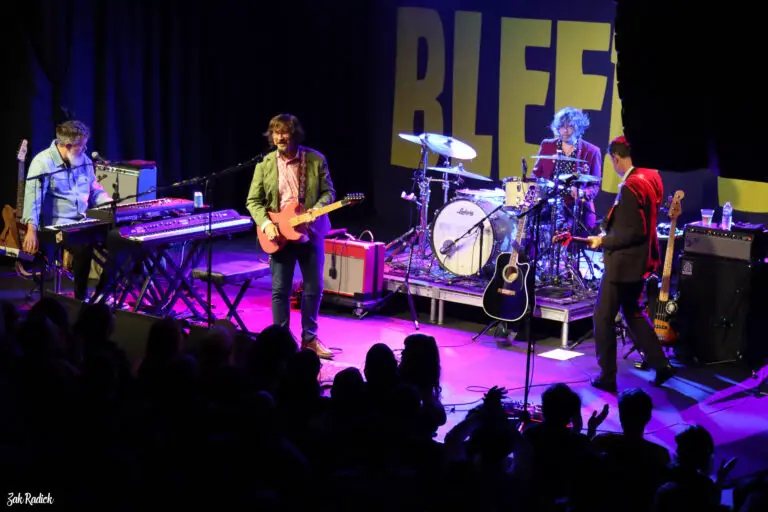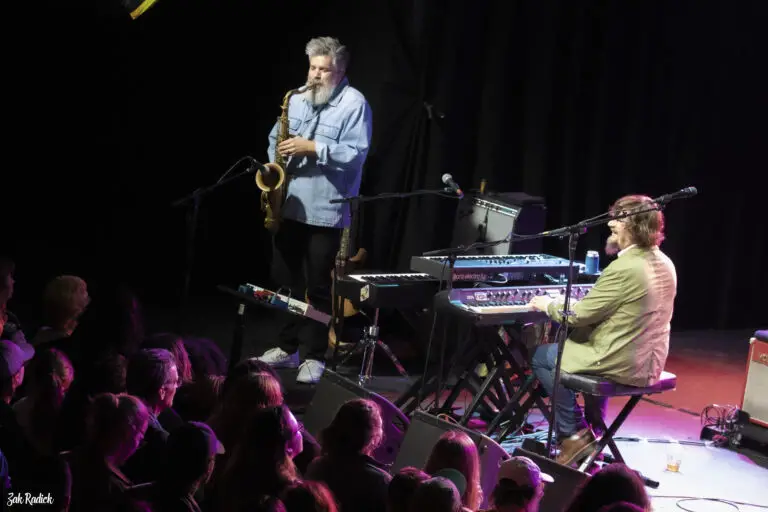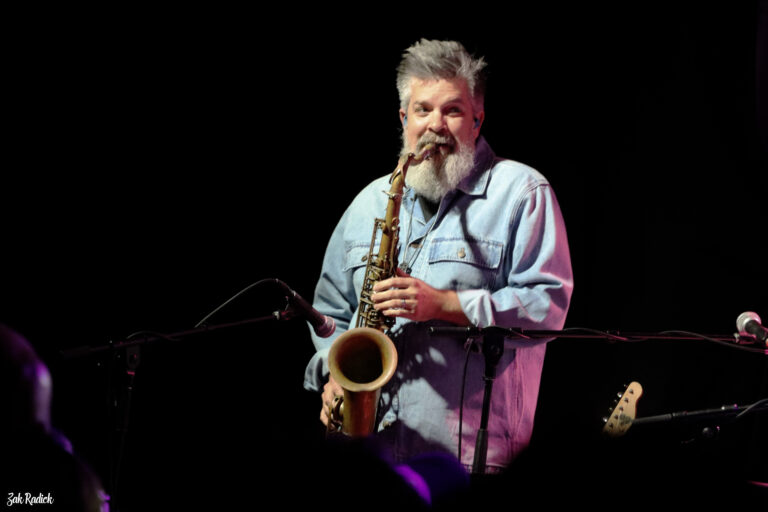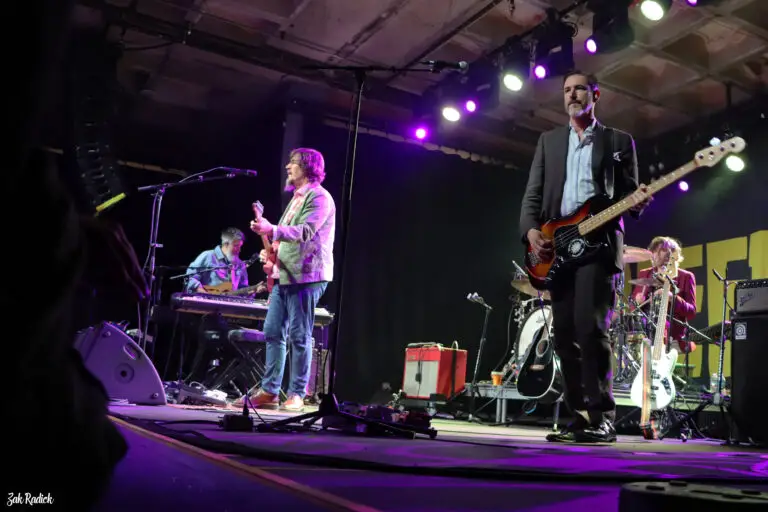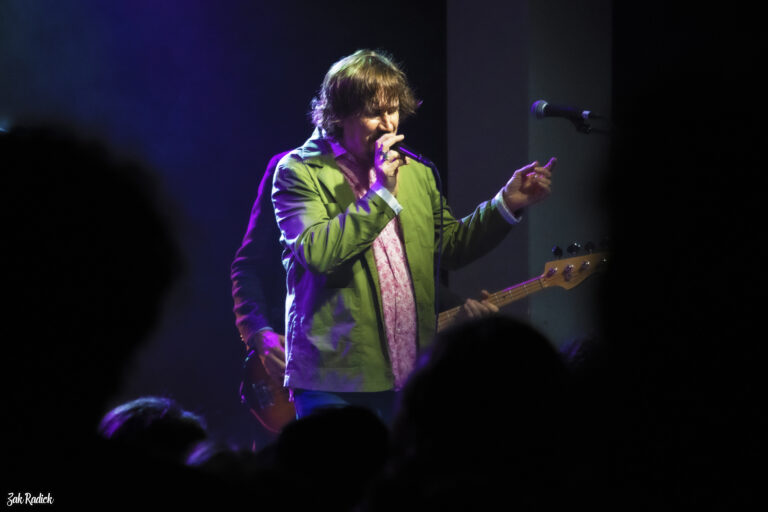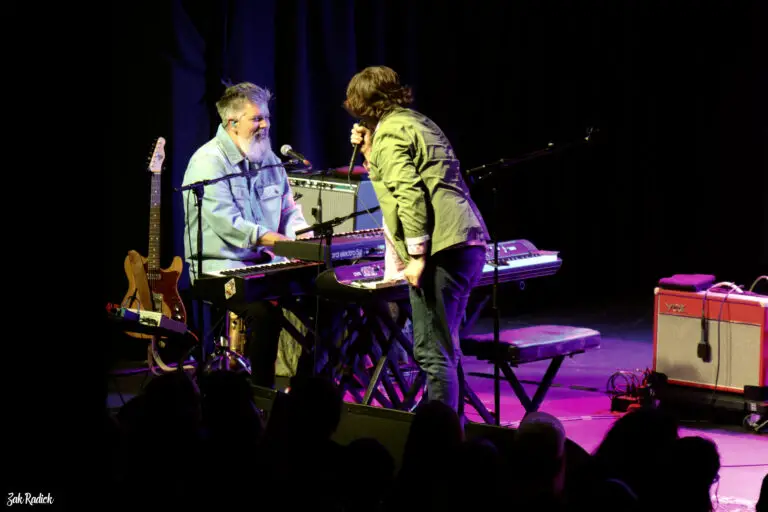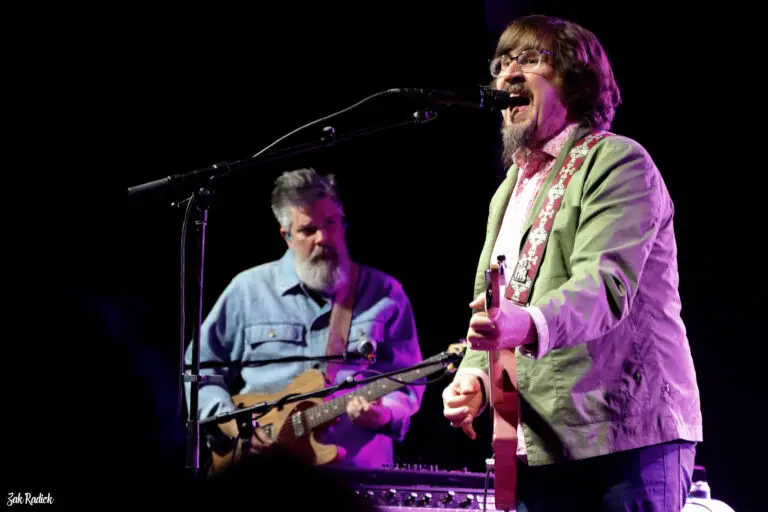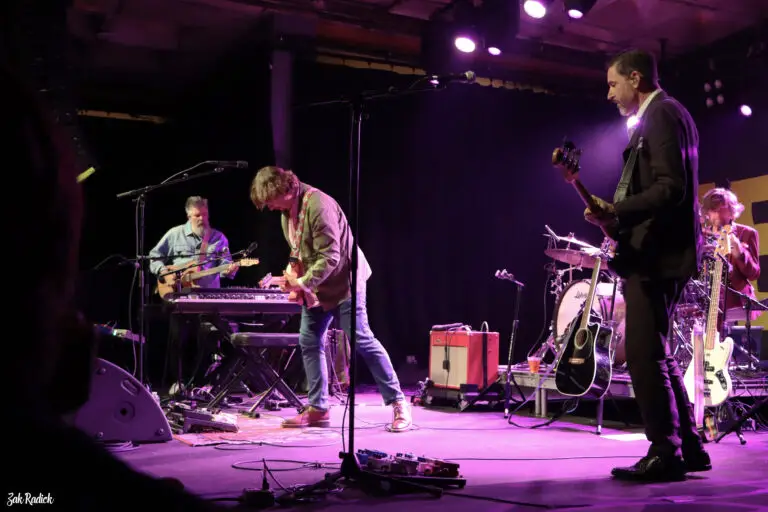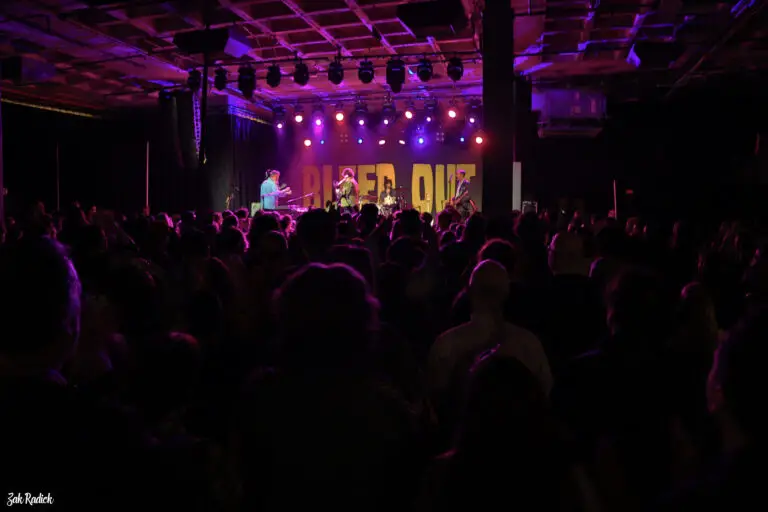 Adeem the Artist