The state of the jam scene is currently solid. Not since Pigeons Playing Ping Pong and Twiddle playing Garcia's in 2014 has the infusion of infectious improvisational music been so exciting. With Goose, and now Dogs in a Pile, the ascending acts in today's foray are strong. Dogs in a Pile performed a sold out show at Garcia's on Thursday, August 11 and it was a storied affair. Becoming grizzled veterans quickly, the show served as the band's ninth performance at the famed space.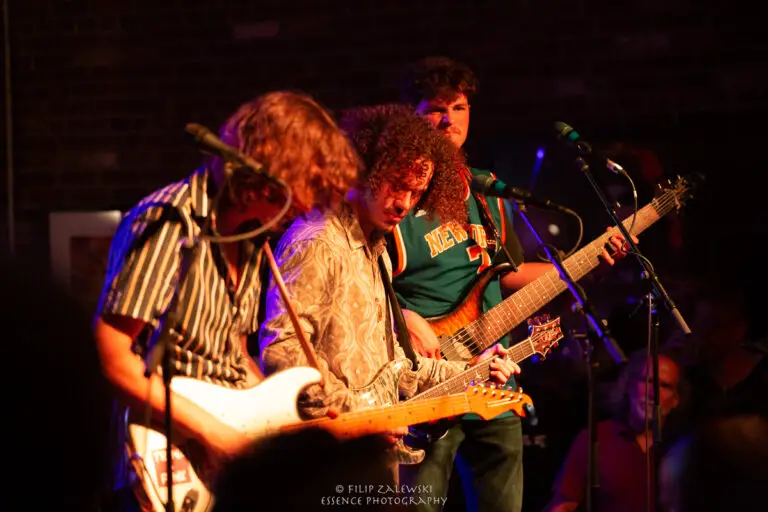 Formed in 2018, (guitarist Brian Murray joined the lineup in 2019) Dogs In A Pile consists of Sam Lucid (bass), Jeremy Kaplan (keys), Joe Babick (drums), Brian Murray (guitar) and Jimmy Law (guitar). Based out of Asbury Park, NJ, the band is blowing up – having already performed at a gamut of respected festivals including Peach Music Festival, Summercamp, Domefest, ADK fest and Beardfest. DIAP is influenced by a wide range of esteemed acts including The Grateful Dead, Steely Dan, Phish, Frank Zappa, Dopapod, Twiddle and Jade Cicada. They have dropped a full-length studio album called Not Your Average Beagle, which is available on all streaming platforms. They also have live recordings that have been released through platforms such as Bandcamp, Nugs.net and YouTube.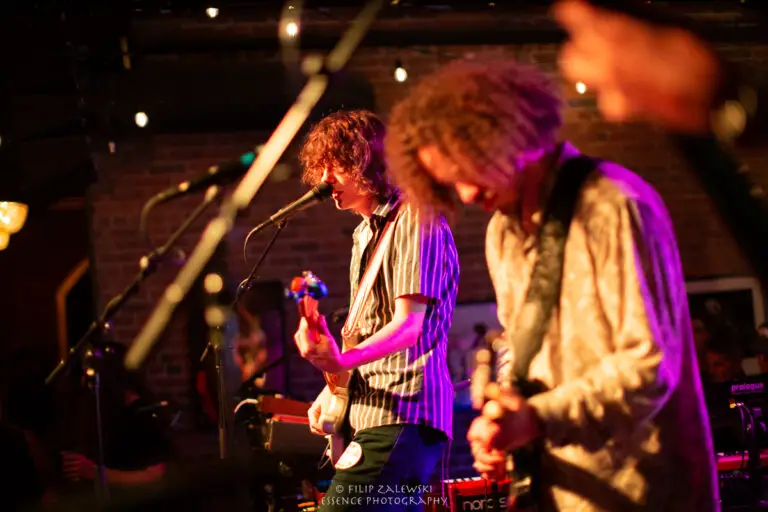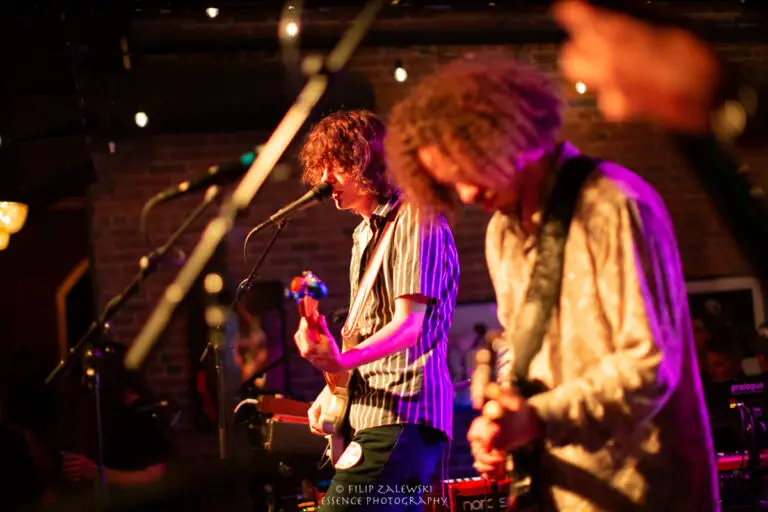 Starting their career by playing Grateful Dead music together, they evolved into composing original material – everyone writes and composes the material, but Brian and Sam are the primary songwriters. They currently have a catalog of 51 original songs. The band hopes to release their next studio record in the upcoming months and it is currently untitled. The group's name derives from the Grateful Dead classic "He's Gone." Bassist Sam Lucid, one of the many Berklee School of music grads in the band, exclaimed, "There are lots of exciting future plans, including the release of a new studio album, tour dates across the country as well as some exciting supporting tours that have yet to be announced!"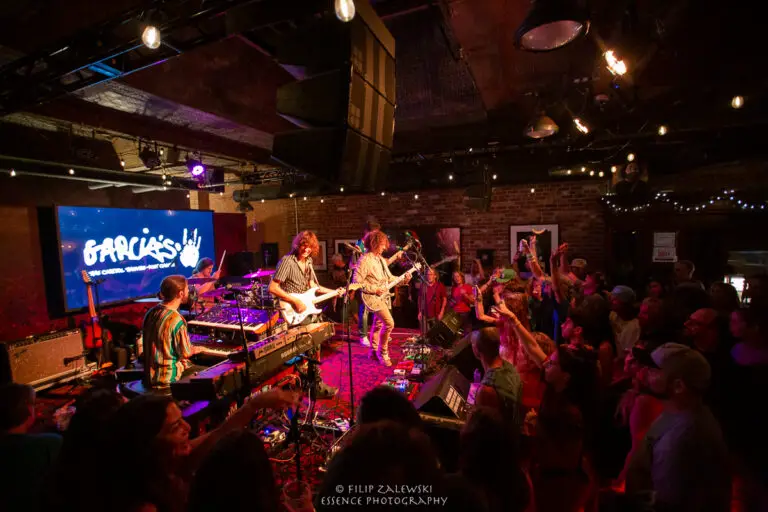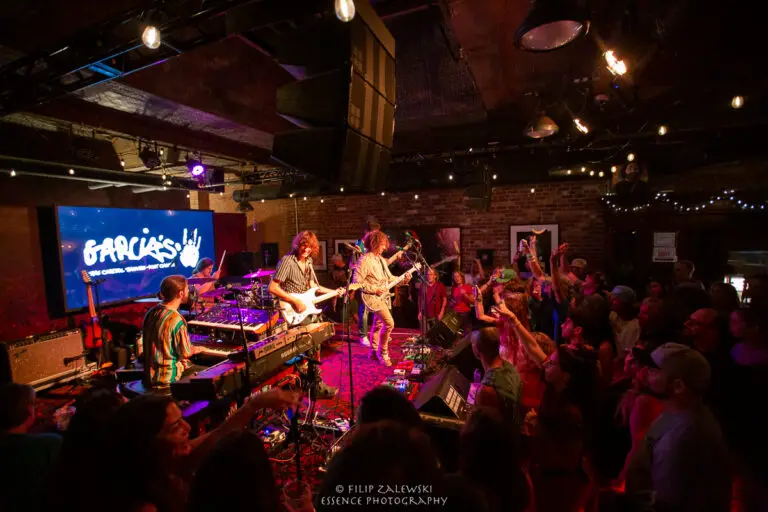 It was hard to remember Garcia's being so crowded. The energy was palpable before the start with partygoers crowding the stage – it reminded one of DIAP's most popular songs, "Can't Wait for Tonight" (45,000+ streams on Spotify) with the lyrics, "Let's go to the show, I hear the Dogs are back for more!" It's hard to choose just a few highlights from all the offerings. Dogs In A Pile still shares a penchant for playing the Grateful Dead and this was demonstrated with a first set highlight of a delightful take on the obscure Grateful Dead ditty, "Dupree's Diamond Blues." Sang by Kaplan, it was a fast, fun and infectious romp. Any list of the band's assets begins with the vocals – a smooth and rich sound that reminds one of a close friend coming over for dinner. The jams were tight and took one on a stellar journey to the unknown.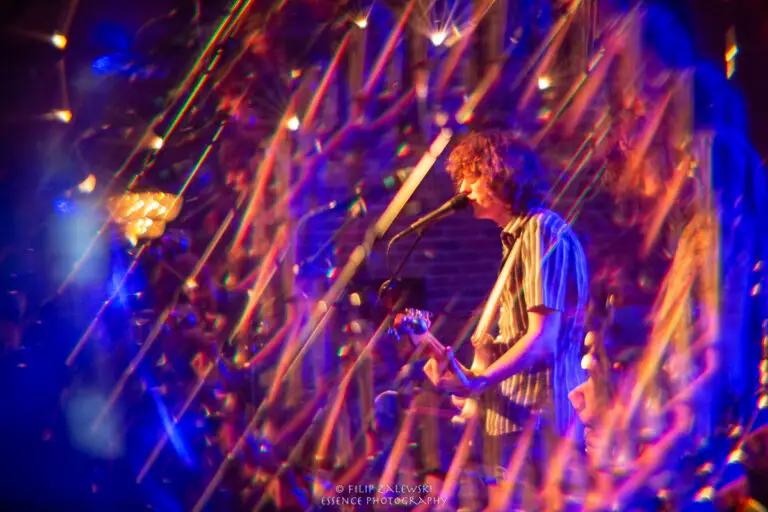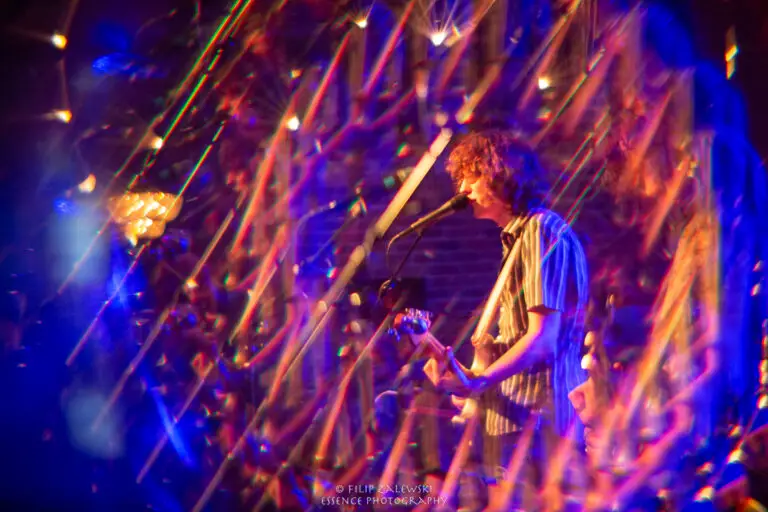 The familiar chords of "Bubble" marked the beginning of the highlight of the second set – a song from the band's studio album. A jam laden tune, it builds to crescendo and shows intricate guitar interplay between the members before seamlessly segueing into "EDM." Three songs debuted on this night: "Frosty," "Appleseed," and a bombastic cover of the Rolling Stones "Shine a Light." The harmonies were lush and layered and offered an exquisite depth of sound The set was festive with rambunctious high-energy and one could hear the influence of Phish in some of the improvisational jams. When the show concluded, the venue was still packed. It was as if no one wanted to leave. With an impeccably crafted two sets of exploratory music, Dogs in a Pile left satiated revelers and left them with "nothin left to do but smile, smile, smile."

Dogs In A Pile Garcia's – Port Chester, NY 8/11/22
Set 1: Crazy, Westward, Blues for Brian > Snow Day, Thomas Duncan Part 2, Dupree's Diamond
Blues, G Song
Set 2: Stranger, Frosty, Bubble > EDM Song, Bent Strang), Spun > Appleseed, Shine A Light,
Charlie