An upcoming Grateful Dead live release is set to feature six previously unreleased shows from the early '80s at The World's Most Famous Arena, Madison Square Garden. In And Out Of The Garden will contain two shows each from Dead runs at MSG in 1981, 1982 and 1983, totaling 17 CDs in all. It captures a period of time after the band's 1980 release Go To Heaven, while songs for 1987's In The Dark like "Hell In A Bucket" and "West L.A. Fadeaway" were very much still works in progress.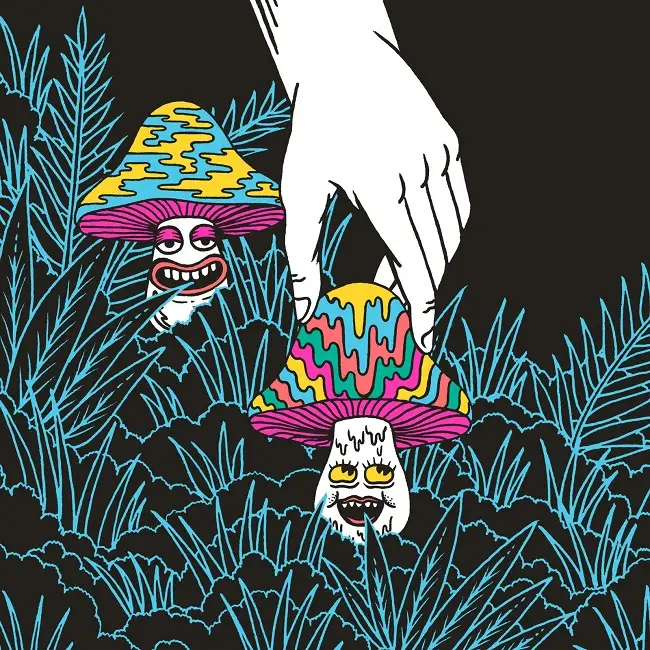 In addition to six classic Dead shows from MSG, the box set will also feature customized art work by Dave Van Patten on the cover and detailed liner notes from award-winning music journalist David Fricke who explores the band's storied connection to the city.
The Dead's affinity for New York City…was instant and arguably their most profound with any city aside from San Francisco

– David Fricke
The early '80s period of Grateful Dead history is such a vibrant one, with the recent introduction of Brent Mydland as the new keyboardist into the mix. Mydland's vocals and effervescent energy behind the piano energized the band at this point their storied career, invigorating older material like "The Wheel," and "Eyes of The World." He also gave the band more musical flexibility, which encouraged them to dust off treasures like "Dupree's Diamond Blues" and "Crazy Fingers" from the proverbial shelves.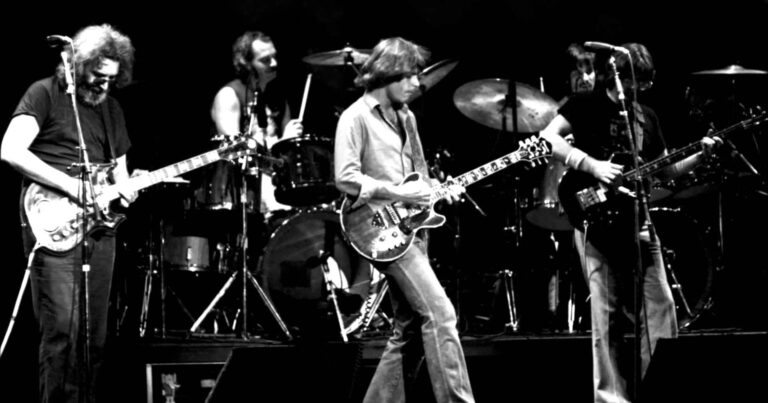 This vintage celebration of Dead history at MSG is numbered and limited to an edition of 12,500. The release is set to drop on September 23, but is available for pre-order right now from Dead.net for a price of $179.98.
A digital download option for In And Out Of The Garden is also available.
The Dead didn't play the Garden until 1979, almost the midpoint of their performing career. but once they got rolling, they made it a home away from home, playing 10 shows in the next 15 years. These performances from 1981, 1982, and 1983 are six of the best the Dead played at the Garden, any of which could have been released on their own

– Grateful Dead Archivist David Lemieux
The six Grateful Dead MSG shows that are featured on this release include:
1981: Madison Square Garden March 9th & 10th
1982: Madison Square Garden September 20th & 21st
1983: Madison Square Garden October 11th & 12th
If the near 30-minute "Help" > "Slipknot" >"Franklin's" sequence from the 10/12/83 show as seen below is any indication, this is one Deadheads and beyond are going to love.