R&B singer and producer, ASTN performed his first NY headline show at Baby's All Right on Thursday, May 5th. 
If you've ever opened up Tiktok, you've probably heard ASTN's buttery voice. The 23-year-old's cover of Billie Eilish's "Happier Than Ever" exploded on the platform in 2021. With over 100 million views, users enjoy his soothing voice in a wide variety of videos.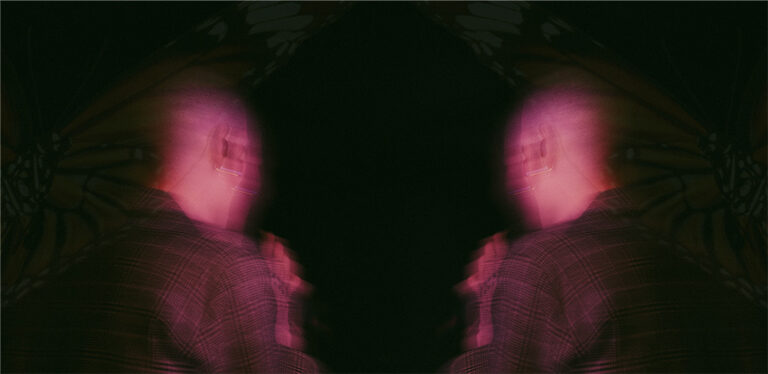 Though the artist only signed to Warner Records in January of this year, his stage presence reflects that of an artist with years of experience under their belt.
Performing to a giddy crowd on a warm Thursday night in Brooklyn, ASTN opened up his act with "Butterflies." After a brief technical difficulty where the sound cut out during the intro, he excitedly ran onto the stage seemingly unphased.
As the show progressed, ASTN became even more confident on stage. The musician artfully mixed together slower tempo songs such as "You're Almost There" with upbeat numbers like "LA DON'T LOOK GOOD ON U" and began playfully interacting with the crowd.
The artist's exuberant audience came prepared with a variety of gifts. The artist received a necklace, flowers (artfully passed to him during the opening line of his song "Flowers"), and a painting.
A highlight of the night was ASTN's cover of Frank Ocean's "Self Control". With the opening chords filling the room, the artist cheekily introduced the song as a cover the audience may know. The crowd instantly began crooning along and joined him in a sing-along of the well-loved outro of the song.
ASTN's path towards superstardom seems inevitable. Though he is just starting his career, his confidence, charm, and devoted audience create the perfect formula for success.
Stream his latest EP You're Almost There here and check out our photo recap of the Baby's All Right show below.