Alexander 23 played a sold-out show at Webster Hall in New York City on Friday, November 19. Signing to Interscope records in 2019, the artist has quickly garnered a massive audience with his soft pop masterpieces. His debut single, "dirtyaf1s" instantly went viral and catapulted the artist to the top of streaming charts.
His knack for delicately layering airy vocals with unexpected instrumentals has not gone unnoticed. The artist has written and produced for fellow musicians, such as Role Model and mxmtoon. He also co-produced one of 2021's biggest pop songs, "good 4 u", performed by Olivia Rodrigo.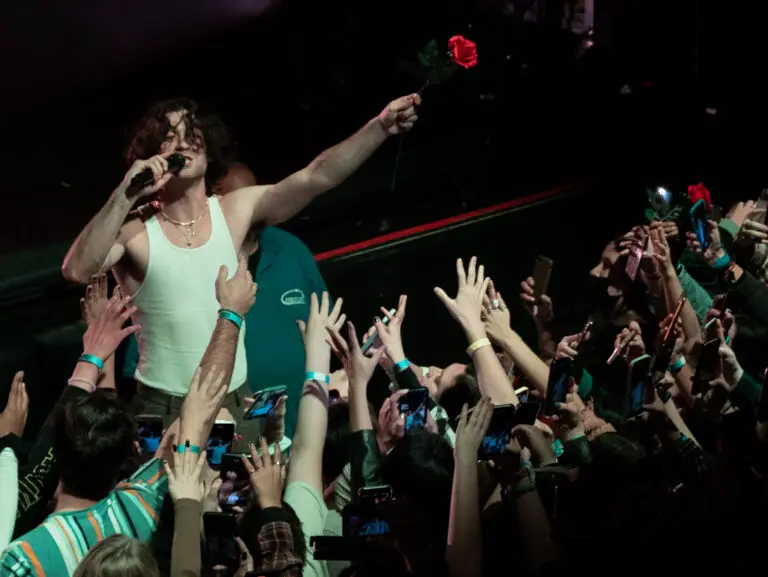 Despite the "Oh No, Not A Tour!" tour being his first-ever North American headline run, Alexander 23 commanded the stage with ease. Opening the show with "Cry Over Boys" off of his latest EP, Oh No, Not Again!, he instantly energized his young audience. As the night progressed, he played hits such as "girl", "IDK You Yet", and "Come Here and Leave Me Alone". 
Towards the end of his setlist, the artist took a moment to stray away from his releases and played a cover of Katy Perry's hit single, "Teenage Dream". The audience roared with approval and sang along so loudly that it became hard to hear Alexander 23's vocals. 
In between songs, the artist profusely expressed his gratitude for being able to make music and tour for a living. The crowd danced and sang along to each and every song, filling the room with the hallmark of a good concert — a light scent of sweat.