East Williamsburg based singer/songwriter, Sam Rappaport, released his debut single today, "Till the Morning Comes." The song is an intimate and emotional piano-driven ballad with a paced delivery that recalls Norah Jones and Randy Newman.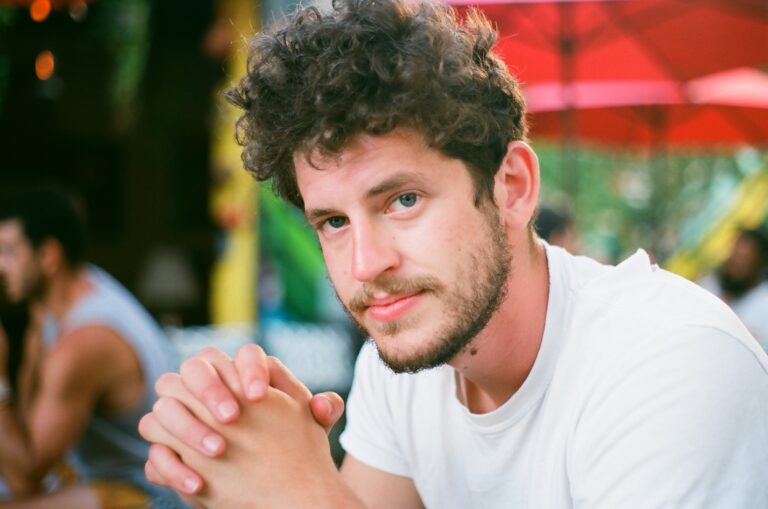 For most of his life, Sam believed he was headed for a career in the NBA. But after a clarifying stint as a shooting guard on the Vassar College Men's Basketball team, he decided to turn his aspirations toward his first love: music.
I have to be honest–I was a mediocre D3 college basketball player. I held onto the NBA dreams as long as I could, but once I hit college it was pretty clear that those dreams were out of reach. Still, I spent the first three years of college thinking that I'd end up overseas playing in some Euro league. I remember finishing a practice my senior year, running to the bathroom, heaving all the liquid in my body into a trash can, and thinking–I don't want to do this anymore. So I quit. And it was quite liberating, until I realized there was a great void in my life that I now had to fill.
Sam cut his teeth as a keyboardist in Chicago, playing for two years with R&B singer Brandon James at venues across the city. At Brooklyn open mics, house parties and comedy shows, he started to gain his footing as a songwriter with the ability to pull from folk, rock, and soul to craft intimate, understated arrangements.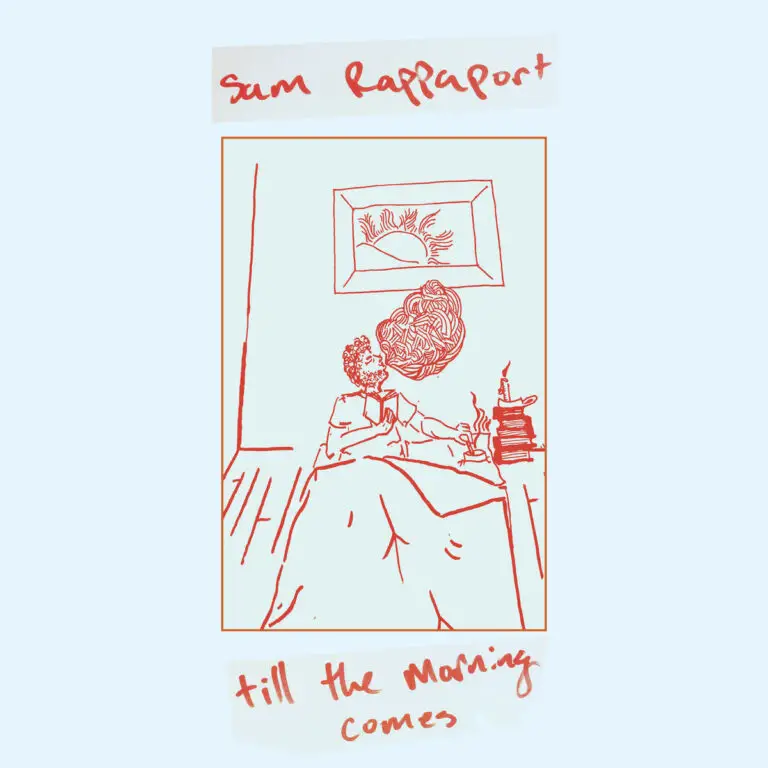 Rappaport is also a member of indie-rock band Gooseberry, and began writing "Till the Morning Comes" early in the pandemic, knowing that it would be geared for his solo work.
I've been playing piano since I was five. It's always been there. But frankly, I've never felt that I was good enough to put it front and center. I mean, I still don't. There were a lot of mental blocks I had to find my way around before I was able to share the things I was writing.

"Till the Morning Comes" is a song that I wrote toward the beginning of the pandemic. It just seems to flow better as a piano-driven ballad, as opposed to something that needs a drum kit, electric guitar, etc. I wanted to open an avenue to release solo material that might not fit with Gooseberry, which leans a little more toward indie-rock.
With a style that reflects the aforementioned Jones and Newman, his song writing style is still in development. Rappaport teamed up with East Williamsburg based producer Lorenzo Wolff. A stripped down piano ballad soars into a second chorus with the help of ethereal synths and the twang of a lap steel. It is there that Sam's knack for poignant storytelling and tasteful melodies is on full display.
If I do have a songwriting style, I don't know what it is. I'd rather others decide. I have, over the past year, spent a lot of time listening to Tom Waits and Randy Newman, and I'm sure those influences show up in "Till the Morning Comes." I'm interested in storytelling, loneliness, intimacy, the sounds of an old upright piano–I hope some of that comes across in the song. I'm still finding my footing.
The vocals, both melancholic and hopeful, float delicately above the instruments. "Till the Morning Comes" is a song that rises from the stillness of the night, yearning for some way to steel itself against the uncertainty of tomorrow. 
For more from Sam Rappaport, visit his Bandcamp and Instagram.