Phish has made their way across New York State in the Fall many times over the years, particularly in 1995 and 1997. Those stand out years in Phish history overshadow 1999, and the December 5 show in Rochester deserves a second look for more than the "Jennifer Dances" premiere with which it has come to be associated.

A warm afternoon before the show gave way to a cold and windy night, just the weather shift you'd expect near Lake Ontario in early December. Two years removed from their December 11 show at Blue Cross Arena, which featured a monster "Down with Disease" and the debut of Ween's "Roses are Free," you'd be forgiven if you didn't listen to the other Rochester Phish show from the tail end of the 90s. But what a show this one was too.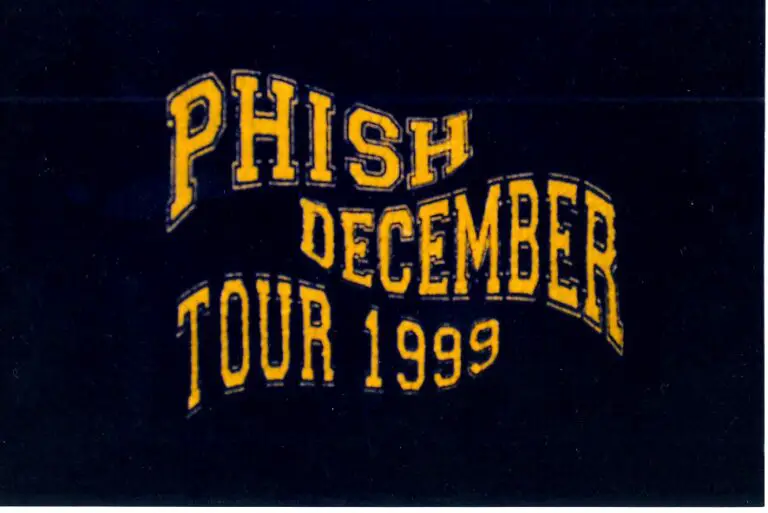 An overlooked Fall Tour show, this one captures 'Never Miss a Sunday Show' perfectly. Give a listen via Phish Tracks and you'll see why. The first set begins with "Carini" busting out of the gate for a short and sweet version. "Gotta Jibboo," was just beginning a span of heavy rotation that went through Fall 2000, and featured deep bass from Mike Gordon who tucked himself right into the pocket of the groove, with Trey Anastasio accelerating towards a hearty finish.
"Back on the Train" follows, adding another of the four Farmhouse tracks heard this night, then a top tier "Taste" that clocked in over 13 minutes is a must hear version as well. "Bug" and "Sparkle" follow, and then BAM!, a strong "Tube" with added keys from Trey who explored this added outlet many times on this tour, all the way through Big Cypress.
"Lawn Boy" and "Ginseng Sullivan" filled in before a new twist on "Twist" emerged, with a new arrangement that would continue to evolve over time, and may feel even more familiar to fans these days than versions prior. This long and winding "Twist" keeps it up for 12 minutes to close the first set.
Starting set 2 with "Mike's Song" boded well and ol' reliable did not shy away from stretching its legs until an unexpected segue into "Meatstick," which had been finding frequent plays since that summer. While this version clocks in at a strong 12 minutes, it is only the second most notable version from New York State (at that time,) as the band led an effort to have the crowd perform the "Meatstick" dance at Camp Oswego enter the Guinness Book of World Records. Little did the Rochester audience know that this song would usher in the new millenium a mere 26 days later.
This version of "Meatstick" is now unique in that it does not feature Japanese lyrics, something that would not appear until the next summer in Japan, and later in America, becoming a staple of nearly every version of since 2009.
After "I am Hydrogen" segued out of "Meatstick," a fiery "Weekapaug Groove" with no let up wrapped up this Mike's Groove. A loud speaker hiss can be heard before the start of "Brian and Robert," and after this breather, Trey spoke to the audience, saying,
Thank you, we played here a few years ago and we were talking backstage, this is definitely a very favorite room of ours, people are very cool and its a special place and we apprecaite being here. we're going to trying out a brand new song on you, it's called "Jennifer Dances"

Trey Anastasio, preparing the world for "Jennifer Dances"
With a little less salt in the gravy this night, the excitement and elation of getting a debut original was palpable, and the crowd got the first of the storied "Jennifer Dances." Maybe you enjoy it, maybe you chase it, and perhaps you loathe the mention of this 'ballad,' but on this night, the audience was laser focused on the new tune.
The remainder of the set picked up after the dip in the middle that the interrupted the flow. The "Maze" clocks in at nearly 15 minutes, full of driving funk via Page McConnell's keys, and is followed up nicely by "Fluffhead," adding an exclamation point to the "Maze." But wait, there's more! "Chalkdust Torture" > "Frankenstein" closed the set with as much back to back energy as pounding a Red Bull and following up with a 5 Hour Energy – hearts were pumping at full capacity for the final half of this set.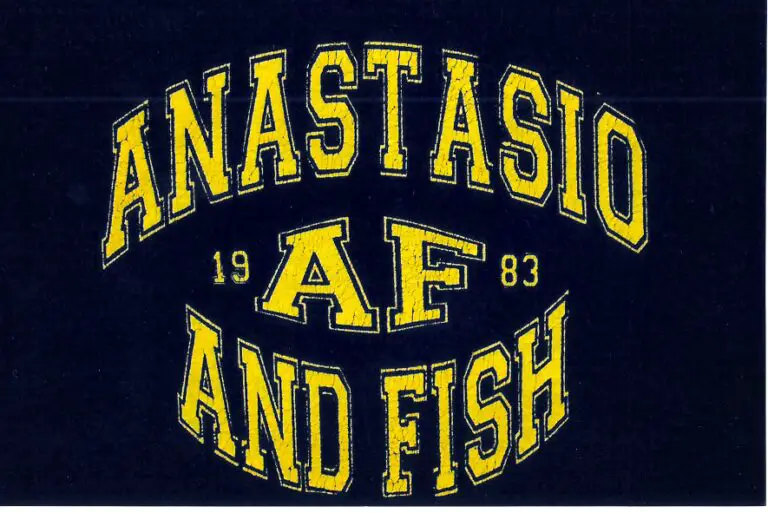 For an encore, the band left the stage and returned to a microphone set up on Page Side, so those on the floor gravitated over for an up close version of the barbershop quartet "Hello My Baby, " by then a fading acapella number and the last one until 2009. "Character Zero" found the energy from the second set, bottled it up and unleashed on the crowd to close the night.
Phish have made their presence known in Rochester over the years and made their December 1999 show as memorable as the 1997 show that garners the most attention. In that way, December 5, 1999 is the Jan Brady of Phish shows in the Flower City. Stream the show via Phish Tracks.
Setlist via Phish.net
Phish, December 5, 1999 – Blue Cross Arena, Rochester, NY
Set 1: Carini > Gotta Jibboo, Back on the Train, Taste, Bug, Sparkle, Tube, Lawn Boy, Ginseng Sullivan, Twist[1]
Set 2: Mike's Song -> Meatstick > I Am Hydrogen > Weekapaug Groove, Brian and Robert, Jennifer Dances[2], Maze, Fluffhead > Chalk Dust Torture > Frankenstein
Encore Character Zero, Hello My Baby
[1] Slightly new arrangement.
[2] Debut.