In the fall of 1998, Phish had just released Story of the Ghost, and were just about to start their cross-country Fall Tour, which included not one but two shows covering full albums by The Velvet Underground and Pink Floyd. Before diving into the tour, they'd pay a visit to David Letterman at the Ed Sullivan Theater on October 27, 1998, for the fourth time, performing "Birds of a Feather."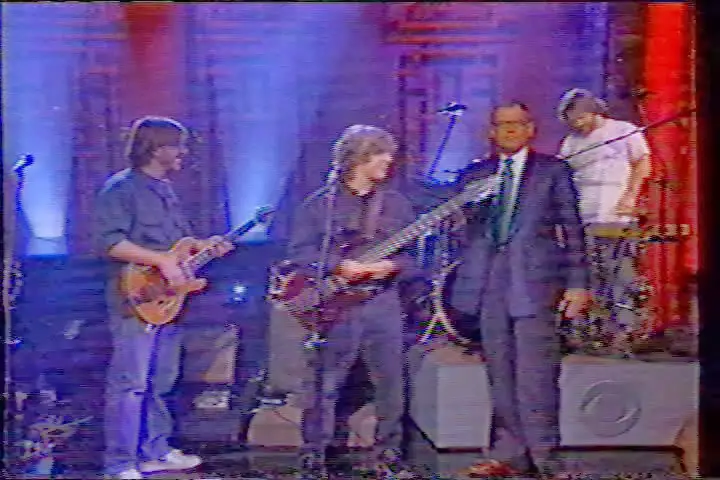 While Fall Tour started proper on October 29, 1998, Phish had a few performances under their belt already that month. Playing at Farm Aid in Tinley Park, IL and Neil Young's Bridge School Benefit in Mountain View, CA, the band returned back east for a week of respite before a 30 day/22 show tour.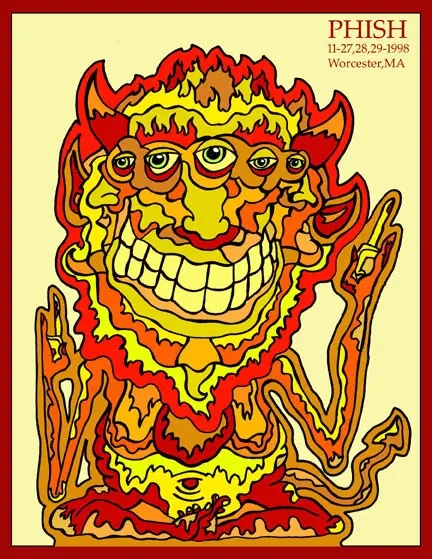 Following guests Martin Short and Eddie Izzard, Phish served as musical guest that evening, performing the second track off Story of the Ghost, "Birds of a Feather." Being their fourth time on the show, Letterman introduced the band noting they had their own book (The Phish Book) in addition to their new album.
The less than four minute version of "Birds of a Feather" has a lively audience celebrating not only the introduction of the band, but audibly so when the song breaks into a section where, in a live show environment, the band would venture off into exploring the arena rocker.
Following the performance, Letterman shakes hands with drummer Jon Fishman and says "Its Phish, kids!" The band would not return to the Ed Sullivan Theater until May of 2000, ahead of the release of Farmhouse.
Other individual song performances on Letterman include "Chalkdust Torture" on December 30, 1994, "Julius" on July 13, 1995, "Character Zero" on March 5, 1997, "Heavy Things" on May 15, 2000, "All of These Dreams" on December 19, 2002, a multi-song performance on the Ed Sullivan Theater marquee on June 21, 2004, and "The Line" on June 25, 2014.