CHQ Assembly announced their fall programming including lots of musical programming. The programming will start in September and will wrap up in November. The CHQ Assembly programming will be posted on the CHQ Assembly's website.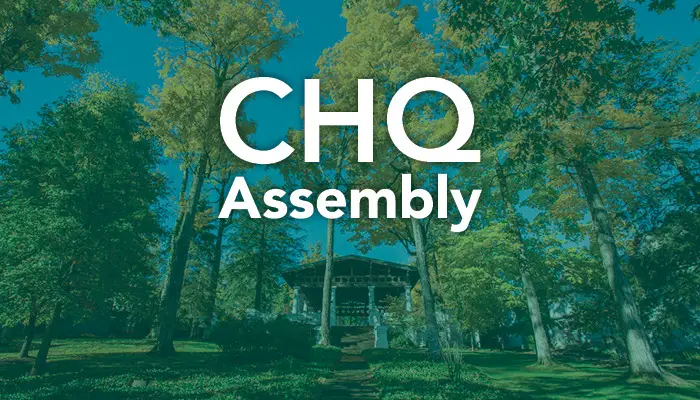 The CHQ Assembly is a digital outlet of Chautauqua Institution which is a nonprofit organization that exists to explore the best in human values and the enrichment of life. The Assembly has some free content but also offers a subscription program for $3.99 a month or $45 a year after a 90 day free trial. People interested can subscribe here. Subscribers to the CHQ Assembly Video Platform will have year-round access to nearly all our 2020 broadcasts. People can revisit their favorite programs, or catch up with ones they missed over the course of CHQ Assembly's jam-packed nine-week summer assembly season. The programs try to focus on exploring critical issues of the day through a range of experiences including lectures, artistic experiences, master and enrichment courses, and conversations.
The musical programming starts on September 15 at 12PM with a release of 2020 Piano Recitals featuring Gavrylyuk, Kobrin, Paremski, Buechner, Taylor, Zhu and many more. On October 1 there will be a Lecture by Grammy Award-winning Violinist Nicola Benedetti speaking on the impact of music education and to inspire us through music.. On October 6 at 12PM there will be an DEAs in Classical Music series. This four-part series of conversations on inclusion, diversity, equity and accessibility will explore issues in the classical music industry. And then in November with a to be determined date and time there will be a premiere of Chautauqua Opera Company's A Cappella Song Cycle. This is a three-month project featuring 2020 Chautauqua Opera Company Young Artists and created by Composer-in-Residence Frances Pollock and librettist Jerre Dye.
For more information on the CHQ Assembly programming visit their website.