Brooklyn Bowl in Williamsburg is celebrating their 11th Anniversary on FANS, this Friday, July 10. The livestream, fueled by Lagunitas, is set to feature 11+ hours of music with artists who've become Brooklyn Bowl family over the years: Tank and the Bangas, Big Freedia, Fantastic Negrito, Lotus, Soulive, Phil Lesh, and The Terrapin Family Band, The Soul Rebels, a tribute to Melvin Sparks ft. The New Mastersounds, Pigeons Playing Ping Pong, Anders Osborne ft. Scott Metzger, and more.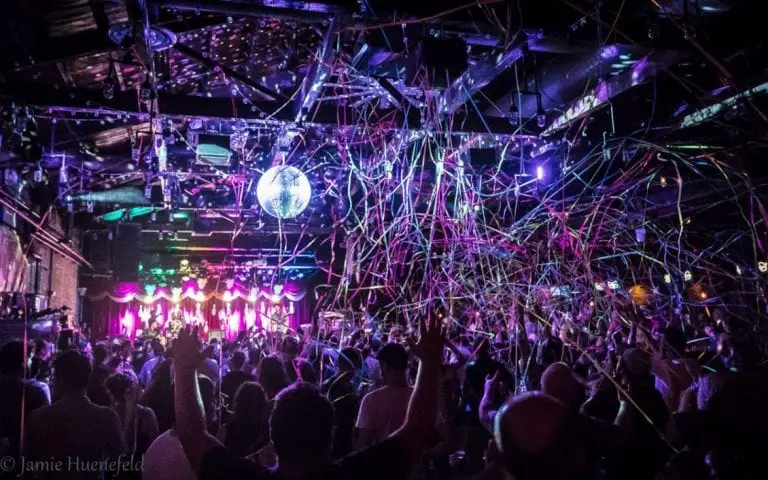 Don't miss special appearances by The Robyn Party, Tash Neal, Karina Rykman, Simon Allen, Andy Falco, Brandon "Taz" Neiderauer, Scott Metzger, Doom Flamingo, and Nicki Bluhm.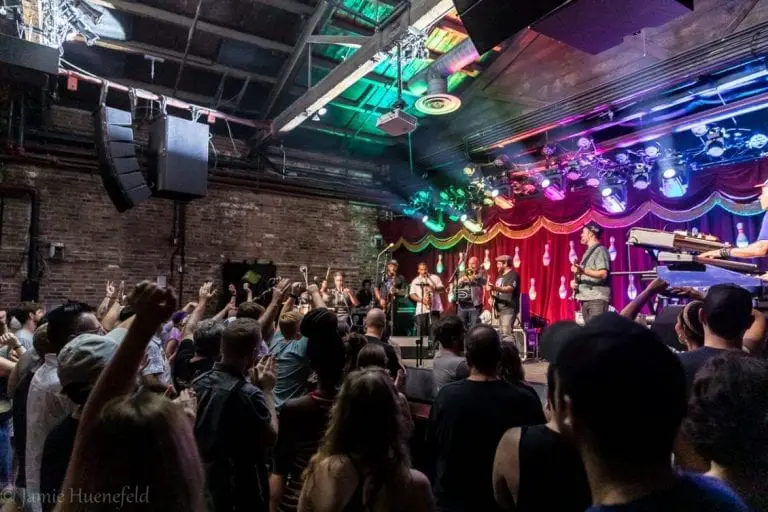 Donations will go directly towards the Jazz Foundation of America to support the music of our future while you watch. Party Brooklyn Bowl-style via Fans.com.
"We started Broolyn Bowl to bring people together to enjoy the magic of live music. We has a great run, open every night of the week, with people coming from every direction, and e loved hosting every type of musician and fan that you can imagine. Then we had to stop. Even though our stage is dark, we are still turning 11 years old. Having a birthday during this difficult time makes us want to get back to doing what we do more than ever. We will be back."

– Peter Shapiro, founder Brooklyn Bowl
"We have had a lot of fun in our first 11 years! Because we're closed temporarily, we now exist as a glowing sense memory of warm vibes, soft light, great sights, and sounds. A place that became a refuge from the ordinary crap in modern life. A place where we rediscovered the simple magic of coming together to celebrate life. This anniversary comes at a moment of enormous pain, stress, and loss for so many of us. But it's also an opportunity — a giant reset button. All of us can practice greater kindness, mindfulness, and generosity of spirit. We all need to love each other and pull together. We will be back!"

– Charley Ryan, founder Brooklyn Bowl