Recently, music venues in New York City have been opening their doors, the first time for most, since the pandemic swept in. However, the doors are not opened up to ticket holders; instead, venues are opening their doors for protesters in need of break from their marches.
Since the death of George Floyd, the music and arts communities have been brainstorming different ways to show solidarity. This past Tuesday, June 2, the music industry orchestrated a #BlackOutTuesday which led many to post black squares on their social medias as a way to show support to the black community.
A resource platform taking a timely reaction to the venues in New York City, Open Your Lobby, has been gaining steam on social media. With posts urging theaters and venues to open their lobbies as a safe haven for protesters. The organization also shares information and the locations of venues who will be open on days of marches. With #OpenYourLobby challenging theaters to open their doors, many venues are taking action in solidarity with the Black Lives Matter movement. Venues so far who have taken part include Off Broadway venues such as The Public Theater and Playwrights Horizons.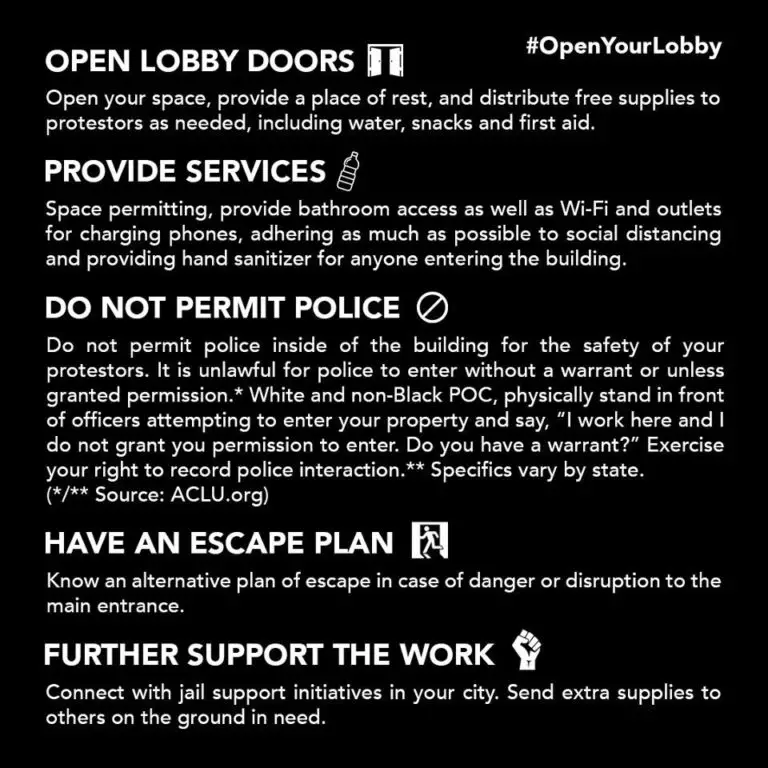 To find out more be sure to follow @openyourlobby on Twitter or search the hashtag #OpenYourLobby to find out more information.