It's no easy feat to make a Christmas album stand out these days. There's a lot to choose from and they all tend of blend into each other. Even original songs can have a tough time climbing the charts, except for Mariah Carey's "All I Want For Christmas Is You." No one will ever understand how that song got so popular. Regardless, Ernie Haase & Signature Sound have put together A Jazzy Little Christmas, a unique collection of Christmas classics with a twist as well as original scores that are sure to turn a few heads.
What's more, they follow the holiday spirit by vowing to donate a portion of the proceeds to New York Cares' Winter Wishes program – a branch of the New York Cares group that is dedicated to providing gifts to low income families.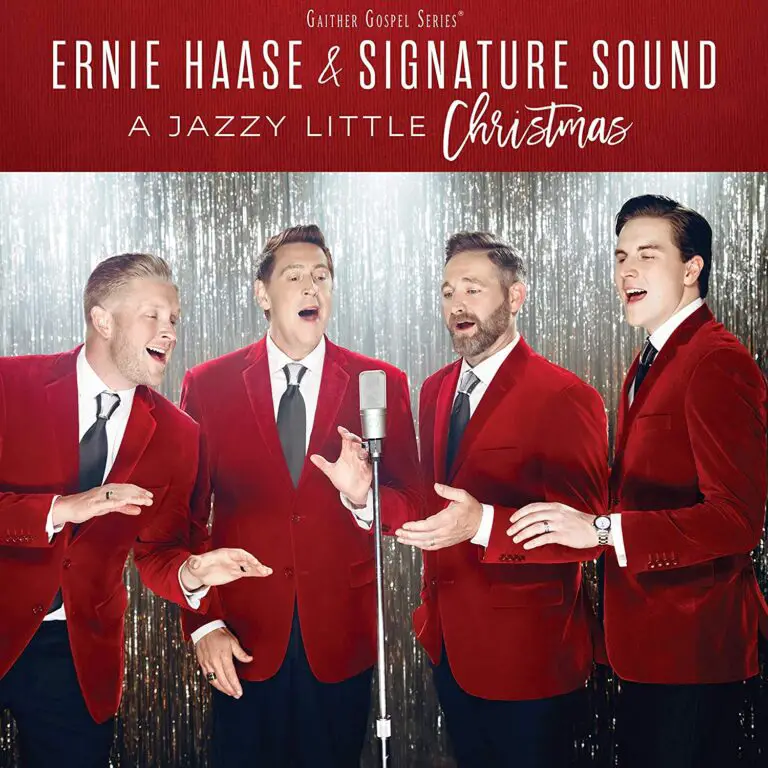 Ernie Haase & Signature Sound is an Emmy-nominated southern gospel quartet stemming from all over the country. They've released a copious amount of albums over the years, but this album is their first Christmas album in a decade and it brings that classic, magical, warm Christmas feel that has transcended time. 

The album is filled with a variety of classics such as "It's Beginning to Look A Lot Like Christmas," "Winter Wonderland" and "Mister Santa." They're chock full of rich, bold brass instrumentation, swirling strings and, the cornerstone of the group, the unbelievable chops of Ernie Haase, Devin McGlamery, Dustin Doyle and Paul Harkey. Together, they created some otherworldly harmonies and sounds that are warm and inviting, perfect for this time of year. They also created some original tracks that Haase hopes will become holiday classics. In his online bio, Haase tells a heartwarming tale of how his original, "Christmas in Manhattan" came to be. 

"New York City is a very special place for me and my wife, Lisa. We're going on 30 years of marriage, and one of the things we started doing when we first got married was going to New York and doing a Broadway blitz, especially at Christmas time. We would get there and just look at the lights and take in the city, so I wanted to write an original love song about those experiences." 

It's a sweet tale that makes the song more sincere and unique. This authenticity, coupled with their charitable nature, makes this an underrated album. So fire up the yule log on your TV, spike the eggnog and fall into the holiday spirit with this in-depth and unique album. Stream it on Spotify, iTunes, or download it on their site.
Key Tracks:  Winter Wonderland, Mister Santa, Christmas in Manhattan