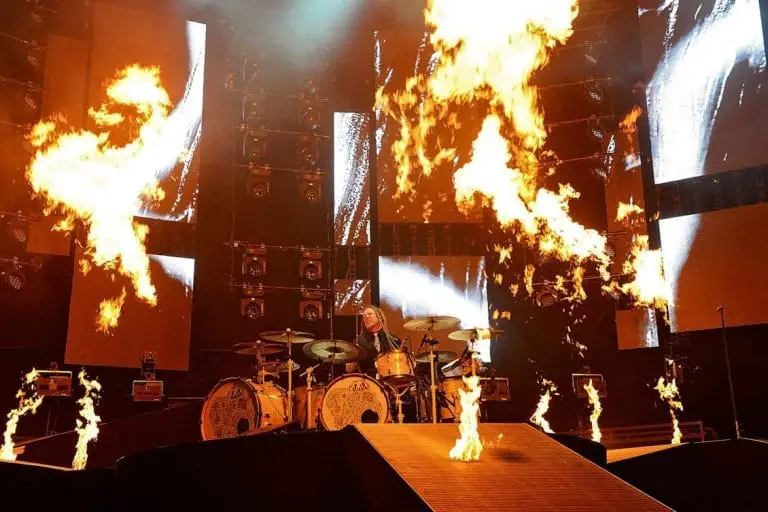 There is a saying that it takes 15 years to become an overnight success and, with a lot of hustle and hard work, that statement rings true for the band Shinedown.
Back in February of 2004, Shinedown headlined at a small club in Syracuse, NY with maybe 50 people in attendance. Flash forward to July 6, 2019 and they practically sold out the Syracuse Lakeview Amphitheatre. It was truly a sight to see all of their hard work back then paying off with a fan-filled amphitheatre.
Shinedown's band members, lead vocalist Brent Smith, drummer Barry Kerch, guitarist Zach Myers and bassist Eric Bass, pour their energy out into the crowd as soon as they hit the stage. They keep a curtain up to build up anticipation but once that curtain drops, Shinedown hit the ground running.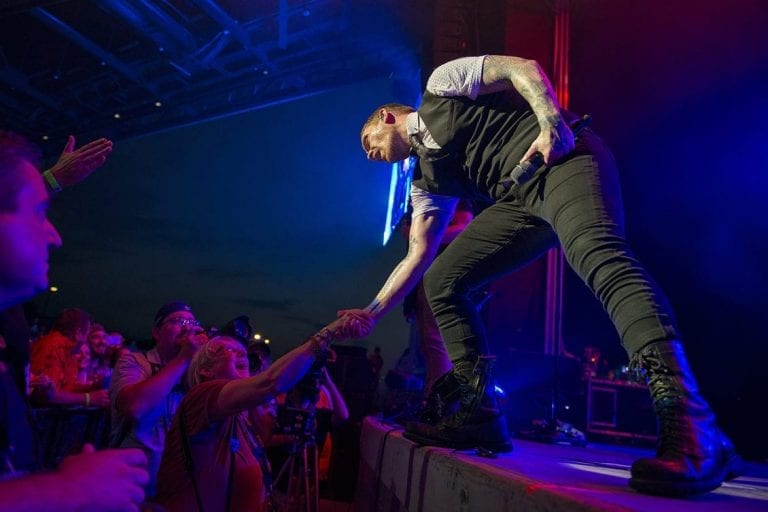 Lead vocalist Brent Smith is a tremendous performer and front man because of his magnetic engagement with the audience, his band members and even the photographers down in the pit. Smith loves his band and his fans, which shows in how he interacts with everyone he comes in contact with at Shinedown's shows. Smith is always very humble and thankful for Shinedown's fans. No matter how much a fan loves a band and their music, it is always heartfelt and touching to know the band appreciates the fan in return. All relationships are a two-way street and Shinedown helps to pave both sides.
Halfway through Shinedown's set the entire band disbursed throughout the huge audience at the amphitheatre, playing stripped down versions of "Amaryllis," "I Dare You," "Through The Ghost," and "Second Chance." It is a challenging feat to play together so well being so far apart, but they pulled it off and it was a unique way to give audience members stripped down versions of the songs.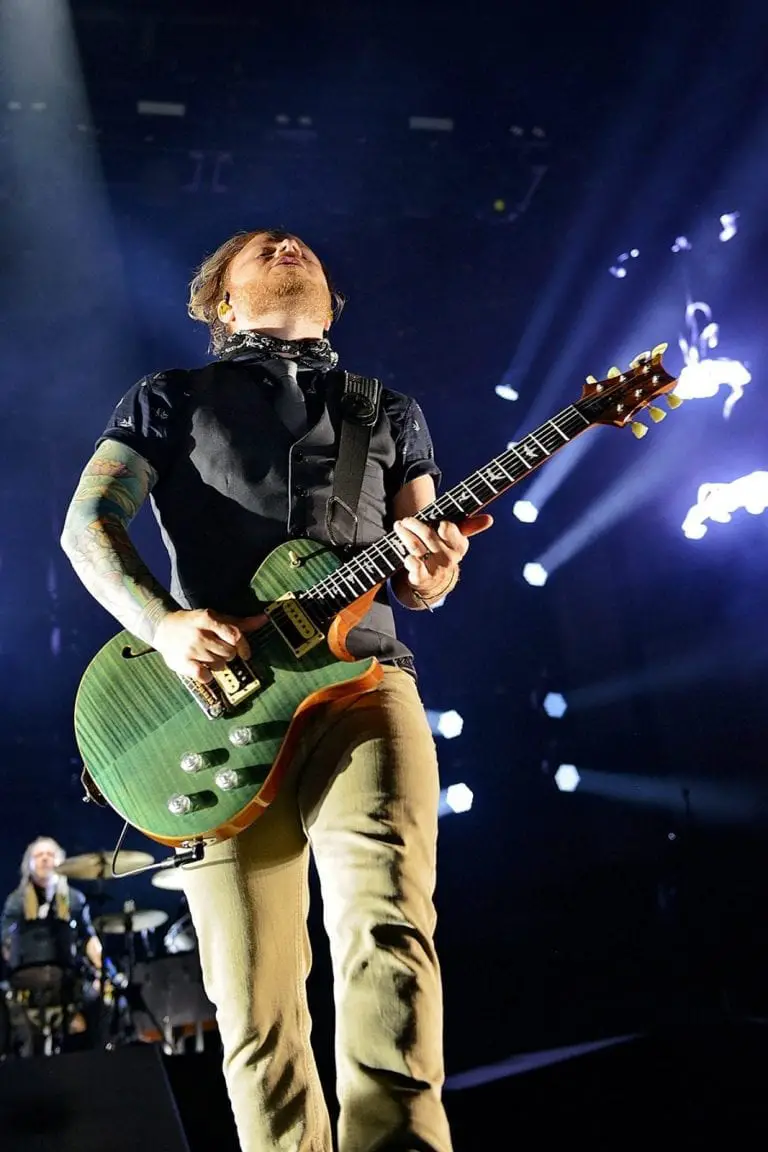 One of the highlights of the night was when they performed one of their latest singles, "Get Up."  Smith had the crowd light up the amphitheatre with their cell phones. It was a chilling site to see and the song portrays such a positive message that it almost served as a pep talk from the band to keep going no matter what life throws at you.
Shinedown is one of those bands that simply puts on an amazing show every single time and the Syracuse, NY show was no different. When a band truly loves and appreciates their fans and truly love what they are doing it shines through in their music and performance. It may have taken the music world a little longer than Shinedown's earlier fans from that night back in 2004 to see their amazing talent, but now the music world is aware and it's truly apparent with the filled Lakeview Amphitheatre a few weeks ago that Shinedown has touched so many fans  throughout their still growing career!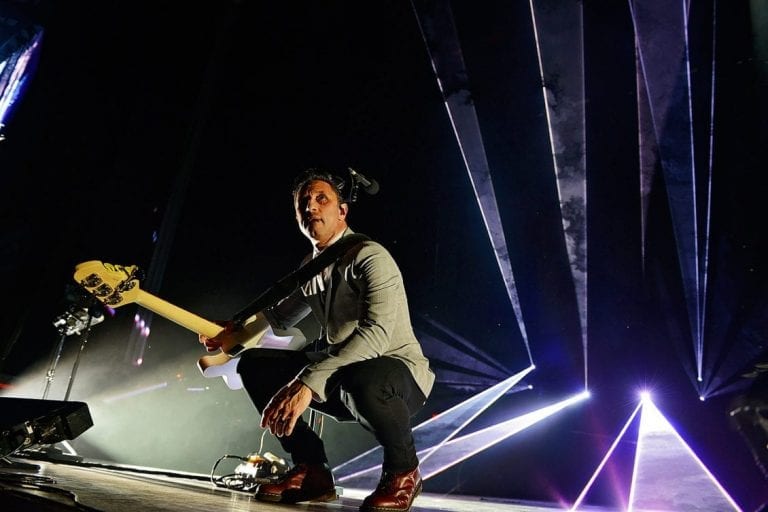 Be sure to check out one of Shinedown's shows when they come back to NY in September. You can see Smith & Myers acoustic on September 12 and the full band with Papa Roach, Asking Alexandria, and Savage After Midnight on September 20 in Albany, NY and September 27 in Buffalo, NY.
Shinedown's Setlist:
Devil, Diamond Eyes, Enemies, Monsters, Black Soul, I'll Follow You, Unity, 45, Bully, Amaryllis, Through the Ghost, I dare You, Second Chance, Simple Man, Cut the Cord, Get Up, Sound of Madness, Brilliant