The life of Afrobeat's founder, Fela Kuti, was celebrated in the 2009 Broadway musical concert Fela!, and on Monday, July 29, the concert experience celebrating his music came to an enthusiastic, and curious, crowd at Saratoga Performing Arts Center. Kuti used the Afrobeat sound to push back against the post-colonial government of Nigeria in the 1970s, a prime example of Kuti's mantra "music is the weapon of the future." As it was then and is now, new era protest music and this performance brought Kuti's music to life for all to draw from.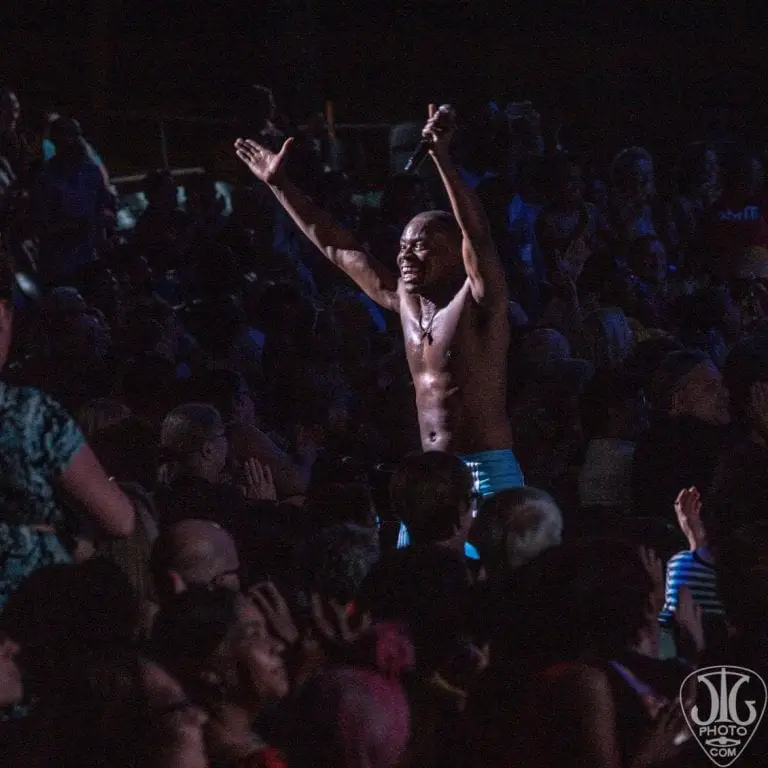 With a 10-piece band on stage, including three percussionist and four horns, as well as an ensemble with five members (2 men, 3 women) who sang alongside Duain Richmond (Fela Anikulapo-Kuti), the stage was lit up through dance. One that had fervor and energy not seen at SPAC in ages. This was not dancing for the faint-of-heart, or hips, as Richmond said to the crowd throughout the show: "Everybody say Yeah Yeah." Audience engagement that is a hallmark of Afrobeat concerts became coupled with some of the best on-stage dancing you'll find anywhere.
With the start of "Expensive Shit," Richmond led the band to give the audience an introduction to Afrobeat. Starting with the drums, then guitar, then bass set the groove, and soon the horns came in. If you were not moving, you should check your pulse. The ensemble taught the crowd how to dance by moving their hips to the hours on a clock. "1 & 7," "3-6-9" and "12 & 6" got the booties shaking and fans out of their seats. Dancing from ensemble members Oneika Phillips, Iris Wilson and Afi Bijou became more furious and fully engaging.
"Zombie" found the crowd being invited into the covered orchestra pit, where each audience member shook what they had. From kids to parents, and grandparents, everyone was getting down to the beat of the band. As the show closed with "Colonial Mentality," Kuti's anti-colonial anthem, the crowd was back in the pit dancing with the ensemble, and Richmond, engaging in a form of protest that Kuti would surely look upon with a smile and hope for the future.
Setlist: Everything Scatter, The Clock – Yellow Fever, Ikoyi Blindess, Trouble Sleep Yanga Wake Am, Expensive Shit, Water No Get Enemy, Zombie, Sorrow Tears and Blood, Opposite People, No Buredi.
Encore: Colonial Mentality.