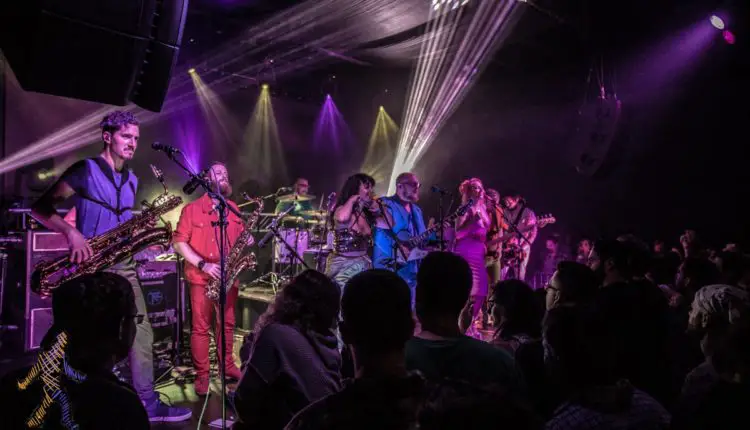 It's always going to be a fun night when a band sells out a show. It's going to be even better when that band is Brooklyn's own, Turkuaz. The funk power house came to Putnam Place in Saratoga Springs on Saturday, October 6. Butcher Brown opened the show with a very groovy set with lots of peaks and valleys. They'll be starting off each night of Turkuaz's tour this month. Make sure to get there early and check them out.
This show was truly one for the fans. With a rare "Gremlins" opener, the band played a slew of incredible classics from their beginnings to start their extra long single set. The energy was peaking for what seemed like the entire show, and with a back to back "Everyone's a Winner" and "Life in the City," you could only hope the night would never end. The balance of all the instruments, all the harmonies, all the raw power came together to finish the night with an energetic "Monkey Fingers."
You can catch the band around the country for the next couple months. They are down south this week before coming back up to Northampton MA, Providence RI, and a finishing their northeast run with a huge show at the Capitol Theatre in Port Chester. They will also be sharing the stage with tons of amazing talent, such as Cory Henry & the Funk Apostles, Lettuce, and Rubblebucket.