Calliope Musicals are hitting the road for their Stray Cats Tour and their first two stops are in Rochester on July 25 and Syracuse on July 26 at Funk 'n Waffles locations.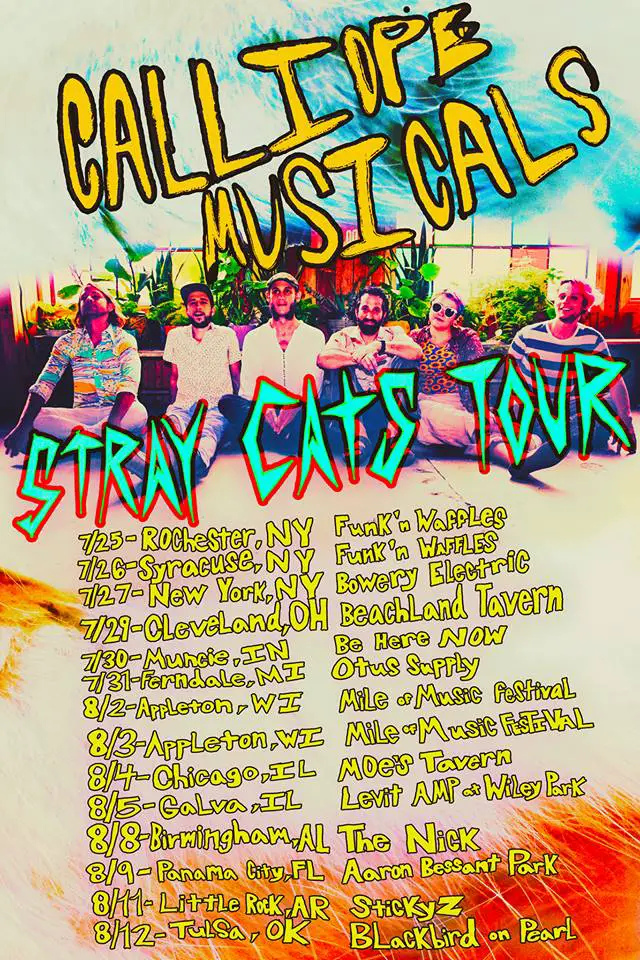 Calliope Musicals has a pop-rockesque vibe and can captivate an audience. The band is from Austin, TX and is made up of six members. Carrie Fussell on lead vocals and guitar, Craig Finkelstein on vibraphone and vocals, Josh Bickley on drums and vocals, Andrew Vizzone on bass and vocals, Jerry Sparkman on confetti cat, and Joe Cannariato on lead guitar and vocals.
For their Rochester show, they are joined by special guest Stationary Escape Pod and the show starts at 8:00 p.m. and is an 18 and up show with a $7 cover.
For their Syracuse show, they are joined by special guest Pet Cheetah. The show starts at 9:00 p.m. and is also an 18 and up show with a cover of $5 in advance or $7 at the door. Tickets for both shows can be purchased in advance through TicketWeb.
The collective will also perform in New York City at Bowery Electric on July 27.
For more information on Calliope Musicals be sure to check out their website.