Swedish EDM DJ/Producer Avicii, has been found dead in Muscat, Oman at the young age of 28. No details have been released as to the cause of his death.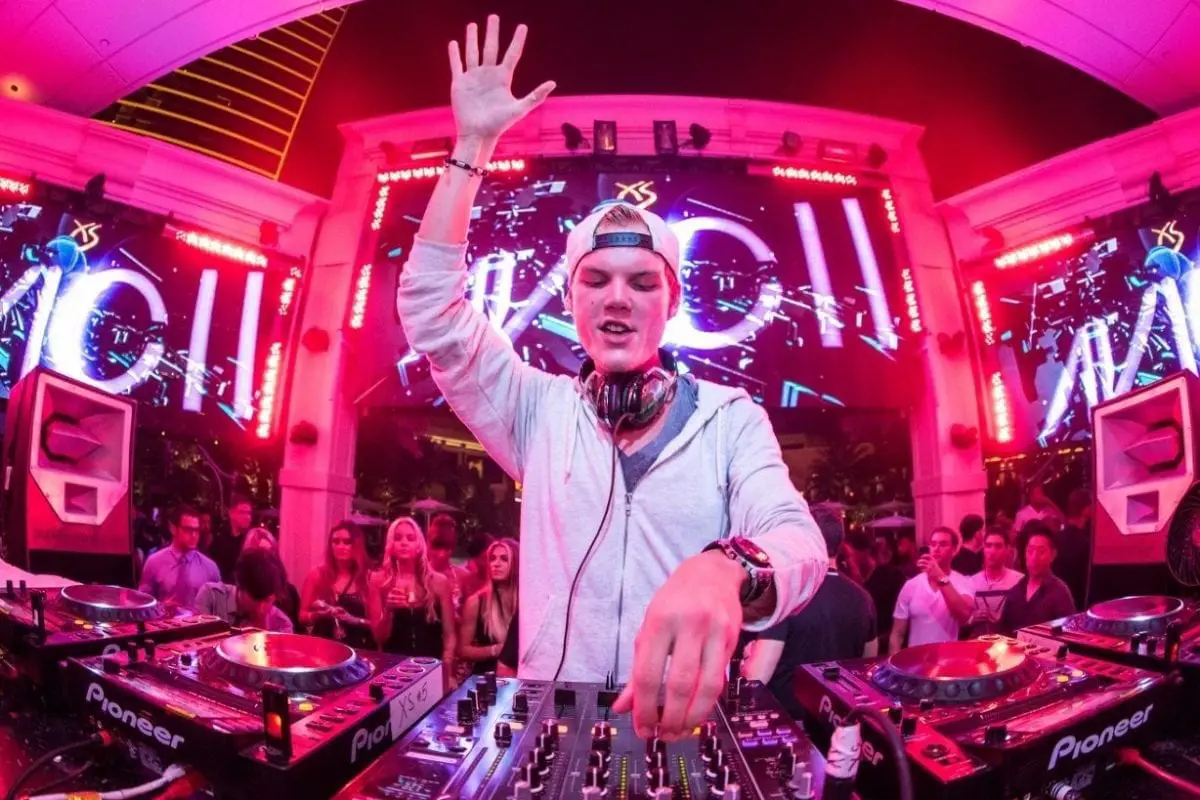 Born Tim Bergling, Avicii, days ago posted on social media that he was honored to be nominated for Top Dance/Electronic album at this years upcoming Billboard Music Awards on May 20 for his EP Avicii. The DJ/producer was in the middle of a music career re-launch after a spiritual rebirth he had while traveling to Peru since retiring.
Avicii's publicist, Diana Baron made the following statement about his passing: "It is with profound sorrow that we announce the loss of Tim Bergling, also known a Avicii. The family is devastated and we ask everyone to please respect their need for privacy in this difficult time. No further statements will be given."
In 2016, Avicii shocked the world with the announcement of his retirement from active touring. In 2014, he was diagnosed with acute pancreatitis due to excessive drinking. He started producing music at sixteen and by the end of his brief career collaborated with artists such as Madonna, Santana, Aloe Blacc, David Guetta, Imagine Dragons, Rita Ora and Coldplay.
Avicii, along with other DJ/producers like Guetta and Calvin Harris, helped the EDM genre cross over into the pop side of the music world with his song "Wake Me Up," opening doors for other EDM artists like Zedd and the Chainsmokers. In 2010, Avicii released the song "Seek Bromance," under a shortened version of his real name Tim/Berg, and stands as an classic EDM track.
Several artists from the EDM world and other genres have taken to social media to express their feelings about the loss of Avicii.
Calvin Harris: "Devastating news about Avicii, a beautiful soul, passionate and extremely talented with so much more to do. My heart goes out to his family. God bless you Tim x"
Charlie Puth: "Wow. I would like to take a moment to pay tribute to the man who really opened my eyes as to what my productions could one day sound like. @Avicii was a genius and a music innovator, and I can not believe he is no longer with us. RIP to the very best."
Madonna posted a photo of her and Avicii and stated: "So Sad……. So Tragic. Good Bye Dear Sweet Tim. Gone too Soon."
Zedd: "No words can describe the sadness I'm feeling right now, hearing about Avicii passing away….
Thoughts go out to his family and friends…"
3LAU: "I cannot express enough that @Avicii revolutionized dance music, and effortlessly. An unparalleled writer and one of my biggest inspirations will be remembered and missed for centuries to come. We love you Tim"
Deadmau5: "My sincerest and most heartfelt condolences to the friends, fans and families of @Avicii 🙁 Banter aside, nobody can deny what he has accomplished and done for modern dance music and im very proud of him."
Marshmello: "At a loss for words…Rest easy brother @Avicii"
Dillon Francis: "RIP @Avicii you will be insanely missed…my deepest condolences to his family."
Imagine Dragons: "Devastated at the news of @Avicii passing. working with him was one of my favorite collaborative moments. far too young. the world was a happier and fuller place with his presence and art. sending all my love to his friends and family. Xxdr"
Aloe Blacc: "My heartfelt condolences to Tim's family and close friends. I can't express how deeply sad I am. Meeting him changed my life. He was an amazingly talented person and it hurts so bad that he's gone."
Martin Garrix: "Can't really describe in words how sad I feel right now.. thank you for inspiring me and millions others. RIP @Avicii"
Rita Ora: "I have no words. I remember how amazing it was to make Lonely Together and it felt like just yesterday we were talking. Condolences to Avicii's family, friends, and the fans who supported him. May he rest in peace. Gone too soon. I'm devastated. Heartbroken."
Kascade: "@Avicii was talented and kind, and I was genuinely excited to see what would come next from him. His future most certainly should have been written beyond age 28. I am heartbroken. Rest easy Tim."