moe. announced dates to round out their summer tour. This is the first full tour since bassist Rob Derhak's recovery from nasopharyngeal cancer. The tour takes the band west with several dates in California. The last time moe. played in California was for their Spring 2016 tour.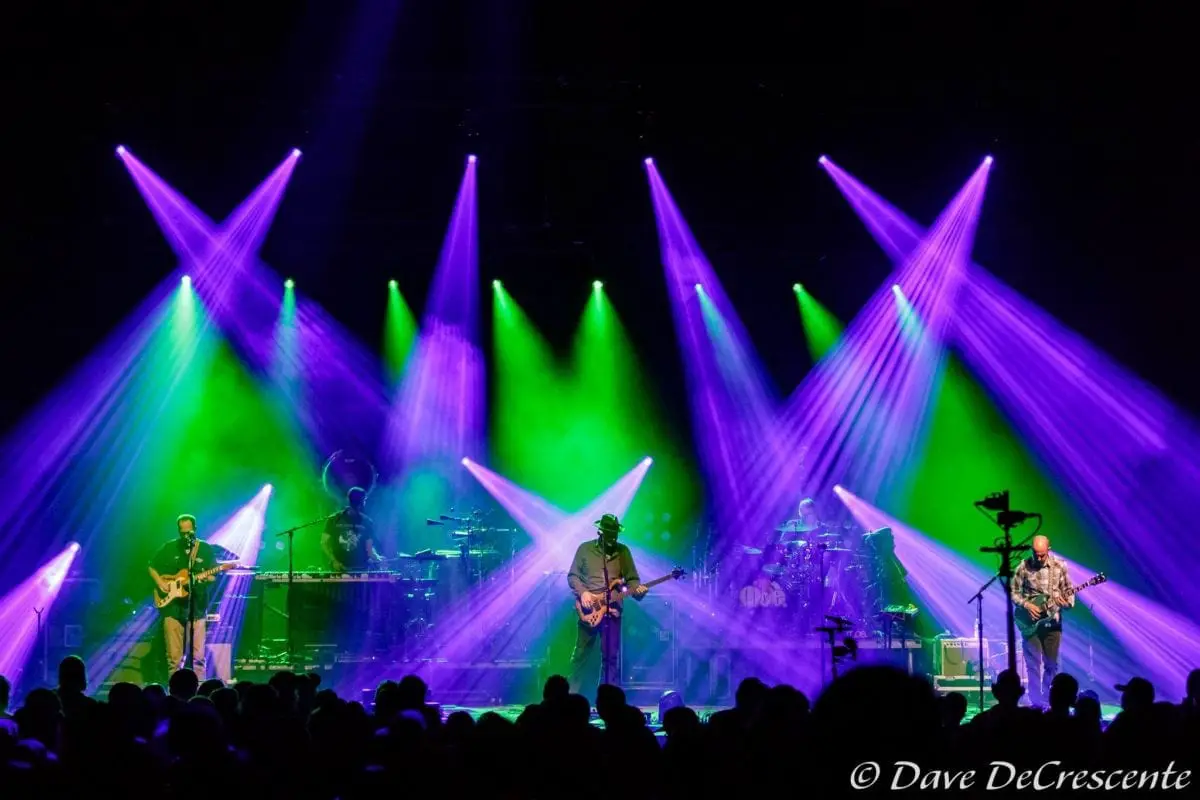 If the return to California isn't special enough, the first shows moe. kicks off with Phil Lesh at his Terrapin Crossroads in San Rafael, California, on June 29 and 30. Phil Lesh was slated to play with the full band as phil.moe. at Lockn' before Derhak's hiatus due to health. Lesh joins moe. for the first two nights, and on July 1, they'll play with the Terrapin Family Band.
The band continues with five more dates in California. They head south from San Rafael for a show in Santa Cruz July 3. moe. has a two-night run at the Belly Up in Solano Beach, California. They will be spending their Fourth of July there as the shows are scheduled July 4 and 5.
moe. plays Los Angeles July 6 at the Fonda Theatre, then concludes the California dates with a debut performance at Pappy & Harriet's in Pioneertown.
The band heads to Colorado for to Aspen July 11 for an acoustic show at Belly Up. They make their trip to Red Rocks Amphitheater the next day, July 12. Pigeons Playing Ping Pong will be opening at Red Rocks.
As moe. makes their way home back east, they will stop in the Midwest for four shows. They play July 13 at Waiting Room Outdoors in Omaha, Nebraska. July 14 they travel to Kansas City, Missouri, for a show at the Truman, then the next night they're at The Pageant in St. Louis, Missouri. The short Midwest run ends July 18 at the Tippecanoe Amphitheater in Lafayette, Indiana.
The summer tour concludes with moe. playing at Peach Music Fest in Scranton, Pennsylvania July 19-21.
moe. 2018 Tour Dates:
April 20 – Lincoln Theatre – Washington, DC
April 21 – Down by the Downtown Fest – Roanoke, VA
April 22 – Pisgah Brewing Co. – Black Mountain, NC
April 24 – Wellmont Theatre – Montclair, NJ
April 26,27 – Higher Ground – Burlington, VT *SOLD OUT
April 28 – Calvin Theatre – Northhampton, MA
May 25 – 27 – Summer Camp Music Fest – Chillicothe, IL
June 3 – Music on the Mothership – Taos, NM
June 29,30 – Terrapin Crossroads – San Rafael, CA *with special guest Phil Lesh
July 1 – Terrapin Crossroads – San Rafael, CA *with Terrapin Family Band
July 3 – The Catalyst – Santa Cruz, CA
July 4,5 – Belly Up – Solana Beach, CA
July 6 – Fonda Theatre – Los Angeles, CA
July 7 – Pappy & Harriet's – Pioneertown, CA
July 11 – Belly Up – Aspen, CO *acoustic show
July 12 – Red Rocks Amphitheater – Morrison, CO *with Pigeons Playing Ping Pong
July 13 – Waiting Room Outdoors – Omaha, NE
July 14 – The Truman – Kansas City, MO
July 15 – The Pageant – St. Louis, MO
July 18 – Tippecanoe Amphitheater – Lafayette, IN
July 19 – Goodyear Theater – Akron, OH
July 19-21 – Peach Music Fest – Scranton, PA