Often in life, it's not just a bustling scene or neighborhood that induces emotion and inspires artists, but the combination of the people and landscape which draws such fond memories. Think back to your college days and the sentimental experiences which made that time in your life so great. Sure, tomorrow you could go back to your old stomping grounds and reminisce, tell tales of the time you saw the greatest bar band of your life or just sat on the quad and enjoyed a nice spring day, but nothing would feel the same without those who made that time in your life such a transcendental period. These deep feelings are what inspired St. Vincent (Annie Clark) to write the fierce ballad "New York."
In "New York," we see a broken-down singer look back on how different the city is, despite how much it stays the same. Although it may seem like a break-up song upon first listen, Clark admitted that the "love" she lost alludes to her youthful friendships and nostalgia of a past lifestyle. The original inspiration came from Clark sending a text message to a friend saying, "New York isn't New York without you," and it evolved from there. The lyrics combines verses from two separate songs Clark wrote, and is essentially broken into two parts: one-part remembrance of the love Clark once knew in New York, and the second, a eulogy to a greater force which dominated the city that no longer exists.
Clark can still walk down 8th Avenue, or mingle on Astor, but the past will forever remind her of what once was. When she sings, "You're the only motherfucker in the city who can handle me," she is not lashing out in anger, but using the swear as a sign of affection towards her friends she used to spend time with around the city who are no longer living there.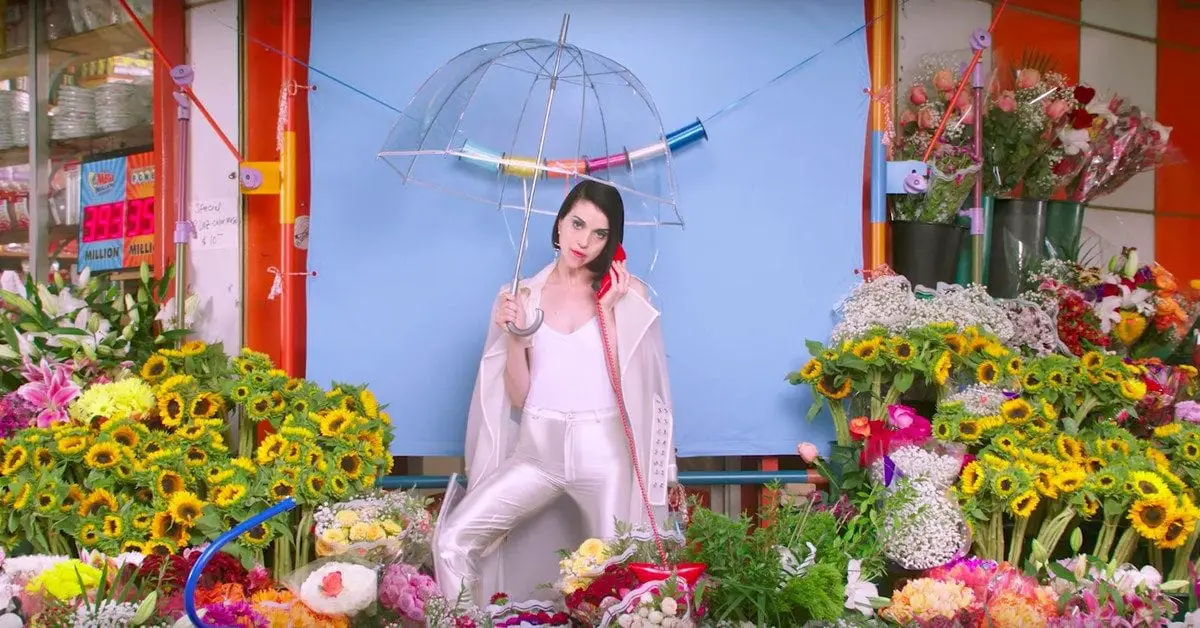 Conversely, the lines "I have lost a hero, I have lost a friend" are inspired by the deaths of musicians who lost their lives in 2016. Most notably was music icon David Bowie, a supreme force who dominated the New York nightlife and music scene until his death in 2016. Clark said:
"It's very silly to make something like David Bowie's death about me—it has nothing to do with me—but I will say that I was really affected. And I cried. I cried for somebody I didn't even know. And I don't know that I've done that before."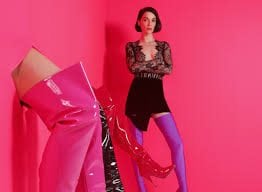 Clark wasn't the only one who cried when she heard of the loss of Bowie. It was a moment that shook not only New York, but the entire world. With "New York," Clark does a pristine job at evoking the emotions so many people felt at the time, and still do today. We have all lost a hero, and we have all lost a friend, even if we did not know Bowie personally. New York may still be bustling, but the absence of such a magnificent presence is something that will never fade. And with her friends gone, when Clark roams the lonesome city streets, she will always be reminded of ghosts of her past. To Clark and many others, New York will never be the same.
'New York' Lyrics:
New York isn't New York
Without you, love
So far in a few blocks
To be so low
And if I call you from First Avenue
Where you're the only motherfucker in the city
Who can handle me
New love
Wasn't true love
Back to you, love
So much for a home run
With some blue bloods
If I last-strawed you on 8th Avenue
Where you're the only motherfucker in the city
Who can stand me
I have lost a hero
I have lost a friend
But for you, darling
I'd do it all again
I have lost a hero
I have lost a friend
But for you, darling
I'd do it all again
New York isn't New York
Without you, love
Too few of our old crew
Left on Astor
So if I trade our 'hood
For some Hollywood
Where you're the only motherfucker in the city who would
Only motherfucker in the city who would
Only motherfucker in the city who'd forgive me
I have lost a hero
I have lost a friend
But for you, darling
I'd do it all again
I have lost a hero
I have lost a friend
But for you, darling
I'd do it all again