Any good St. Patrick's Day celebration includes music. Music and the Irish are inseparable. According to the latest U.S. Census, nearly 12 percent of the U.S. population claim some Irish ancestry, a total of 35 million people. A very high percentage of this population is centered in the Northeast U.S., particularly right here in New York State. So, it is only fitting that the day to celebrate the Irish would be rife with music across the state. Naturally, a state with such deep Irish roots celebrates the day with parades following the parade activities, much live music can be found around New York.  NYS Music provides you with a listing of some St. Patrick's Day festivities from the North Country to Long Island, Albany to Buffalo. Whether you crave traditional Irish music, reggae, punk, reggae, rock or blues, we have you covered.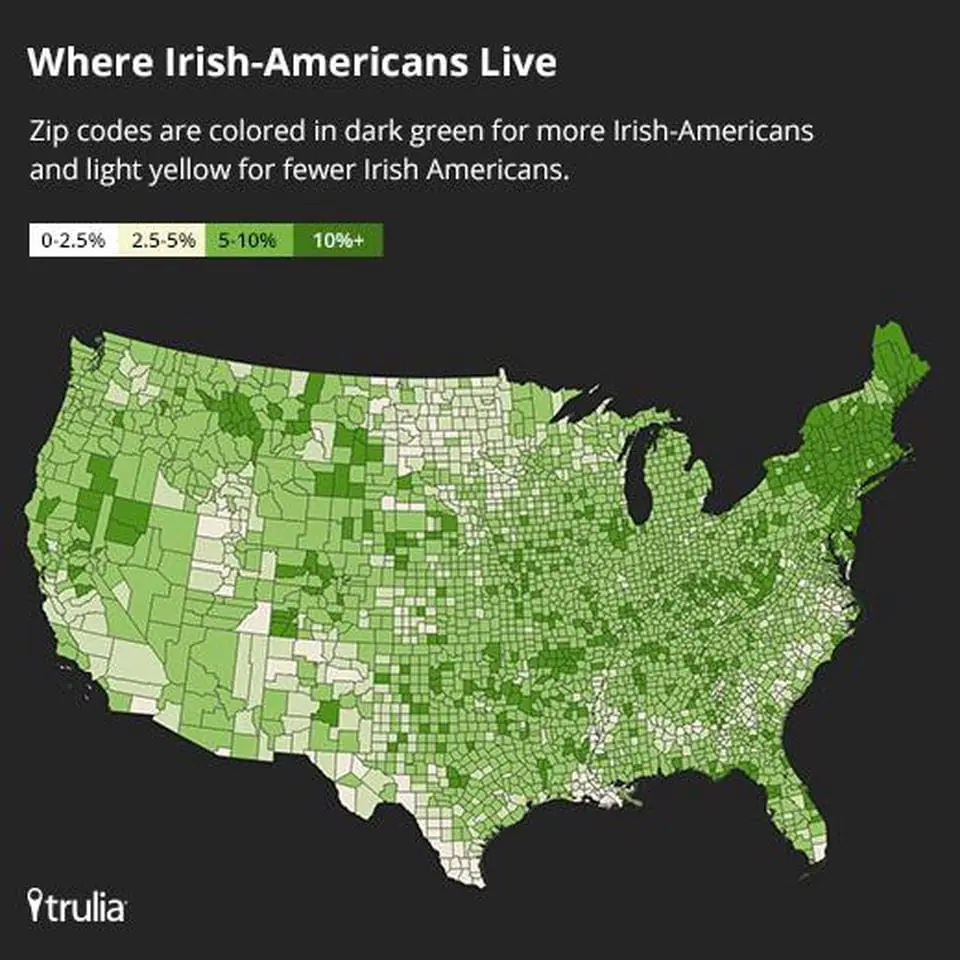 North Country
Gug's in Glens Falls offers a St. Patrick's Day Rock Show, featuring hometown rockers the Stable Gentlemen and Lake George's Iüdica.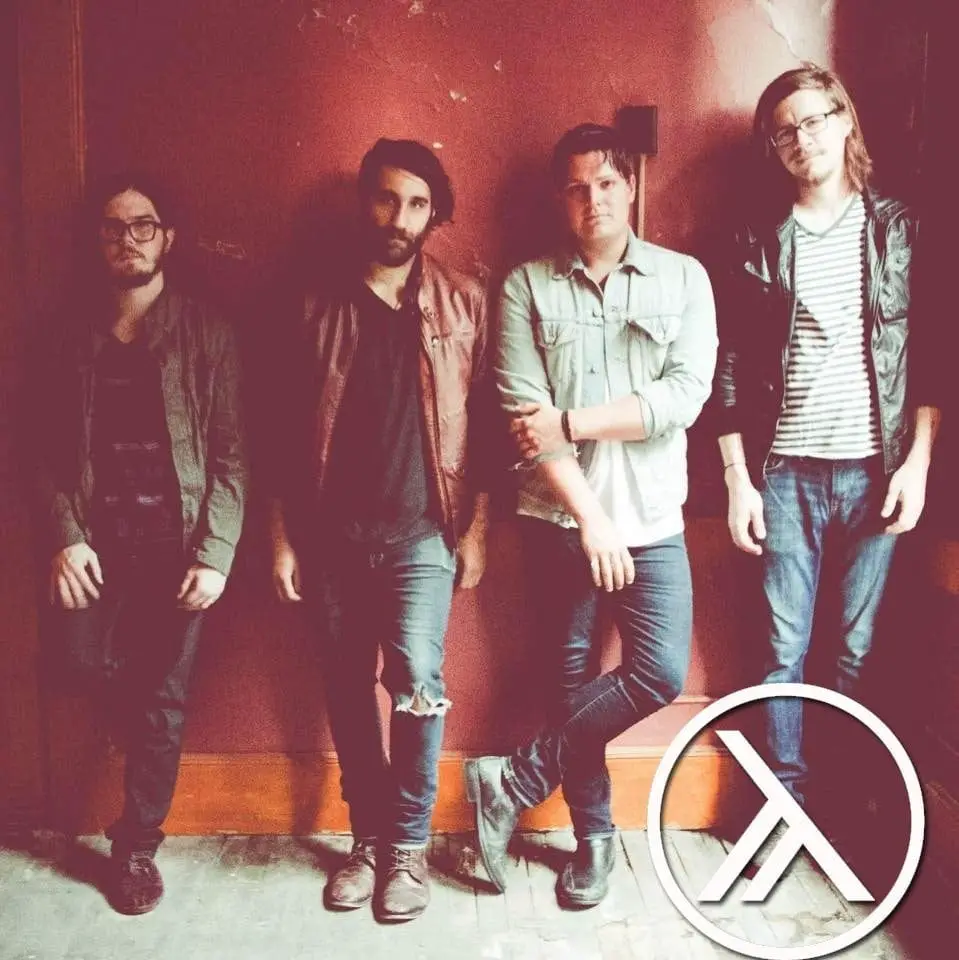 Saratoga singer-songwriter Katie Louise will perform a set at Main Street in Saugerties beginning at 9:30.
Plattsburgh's seminal venue, the Monopole hosts Burlington's Jiggawaltz for the funkster's first appearance at in quite some time at the venue.
Capital District
If you're in Albany for the St. Patrick's Day parade, start your day off with a brunch at the Savoy Taproom on Lark. From 10 a.m. until 2 p.m. you can enjoy traditional Irish music from Toss the Feathers while enjoying traditional Irish food.
All day long, the Pearl Street Pub offers live music with DJs at night. Larry Ross gets things rolling followed by an appearance from the City of Albany Pipe Band.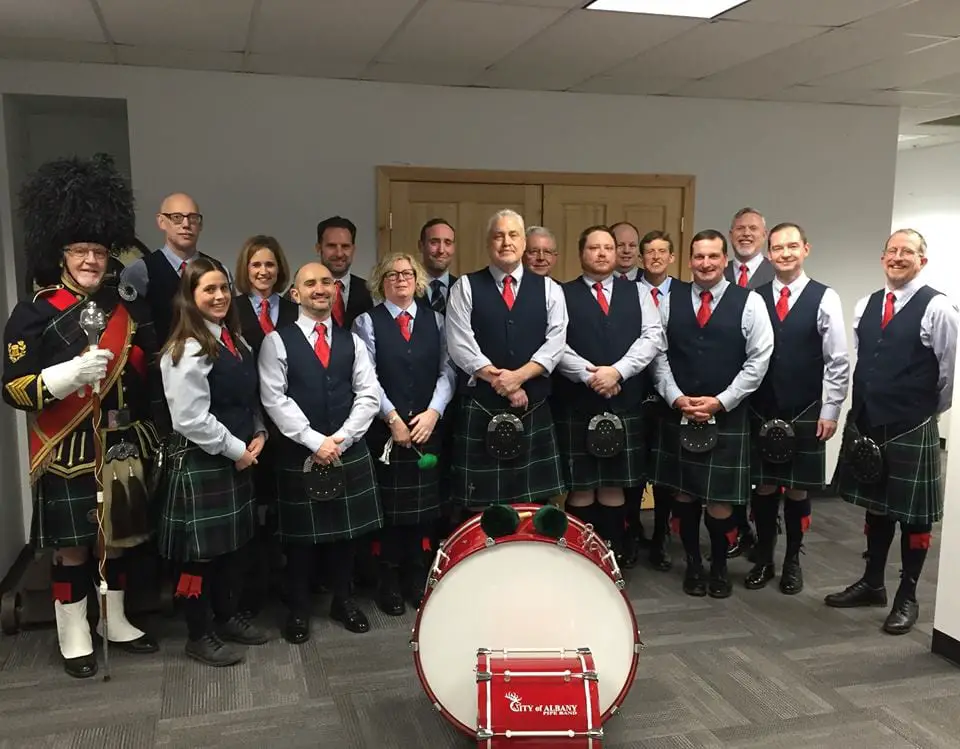 Following the parade, head on down to Paulys Hotel on Central for an after-party with the sometimes punk, sometimes ska, sometimes rap act Smittix with special guest Feral Meryl from 2-6 p.m.
The Heritage Bar on Vly Road host the classic rock band Working Class Rock. If power pop is more your thing, you can check out the Charlie Watts Riots while supporting a cause at the Low Beat on Central. The riot begins at 8 p.m.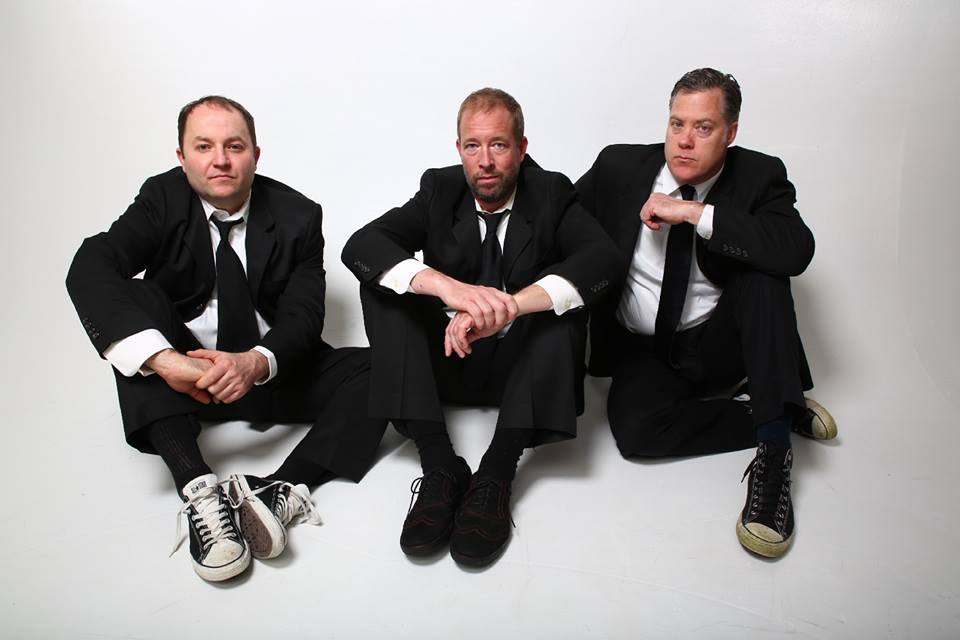 Celtic Hall, located on New Karner Road, hosts its own post-parade party beginning at 5 p.m. The City of Albany Pipe Band continues its busy day with an appearance at Celtic Hall, along with the An Clar Irish Dancers and the popular Celtic-rock band Hair of the Dog. Hair of the Dog has been performing since 1993 and is a regular act at Irish festivals throughout the northeast.
Albany's Ancient Order of Hibernians hosts local Irish rockers, Kilashandra from 4-10 p.m. Kilashandra will also be performing a late night set at Saratoga's Parting Glass Pub from 10 p.m. – 1 a.m.
Also in Saratoga, a special night celebrating female voices in Irish music featuring the Grady Girls and Kara Doyle is going down at the legendary Caffe Lena. The kid-friendly event begins at 8 p.m.
Central NY
Funk 'n Waffles in Syracuse gives St. Patrick's Day a little zydeco flair with the soulful, funky, blues of hometown boys, Los Blancos, starting at 3:00. Dubbed "The Hardest Working Band in Syracuse," Los Blancos has a proven track record of packing venues and laying down the funk.
Syracuse's symphony, Symphoria, will perform a pops concert celebrating the Music of the Emerald Isle at the Onondaga County Civic Center beginning at 7:30. Tickets for this special event, which features violinist Maria Kaneko Millar a performer with Riverdance productions on Broadway as well as the touring version, are still available through the Symphoria website. Prices range from free for 18 and under to $38.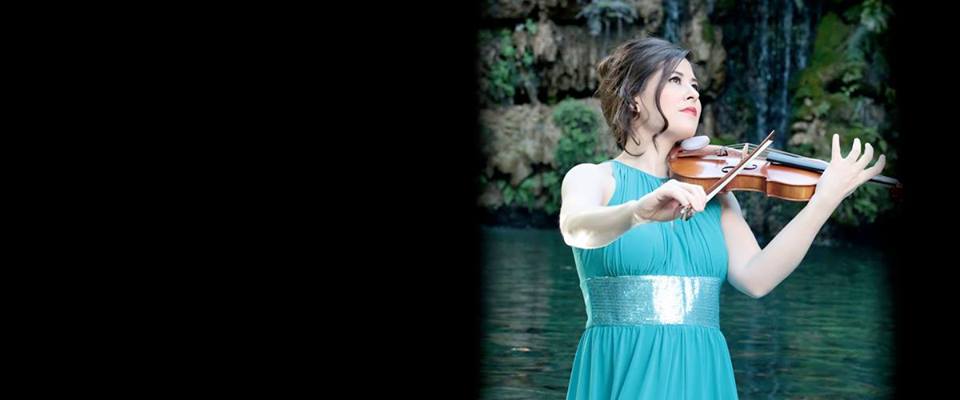 EDM jamband, Phasers Engage puts an interesting twist on the day's festivities, throwing a house party on Tennyson Ave. with free beer for anyone 21 and over. They'll perform from 1-3 p.m.
If you're looking for more traditional Irish fare along the lines of the Clancy Brothers, Tommy Makem or the Dubliners, head out to Jake Hafner's Restaurant & Tavern in North Syracuse for Quigsy and the Bird from 5-9 p.m.
The Syracuse Polish Home hosts its annual parade day corned beef and cabbage dinner with entertainment from 4-9 p.m. Jo Duz provides Irish and folk music from 4-6 p.m. followed by Just Joe from 6-9 p.m.
If you're out Utica way, Nick Piccininni and Jay Barady of Floodwood are performing at the recently re-vamped John Devereux's Tavern from noon until 4 p.m.
Piggy Pat's Smoke and Ale House in Washington Mills, just outside of Utica, is now under new ownership, but that hasn't changed the music offerings they've presented over the years. The Blarney Rebel Band will take the floor from 1-4 p.m. This veteran Celtic band from Utica performs traditional Irish music from pub tunes to sea shanties to moving ballads and rousing rebel songs.
Woodland Farm Brewery in Marcy, just north of Utica, gets the day off to an early start. The local farm brewery opens at 8 a.m. for liquid breakfast and keeps the party going all day, highlighted by bluegrass from Remsen Social Club starting at 1 p.m.
The Continental Kit Band will perform at the 16 Stone Brewpub in Holland Patent. Doors open at noon with Irish stew, Reubens and an almost Irish Red ready for sampling.
If you're in Rome, Copper City Brewing Company is offering traditional Irish music by Mighty Craic from 1-3 p.m. Mighty Craic is a trio with deep roots in the Central New York Irish scene. This farm brewery will also have a taco truck on hand as well as two Irish beers freshly tapped for the day.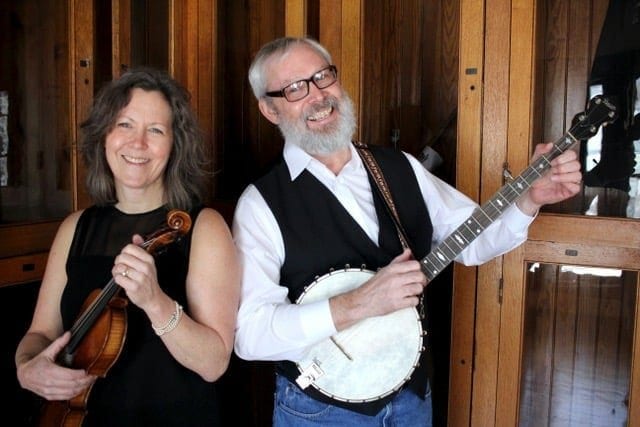 Western NY
Out west, Rochester, as always, has several musical offerings for St. Patrick's Day. The Crooked North brings its brand of Rust Belt bluegrass to the Little Theatre on East Ave. from 8-10 p.m.
Three Heads Brewing hosts the reggae vibe of Personal Blend from 8-11 p.m. There is a $5 cover charge for one of Rochester's favorite reggae bands.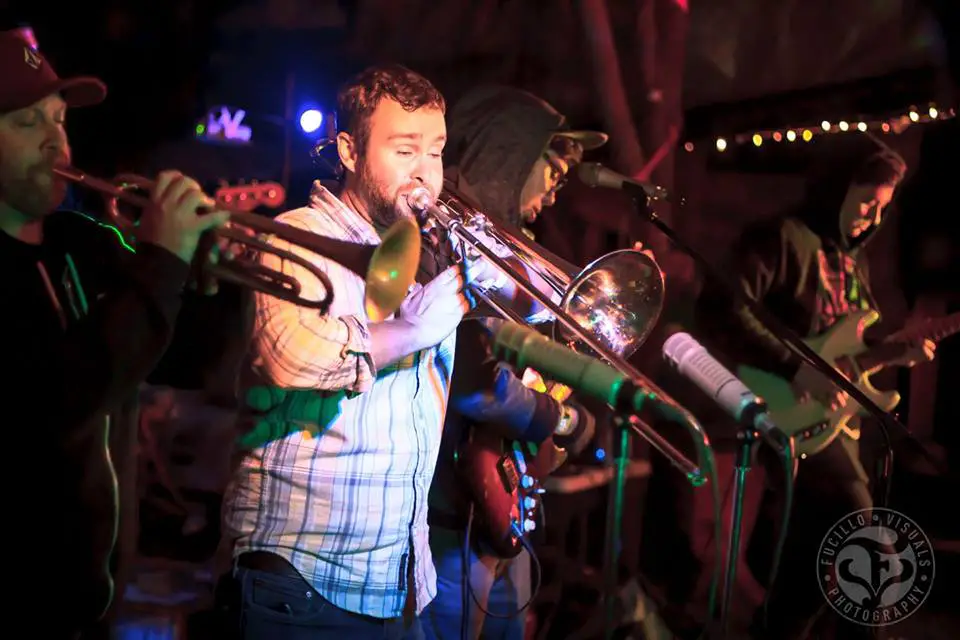 The Montage Music Hall has a '90s night on tap for St. Patrick's Day. The 8 p.m. show features Pearl Jam tribute act, Given to Fly, R.E.M. tribute act, Dead Letter Office and Flannel Millennium, who covers music from such '90s alt-rock staples as Stone Temple Pilots, Weezer, Red Hot Chili Peppers and Alice in Chains. Tickets for the show are $20 in advance and available at the Montage website.
Cathie Ryan, the original lead of Irish-American sensation, Cherish the Ladies, joins the Rochester Philharmonic Orchestra at Kodak Hall at Eastman Theatre for a Celtic Celebration both Friday March 16 and Saturday March 17. The shows begin at 8 p.m. The combination of Ryan's beautiful voice and sarcastic wit, accompanied by the RPO, promises to be a unique night of music in the Flower City.
In the Nickel City, Nietzsche's is hosting a trio of bands headlined by Philadelphia progressive metal band, Phantasm. The eclectic show will have Buffalo natives, the Buffalo Brass Machine and Amateur Hockey Club opening.
The Buffalo Iron Works welcomes Vancouver Celtic rockers, The Town Pants and Whitesboro native Tim Britt with his Tim Britt Band. Syracuse native and Pale Green Stars drummer, Jeff Tripoli, plays drums for the Pants, who also perform at the Smith Opera House in Geneva on March 16. The 9 p.m. Buffalo Iron Works show has a ticket price of $17-22.
NYS Music 87/90 artists, the Intrepid Travelers, return to their home base, the Sportsmens Tavern on Amherst for St. Paddy's Day for a psychedelic jam session. Doors for the two set show open at 7:30 p.m. Tickets are $10.
Downstate
Larry Kirwan of Black 47 brings his St. Patrick's Day show to YMCA Boulton Center for the Performing Arts in Bay Shore. Aside from fronting the politically reactive New York-based band Black 47, Irish expatriate Kirwan hosts the show Celtic Crush for Sirius XM.  He'll be joined by Deni Bonet (violin), Coty Cockrell (keyboards), Thomas Hamlin (drums), Rene Hart (double bass), Andrew Sharp (Uilleann pipes). The band will be releasing a new single for the occasion, a remake David Bowie's "Heroes" from a Belfast perspective. Tickets for the 8 p.m. show are $47.
Legendary Queens punks, Murphy's Law will perform at the Brooklyn Bazzar with Drunken Rampage, Moral Panic and Runny. The 7 p.m. show costs $17 and tickets are available through Ticketweb.
Needless to say, there is no shortage of live music available to music fans across the Empire State on St. Patrick's Day no matter what your taste. This is but a snapshot of all that is happening across the state on one day. If your area wasn't covered by this piece, leave us a message, comment or tweet us @NYStateMusic. NYS Music's mission is to expose ALL of New York's musicians, venues and scenes and with your help, we can do just that. Now take this list and get out and enjoy some music!
Lá fhéile Pádraig sona duit!