Even after all these years, members of The Grateful Dead are still finding a way to push the envelope and explore new things.  Beginning tonight at Radio City Music Hall, Bob Weir and Phil Lesh will embark on their first ever set of shows as a duo.  Clearly, something must have clicked when the two founding members of The Dead reunited last summer for an entire Phil & Friends set at Lockn' Music Festival.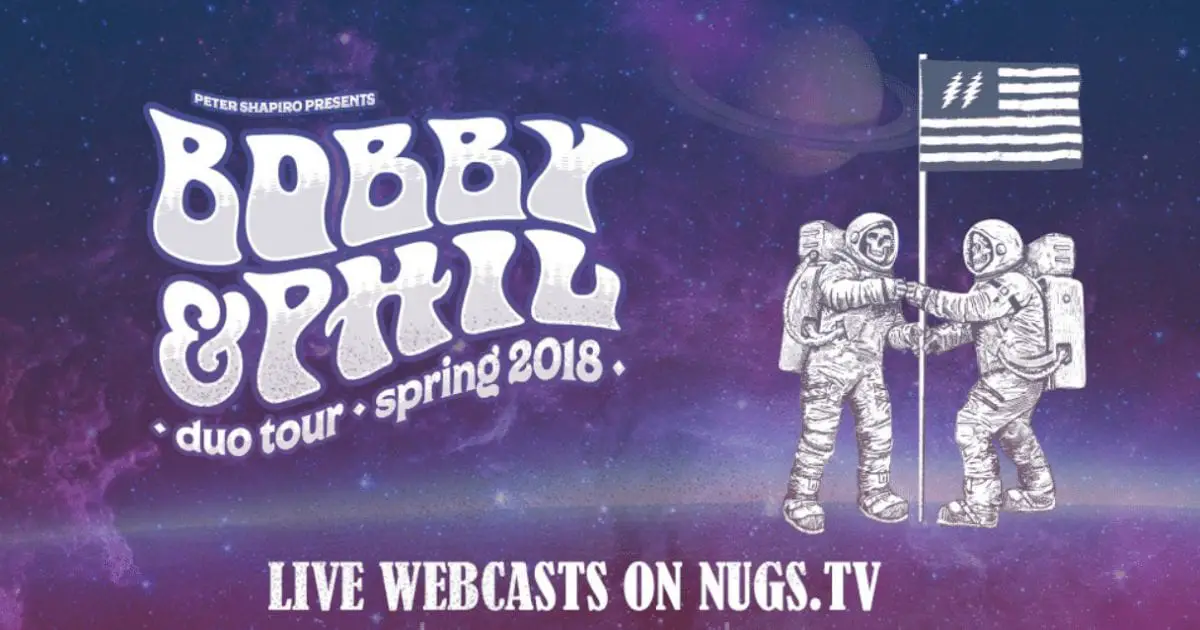 Thankfully, for those not able to attend any of the 6 shows on this abbreviated tour, the fine folks over at nugs.net will be making each one available via webcast and, thus, couch tour a reality.  After a two night stay at Radio City, the Duo Tour rolls on to Boston for shows March 7-8 and then Chicago for a final set of two show on March 10-11.  Rumors are running rampant as to possible guests and sit-ins for what's sure to be a memorable tour for these two long time friends so go here to get all the information and order the shows.
But first, enjoy this vintage clip of a younger Bob Weir and Phil Lesh duo performing with the rest of The Grateful Dead during their legendary 1980 run at Radio City Music Hall.