Photo By: Chris Capaci/Capacity Images
Trey Anastasio kicked off a nine-night solo acoustic tour at the Mayo Performing Arts Center in Morristown New Jersey on February 8. He performed to a capacity crowd of 1,302 people. Just for perspective, MSG holds 20,789 people. That's right around 16 times smaller than the room we all just saw him play in 17 times last year. 2018 is starting off a bit more intimate. The audience shared in a bit of back and forth with Anastasio, "If you sing it I'll Play It," Trey told fans as they were coaxing out a "Sleeping Monkey". That then inspired Trey to challenge the crowd to a  "Limb By Limb". "… But can you do this one?", he laughed. They could, as both songs feature the audience singing the vocal parts normally done by Page.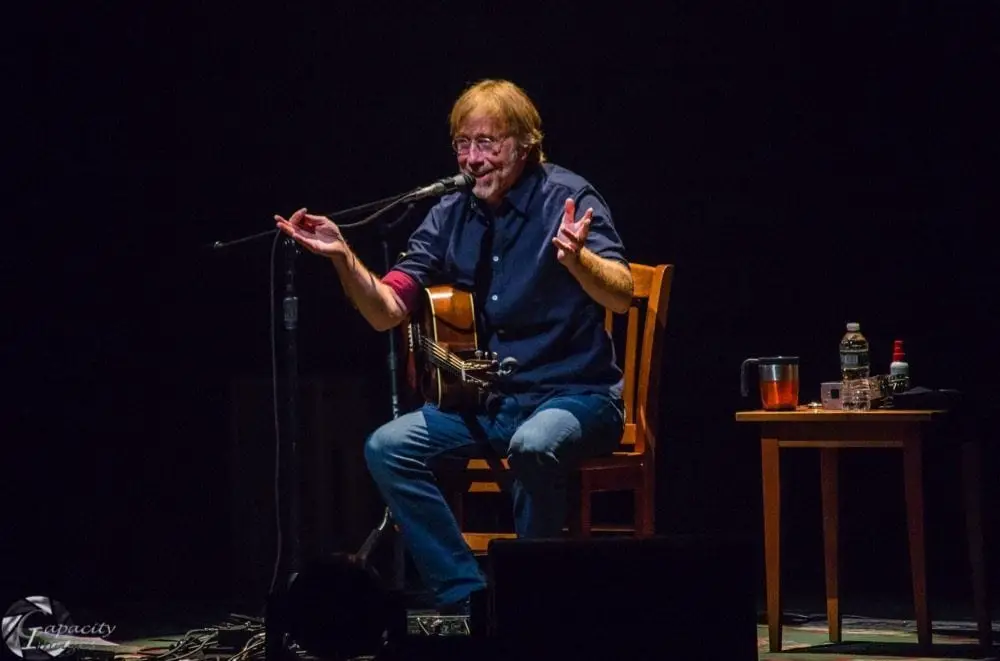 As he has been known to do, Anastasio also took time between songs to share stories and engage the audience. Storytime with Trey. He covered topics ranging from pregnant cow's milk to the tongue-eating louse, killer of fish. We also heard the tale of poor young Payton Hooten getting lost at his first concert. Don't worry Trey talked to his mom on the phone, and reunited him with his friends. Trey also took the opportunity to share about the loss of his lifelong friend to cancer, and debut a song he wrote during the experience. He went on to describe the Portuguese emotion of "Saudade" just before he began playing, although the song was not officially named at the time.
Trey Anastasio continues his acoustic tour tonight in Ithaca at the State Theatre.
Setlist: Blaze On, Backwards Down The Number Line, Miss You, Strange Design, 20 Years Later, Wolfman's Brother, Everything's Right, The Inlaw Josie Wales, Sleeping Monkey, Limb By Limb, Waste, "Saudade"^, Bathtub Gin> Chalkdust Torture> Back On The Train
Encore: Bouncing Around The Room, Push On Til The Day*, More
^ First Time Played, Original- In honor of CCott
*Unfinished- Played up to "…Pete threw a bomb and rang the pole…" then stopped to tell the story of that lyric
An Acoustic Evening With Trey
Prev
1 of 11
Next