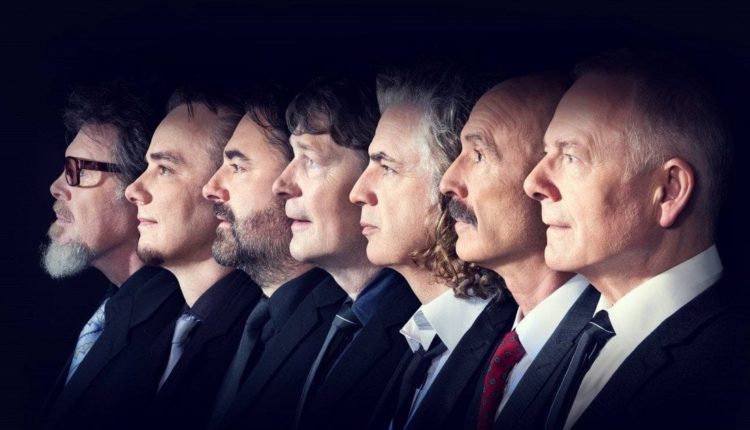 King Crimson Announce Summer Tour with Stop in Rochester
King Crimson will tour in June and July for the first time since 2014. The tour brings them across the U.S. and Canada with a stop in Rochester.
King Crimson embarks on their Radical Action Tour on June 13 at Seattle's Moore Theatre. The 15 night tour brings them across the U.S. with three stops in Canada. They come to Rochester's Kodak Hall at the Eastman Theatre on June 30 as part of the Xerox Rochester International Jazz Festival. While the Rochester show is the only stop in New York, they play a few shows nearby, including the Montreal Jazz Festival on July 3, Toronto's Massey Hall on July 5 and the Count Basie Theatre in Red Bank, New Jersey on July 9. The tour concludes with two nights in Mexico City.
The Radial Action Tour brings Robert Fripp together with Tony Levin, Mel Collins and Jakko Jakszyk. They will be joined by four percussionists – Bill Rieflin, Gavin Harrison, Pat Mastelotto and Jeremy Stacey.
The band's website says that more dates, including a stop in New York City, will be announced for the fall. Many of the summer tour dates are still to be confirmed. Fripp also mentioned on his website that a King Crimson single will be released in April.
King Crimson Radical Action Tour 2017 Dates:
June 13 – Moore Theatre, Seattle, WA
June 15 – Mountain Winery, Saratoga, CA
June 17 – San Francisco, CA *
June 19 – Humphrey's, San Diego, CA
June 21 – Los Angeles, CA *
June 24 – Denver, CO *
June 26 – Minneapolis, MN *
June 28 – Chicago Theatre, Chicago, IL
June 30 – Kodak Hall, Rochester, NY
July 3 – Montreal Jazz Festival, Montreal, QC
July 5 – Massey Hall, Toronto, ON
July 7 – Quebec, QC *
July 9 – Count Basie Theatre, Red Bank, NJ
July 14-15 – Mexico City *
* To be confirmed