---
It's been almost two years since Buffalo groove rockers Aqueous released their fourth studio effort, the acclaimed Cycles. Shortly after the release, the band's founding trio found themselves struggling to keep a pair of sticks behind the kit.  After a national search, drummer Rob Houk joined the band full time and the quartet headed into the studio. The resulting EP, Best in Show, is a four song reflection not only of the band's time without a permanent drummer, but also a glimpse into the band's future as Houk melts into the Aqueous groove with fluid rhythm that feels as if he's always been here.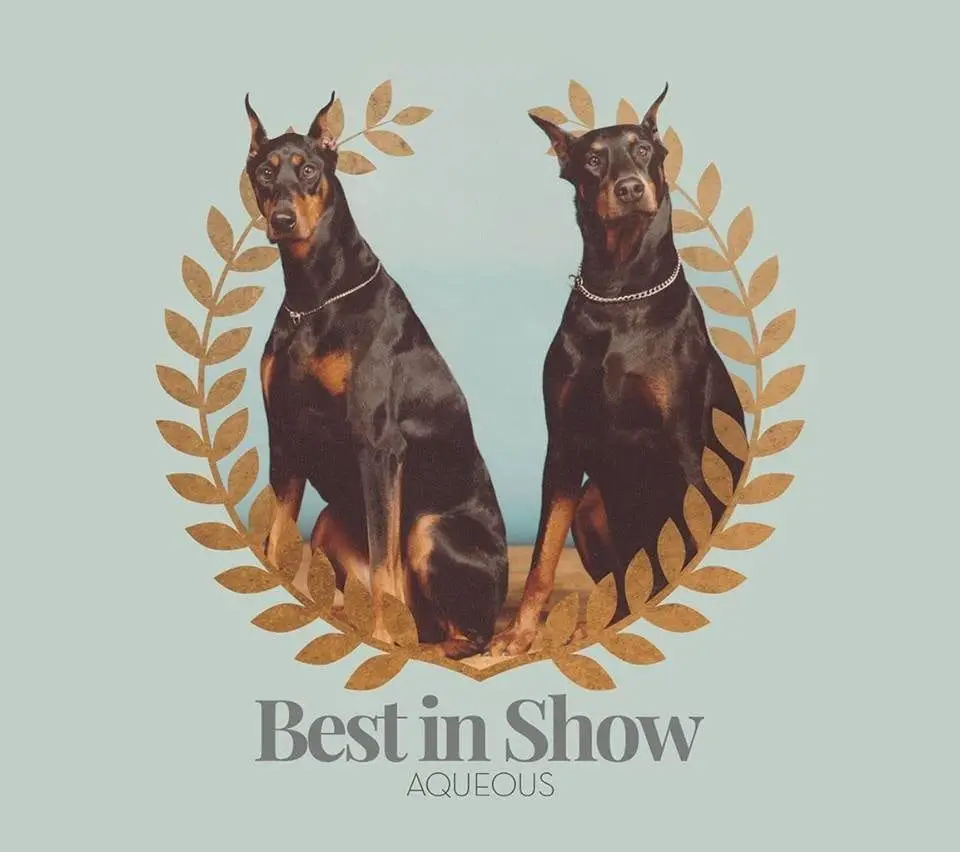 Kicked off by the infectious opening track, "Don't Do It," Best in Show is a shining example of how Aqueous uses time in the studio to expand on their signature live sound.  The band and producer Dan Brace of Sonic Farm Studios find a way to build depth and layers into "Don't Do It" that surpasses the way the band already deposits the song's structures live.
Production on the song, as well as throughout the entire album, is thoughtful and subtle. It leaves room for exploration upon each subsequent listen.  Best in Show presents like a musical onion, revealing something new every time you listen.  It's a theme that is present in all four tracks.  New nuances, subtle changes, and microscopic effects take some of the band's newest songs and turns them into some of the band's most laser focused studio work to date.
"Underlyer" has seen plenty of stage time, but from the studio the song takes on a whole new life with a slightly different tempo. Tender and soulful, it's one of the album's lyrical gems.  Musically, the tune is funky while moving, highlighted by a delicious groove anchored by bassist Evan McPhaden. On keys and synth, Dave Loss creates beautiful and whimsical layers that highlight the song as its most intense yet reflective moments. Lead guitarist and vocalist Mike Gantzer explores moments of falsetto and vocally the song is a showpiece for his continued vocal growth. Gantzer continues to develop a rich, milky quality that settles neatly against Aqueous' harder and more polished technical musical edge.
"Random Company" and "Calling Out" although vastly different in composition, highlight Aqueous' ability to structurally string together a variety of musical genres and styles that you wouldn't naturally blend.  Listening to many Aqueous tracks is akin to strapping in for the front row of a musical roller coaster. It's an ebb and flow that is reflective of the band's moniker.  It's a musical device that Aqueous executes with precision, keeping their sound fresh and their live shows full of astonishment to first time listeners.
The four songs are highlighted by tiny nuggets of rightness; lyrically, musically and in its production Best in Show turns a pointed spotlight on how much Aqueous has grown in the two years since their last studio release. But more importantly, Best in Show is Aqueous' resolve from the challenges they have faced and proves their tenacity to move forward while solidifying their line-up.
Houk flourishes on drums.  His previous work as a studio drummer is evident with thoughtful punctuation and temperate pressure. But it is also evident that Houk, Gantzer, Loss and McFadden have wasted no time in melding together a sound that is uniform, distinct and cohesive.
As a producer, Brace clearly utilizes his experience with mixing a variety of the band's live efforts, including their Aqueous Halloween 2015 Dark Side of the Oz release, to the band's advantage in the studio. He seems to be coaching them in the best ways to enhance their sound.  A nod to not only his skills as a producer, but also a nod to Aqueous for taking direction in nuance.
Best In Show will be available through hard copy purchase starting Thursday Oct 13 and Friday Oct 14 during the Best in Show CD release party at Buffalo Iron Works in the band's hometown of Buffalo, New York.  Digitally, the EP will be available through online services such as iTunes, Spotify, Amazon and Google Music starting Oct 14.