Beginning this Saturday, July 2, NYS Music will present a diverse lineup of artists at Funk 'N Waffles in Downtown Syracuse. Cory Henry, the Blind Spots, Calliope Musical and the Zen Rites kick off the new summer series this weekend.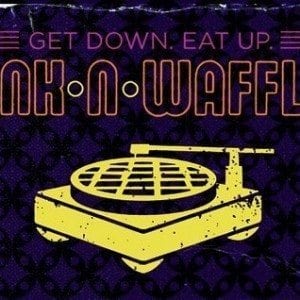 The Grammy award-winning Cory Henry is a one-of-a-kind, multi-instrumental musician and producer. He dabbles in a variety of genres with artists such as Yolanda Adams, Sara Bareilles, P. Diddy, Kirk Franklin, Kenny Garrett, Robert Glasper, Derrick Hodge, Shaun Kingston, Donald Lawrence and Michael McDonald. Yet, it's his upbeat, jazzy tunes and captivating R&B performances that have caught the eyes of fans, while playing as a member of Snarky Puppy. Don't miss a chance to hear his new hits from The Revival in person.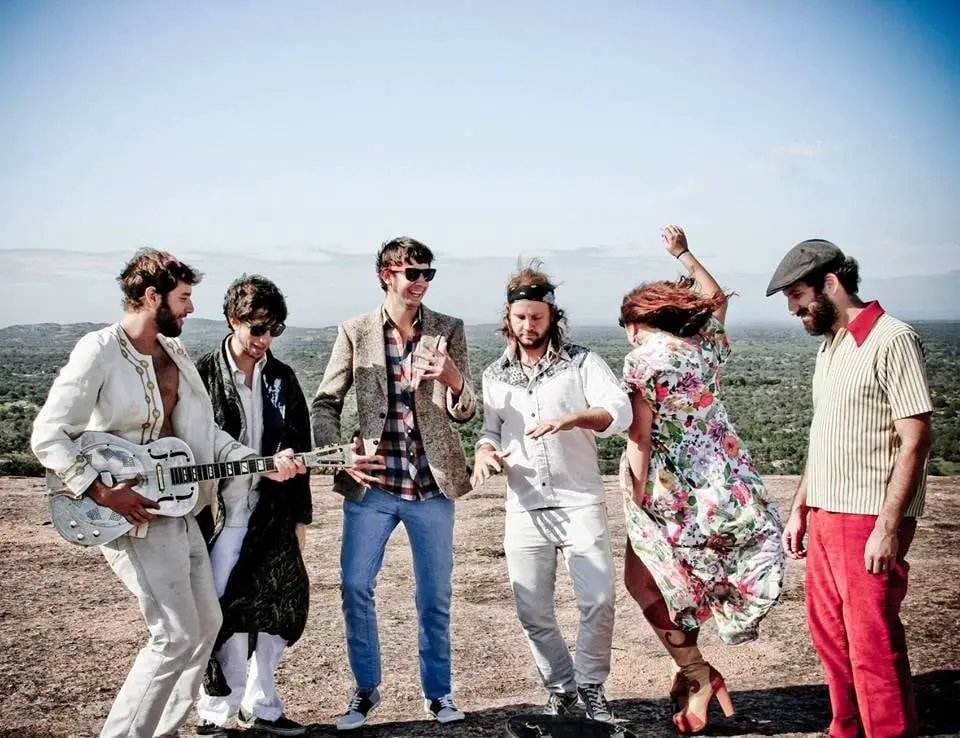 The Blind Spots are sure to get your hands in the air and your feet moving along to a pop-indie beat. This female-fronted, Ithaca-based band offers solid rhythm, an array of eclectic keyboard sounds and inventive electric guitar stylings.
If there has ever been a folk band that made you feel like you were at a psychedelic party, Calliope Musical is the one. This group's high-energy performance engages the crowd to create a beautiful interaction between the dance floor and the stage.
The Zen Rites are an alternative folk duo from Ithaca who perform in hopes to spread positivity and consciousness. This couple began making music in 2015, with plans of releasing their first EP of lyrically driven songs full of passion and depth in the near future.
---
7/9
Hippie Ball II w/Pearly Baker's Best, Solar Garlic, Two Hour Delay @ 

8 p.m.
The authentic Grateful Dead tribute band, Pearly Baker's Best, never plays the same show twice. Covering songs that span more than 50 years of timeless lyrics and jams, any fan would enjoy their performance.
Solar Garlic — another tribute band, but this time it's Phish, coming right out of Syracuse. Driven by the improvisational thrills that make Phish jams such an epic live performance, these four members pay proper tribute to their favorite band.
Syracuse natives, Two Hour Delay, are an Americana rock jam band that has opened for Rusted Root, Donna the Buffalo, Floodwood, New Riders of the Purple Sage and Enter the Haggis. Influenced by rock and roll, blues, folk, country and bluegrass, they play a mix of tasteful original songs and covers.
7/16 Funknut, Danille Ponder and The Tomorrow People @ 10 p.m.
Funknut plays as a rotating cast of funk, soul and rock and roll. Funknut and its members have opened for and played with the Temptations, Bernie Worrell of Parliament Funkadelic and Talking Heads, Robert Randolph, John Medeski, the Four Tops, Soulive, KRS-One, Particle, Alan Evans and Break Science.
Titled one of the "Top Ten Bands to Watch" by CityPaper, Danielle Ponder and the Tomorrow People transcends musical genres with a blast of deep, powerful groove and soul. Danielle's style and charismatic vocals has landed them with powerhouses such as George Clinton, Ledisi and the Roots. The Rochester native states, "Soul music is something you feel," she says. "It gives you goosebumps." In combination with her groovy band, their performance is both enchanting and seductive — this honest stage presence is sure to make you melt.
7/23
Rabbit in the Rye w/special guest Savannah and the Kings, Jackson Cavalier and The Fevertones @ 

9 p.m.
Joseph Mettler on guitar and harmonica, Alexander Lavon on bass and Brendan O'Connor on percussion and mandolin make up a progressive folk rock trio from Hamilton, NY. Rabbit in the Rye's fables and unique way of storytelling combined with a bittersweet, poetic sound reminds listeners of a forgotten American image with fantastic realism.
At a young age, Savannah began telling stories through lyrics exploding with imagery and passion that was well beyond her years. Her deep, expressive songs have caught the attention of artists such as Emmylou Harris, 10,000 Maniacs, Harpeth Rising, Field Report and award-winning Canadian country music singer-songwriter Ryan Cook and landed her opportunities to play with Buffalos Philharmonic Orchestra. After two brilliant solo tours, she extended her success as a harmony vocalist and rhythm guitarist with 10,000 Maniancs. In April, she recorded her latest album Bold and Unsteady with her new band, Savannah and the Kings, and is ready to share her passions with new and old fans alike.
Jackson Cavalier and the Fevertones has been voted Rochester's Best Busker(s) for the past two years and holds the title of house band at The Daily Refresher. Starting up as street performers, they experimented with horns, strings, percussion and harmony and have now played over one hundred gigs since their formation in 2013. Their consistency has paid off as they now have two studio albums and a high demand trailing after their Indie Folk sound.
7/30 Castle Creek w/special guest SimpleLife @ 9 p.m.
Local barnyard burners Kim Monroe and Chris Eves of Castle Creek are a powerful duo out of Syracuse. Using lyrically powerful ballads and a blues/jam influenced musicianship to captivate audiences throughout upstate New York all while maintaining their roots of familiar classic rock artists such as Led Zeppelin, the Grateful Dead and Pink Floyd.
Starting as a trio of acoustic artists in 2001, this group has evolved from three part harmonies into a critically acclaimed band. You can catch them performing in different numbers, but they will always leave you wanting more. Two of the original members, Mike Frisina and Ben Lucas, have opened up 2 Bros. Studios where they write and record music consistently. Simple Life's third album will be released this summer.