It's not often a band picks out Buffalo, NY in their list of tour dates to set up shop for a two-night run. This weekend though, Tedeschi Trucks Band with longtime keyboardist/flutist Kofi Burbridge will be playing Saturday and Sunday (Mat 7 and 8) at The Center for the Arts at the University at Buffalo.
The band released their latest album, Let Me Get By, earlier this year to strong reviews and will certainly be drawing up that and other deep cuts for an exploratory two nights in the Queen City.
While the group is fronted and named after the marital pair and supremely talented Derek Trucks and Susan Tedeschi, the talent runs deep in the group. Kofi Burbridge and Derek's former band the Derek Trucks Band is someone long deserving of a little limelight. We got the chance to sit down and hear about Kofi's story and how that folds into the band's upcoming stint.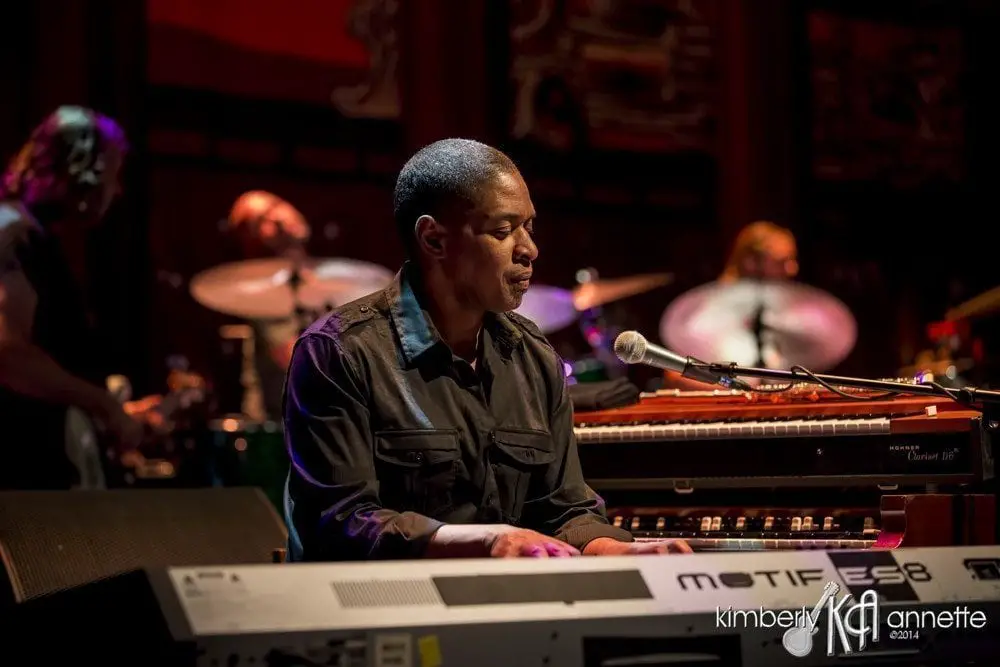 NYS Music: What instruments do you play and what fueled your passion?
Kofi Burbridge: Flute and keyboards are primary. That's what I make my living on, but I came up attempting to play a lot of other instruments – the bass being one of them. Oteil and I actually explored a series of instruments. We got lucky because we had a set of parents who saw that we were interested. Like any responsible pair, they made us get our work done first and then we could play. It showed them though that we were really passionate about getting into music, so they invested in lessons and things like that. We had the benefit of my dad's extensive record collection as well. He's not a musician per se, but an extreme connoisseur of music. We had this treasure waiting for us, not knowing it was treasure waiting for us.
NYS Music: When coming up and going to school in Atlanta, you wrote "Kam-Ma-Lay", which later became a Derek Trucks Band song for the group's third album, Joyful Noise, in 2002. What was it like seeing that come to life after being shelved for a while?
KB: It was a resurgence I would say. We (the band) were in a situation where we needed tunes and everyone was scrambling and bringing what they had to the table. I had been listening to Derek and the band for some time and knew Yonrico from working with him ten years prior to DtB. By the time I heard the band, they had this flavor that was really cool – lots of different genres. They obviously had the southern rock thing, but with straight ahead jazz and some Latin flavor as well. I felt "Kam-Ma-Lay" might be a good one for this particular recording. That was a big time fun tune to do and everyone got really into it. I had the sections of the tune and Derek put the melody on top.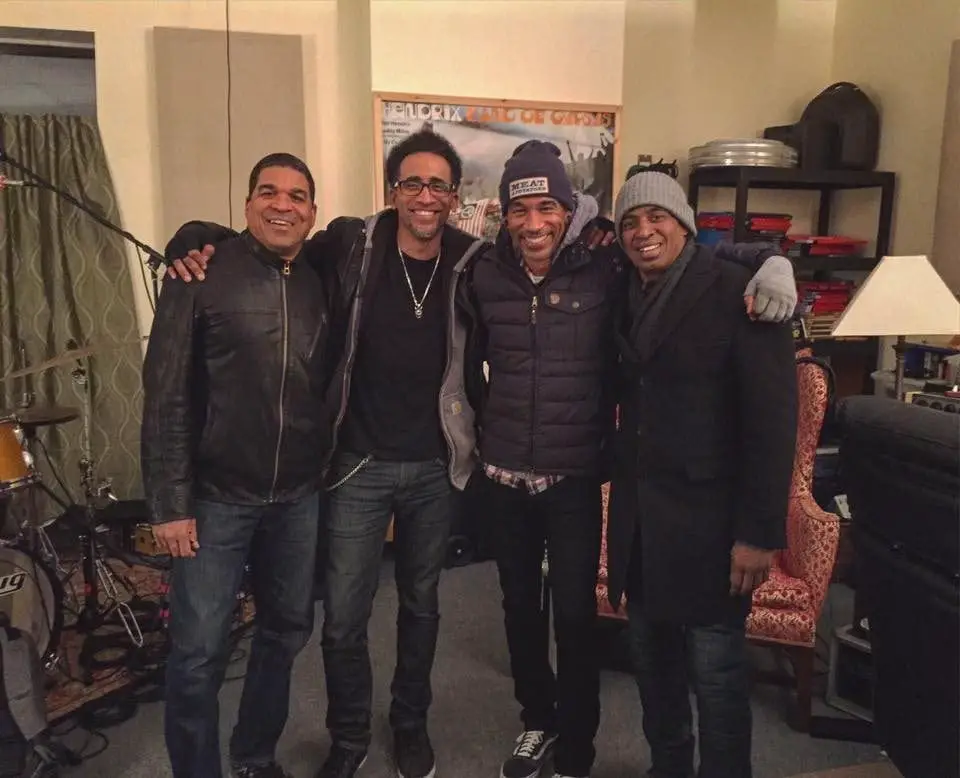 NYS Music: You mentioned Yonrico Scott (former DtB drummer), what was it like working with him?
KB: He brings a positive force to the space every time. That was his aim and he's always bringing joy – and I use that word specifically to describe his style. He also really likes to nail his stuff down. He is so much fun to play with and fires up the whole band. It's like you're going to a party when you're playing with him and the cat's always got pocket.
NYS Music: Todd Smallie is no slouch either right?
KB: Well, you know, he was one of the first ones I noticed in the band. I mean they were all throwing down big time, but I was like, "check this bass player out – moving that thing all over the place to these tunes." He's part of pioneering that whole style. He was one of the people who showed you could approach the bass the same way you could approach the guitar. It's a fret board, you know? It really opened up the approach on bass – so yeah, when I saw Todd I told Oteil he had to see him.
NSY Music:  What's the biggest difference between what the Derek Trucks Band was doing and what Tedeschi Trucks Band is doing now?
KB: It's hard to say. There are more people in TTB, so we're featuring moments at a different pace. You only have so much time to say the things you want to say. Couple that with more of a song environment with Susan's interactions and what she brings to the show and we also have the horn section which adds a completely different tonality and allows for different styles. There's a whole lot more to bring in comparison to DtB, but I would say DtB had way more freedom in terms of moments to improv. I remember Derek throwing solos all around. There was a point I remember Derek saying, jokingly, "Hey man I'm getting tired of soloing so much." All along the way, Derek has wanted to up his game and I think that's what he's trying to show now at this stage in his development. He really is a fantastic band leader and lets you play what you want to play if it's appropriate for what he's going for. I've never had this much creative freedom with any band. It's the most I've been able to open up in any band situation, especially in one like this with so many people.
NYS Music: What can fans expect with the first two-night run of Tedeschi Trucks Band in Buffalo?
KB: Whenever we do get two nights, it's a lot of fun. We get the chance to play a show, get into the city some more, and come back to another show. One of the trickiest things for a bandleader is to feature so many elements within one night. We can really stretch out over two and go deeper.
NYS Music: So tell us more about this Brothers project with your brother Oteil, and Neal and Alan Evans.
KB: Yeah, we're really excited about that as well. Alan, Neal and Oteil were on the Jam Cruise and they must have had a ball because all of a sudden Al got the feeling and said we have to do this. Personally, I've been trying to figure out how to manage my time on and off the road. I had to put my foot down on myself and get busy while I'm off the road. Right after I came off this last run with TTB in Australia and Japan, I flew up to Al's studio in Massachusetts. We had two good days and came up with four tracks. It was much needed and I'm so glad we kicked it off. I can't wait for the finish. Hopefully there will be some shows, but I'm not sure that's on the burners just yet.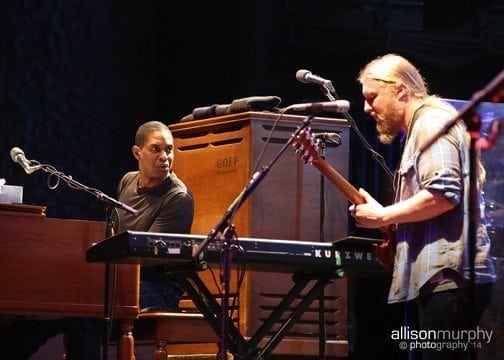 NYS Music: What is the feel of the recording?
KB: Definitely some heavy funk to it, but like I said it's still in the oven. I'm 100% sure it's going to be everything that we want and a great kickoff for us. There were lots of ideas being thrown on the table and it was just fantastic.
NYS Music: Is there a release timeline yet?
KB: It's hard for me to say. I think Al actually has a better answer for that than me since he's handling the logistics of it.
NYS Music: What other projects do you have going on?
KB: I'm working on a personal project myself and trying to get in the studio to get something done this year and released in 2017. That's really important to me right now. It's another bigger project on my burner right now and will cover flute and keys. It will probably be more of a writing project, but hard to say since I'm still putting a lot of the pieces together. It will definitely include a lot of people that I currently work with.
NYS Music: Ending on a topical note, what are your thoughts on Prince's passing and how did his music and the recent events impact you?
KB: He was definitely a part of my generation. He was 57 and I'm 54, so it definitely touches home on just a basic human level. There have been so many people at this age passing, not just musicians but friends as well. It's kind of a major wake-up call at the moment since it was so unexpected. It's a very scary thing.
When I went to his show just a few years back, it was the first time I had ever seen him. I had been waiting to hear all of my favorites like "Little Red Corvette" and some other older ones. I had no idea what I was about to see since Prince had gone through so many incarnations and bands. I mean, the man had so much music. I thought it was probably going to be everything, and it was truly all of that. It was an excellent show. He came out sparkling; I mean the dude was way past ten! He loved the fact that he was performing. That was the biggest thing that I got out of the show. He was happy to be on stage and to be performing the music. It really fired him up. It fired up the entire audience and everyone was into it. What really blew my mind, and was the major icing on the cake, was that he remained there after the show and continued to play on the piano! You could just hang if you wanted. I'm like, this man has storage. He has terabytes of music. It was amazing! It's serious love.